Ukraine: No Need For Russian Ambassador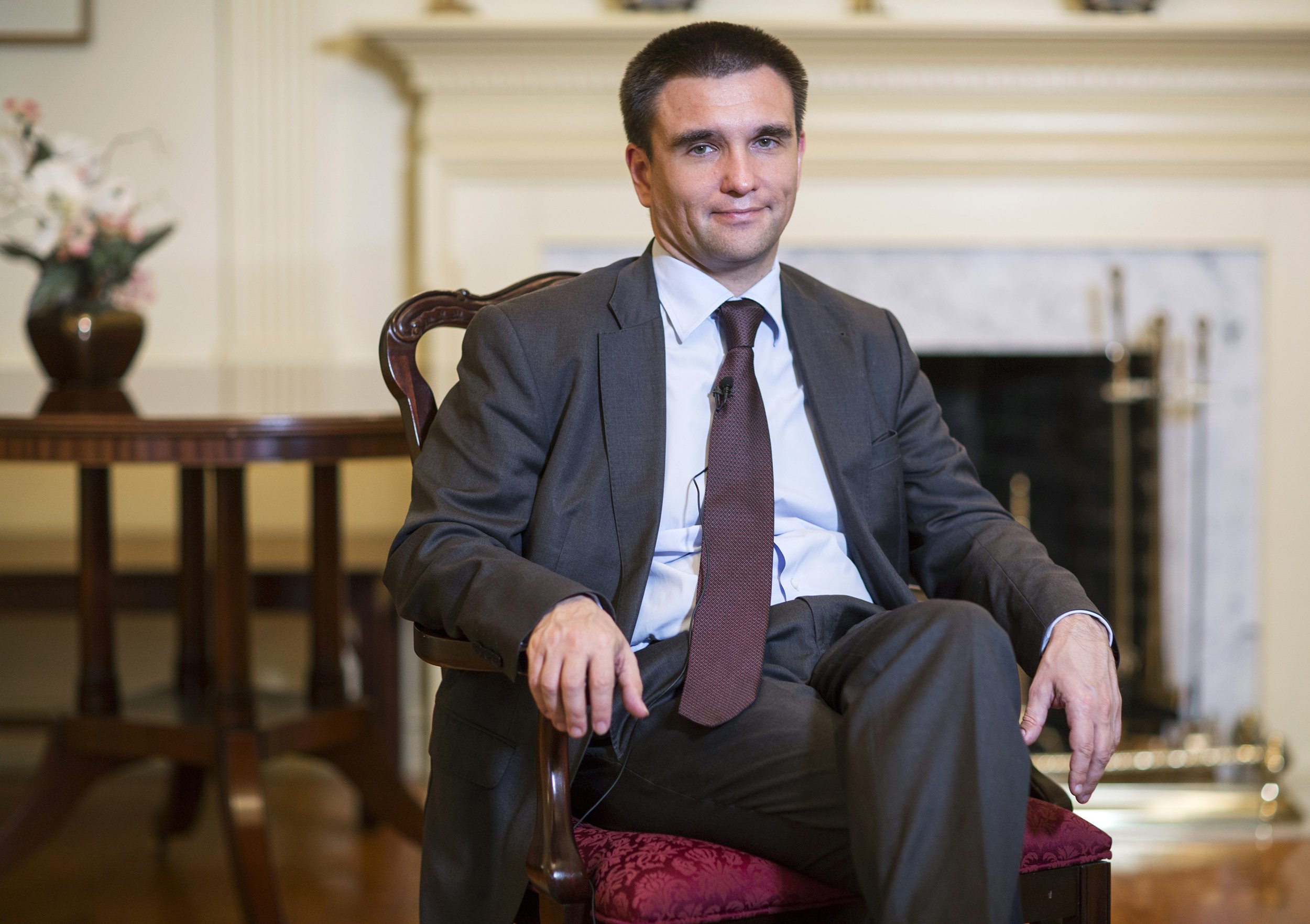 Ukraine has no need for a Russian ambassador at present, so poor are diplomatic ties between the countries, according to Ukraine's foreign minister.
Pavlo Klimkin told Ukrainian broadcaster Channel 5 that Moscow has ceased dialogue with Kiev.
"Let us imagine that, theoretically, today or in the coming days a Russian ambassador comes here," Klimkin said Wednesday night. "Would he be able to do any work in the present conditions? If he just holes up in the embassy and does not leave it, that is no ambassador.
"That is why I say that the issue is not the specific candidate or other matters. The appointment of an ambassador should be part of a positive story, a beneficial dynamic. We see no positive stories at the moment."
Klimkin added that Ukraine could look into dropping its visa-free regime with Russia, but would not do so only for symbolic purposes.
He noted that crucial dialogue between countries only occurs on the ministerial level at present and only in the so-called Normandy format, with German and French colleagues as mediators.
"I meet with [Russian Foreign Minister] Sergey Lavrov during our ministerial Normandy meetings. This is the most fundamental aspect of any our communication, with the support of [German Foreign Minister] Frank Walter Steinmeier and [France's] Jean Marc Herault and basically it is the only aspect in which mutual communication occurs."
"Beyond that we have no such permanent intergovernmental relations," he said.
Russia and Ukraine's relationship has grown tenser in the last few months as hostilities between the Moscow-backed militant groups in Ukraine's east and Ukraine's armed forces have intensified. Earlier this month, Russia accused Ukraine of preparing an attack on Crimea, the territory Russia annexed from Ukraine, reporting clashes between Russian forces and Ukrainian "saboteurs."
No convincing evidence has been produced so far for the accusation, with purported official footage of the incident showing a different night based on the state of the moon in the footage. International monitors from the OSCE have said they spotted no evidence for such an incident, while the U.S. and the EU expressed doubt any such incidents occurred.
Russia has vowed to amp up its capabilities near its border with Ukraine and inside Ukraine's annexed Crimean peninsula; in the meantime, Kiev has rejected Moscow's new ambassadorial deployment after the Kremlin sacked Mikhail Zubarov earlier this month.
Ukraine's general staff told Newsweek the military was concerned Russia may seek to ramp up fighting in Ukraine during the Olympic Games, as the global response will be slower and on Thursday President Petro Poroshenko did not rule out an impending Russian assault.
Ukraine's border services also posted images of what appear to be military intelligence signalling systems across the border from Ukraine's easter Kharkiv region. Russia has dismissed it had any official military operations in Ukraine, as it currently considers Crimea Russian territory, not occupied Ukrainian territory and it does not claim the pro-Russian separatist troops in Ukraine's east as regular Russian troops.