U.S. Army Building New Future Weapons Take On Russia and China in 'Biggest' Change Since Cold War Years
The U.S. Army has begun developing a number of futuristic weapons in order to stay ahead of top competitors Russia and China, which have both set out to rapidly enhance their own arsenals.
Addressing the Aspen Security Conference on Saturday, Army Secretary Mark Esper described the establishment of the new Austin-based "Futures Command" as the "the biggest organizational change since 1973," when the Army created the Forces Command and the Training and Doctrine Command in response to challenges presented by the ongoing Cold War with the Soviet Union. Nearly half a century later, the U.S. and Russia are once again competing for global influence, with China in the race as well.
"It's important to note that the National Defense Strategy, it was published earlier this year, tells us we're going to need to be prepared for high-intensity conflict and that we should look at strategic competitors such as China and Russia as the ones to pace ourselves against," Esper said, emphasizing that the Army "was ready for any type of threat today."
"In the meantime, as we implement our vision, we want to make sure that we can across a number of fronts ensure we have overmatch in a number of areas to make sure that we are capable of dealing with Russia and, eventually, with China over that longer period of time," he added.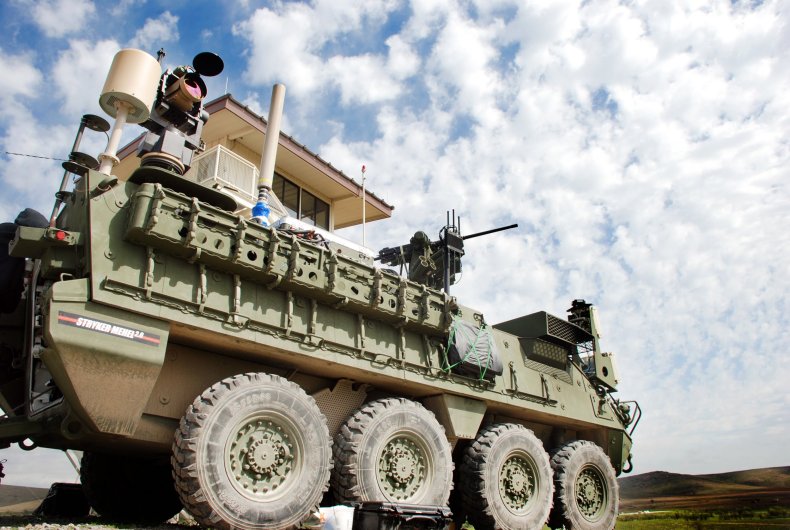 The U.S. military excelled past its collapsing Soviet foe in the 1990s, but the 9/11 attacks were followed by a shift to the so-called "War on Terror," compelling the Army and other branches to pause costly high-tech projects in favor of equipment more suited for battling insurgents. The conflicts have given the U.S. a chance to test out some new weapons and equipment, but they have also granted Russia and China a chance to revolutionize their own armed forces in an attempt to close the wide gap between them and the Pentagon.
"As we think about future challenges and future threats we see an immediate near-term, what's right in front of us, of course, is North Korea, over the five to 15-year period, we see Russia as our pacing threat, if you will, so we look to them in terms of their formations, their tactics, their equipment, those things that they would bring to bear against us, but the long-term threat is clearly China," Esper said.
Related: Can NATO Defeat Russia? U.S. Alliance Could Lose a War and Trump Is Not Helping
"That's the strategic competitor that we look to because the economic power of that country, the size, its ambitions, all those things are why we are focused and why the National Defense Strategy tells us to focus on the People's Republic as the longer-term, the greater threat," he added.
To counter this, Esper said that the Army was looking to speed up its development and acquisition of new technologies, admitting that the U.S. has had "great successes" as well as "some big failures." With the Futures Command, he said the Army would be consolidating its modernization drive and focusing on priorities such as long-range hypersonic missiles, directed energy missile defense systems and robots that employ artificial intelligence to replace infantry combat vehicles.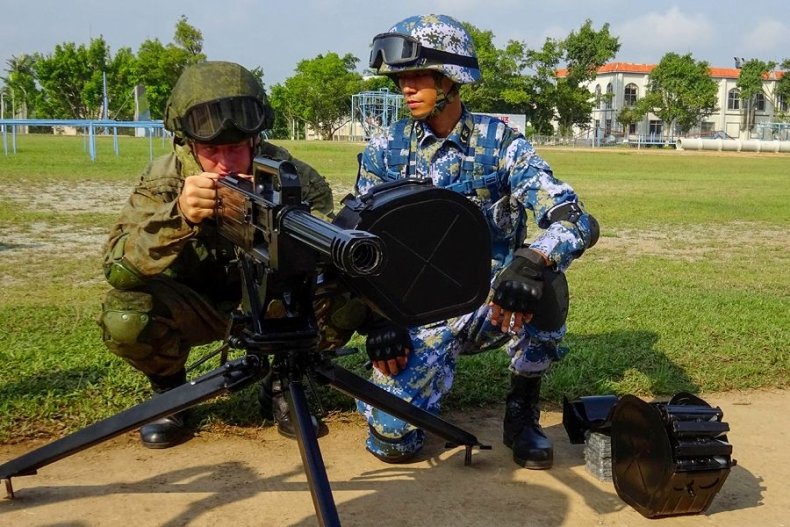 Like Trump's National Security Strategy, the Pentagon's 2018 National Defense Strategy singled out China and Russia as the U.S.'s two top challengers on the international stage. The document stated that "the central challenge to U.S. prosperity and security is the reemergence of long-term, strategic competition by what the National Security Strategy classifies as revisionist powers. It is increasingly clear that China and Russia want to shape a world consistent with their authoritarian model—gaining veto authority over other nations' economic, diplomatic, and security decisions."
China and Russia, which have established an increasingly close working relationship in recent years, have rejected the U.S.'s classification of them as adversaries and have instead argued that their rise could co-exist peacefully with Washington's goals. Beijing and Moscow have accused the U.S. of being stuck in the Cold War and unfairly targeting them due to a perceived challenge to its own superiority.