U.S. Wins One Major Battle in Syria but Prepares for Another as Donald Trump Tells Turkey to Back Off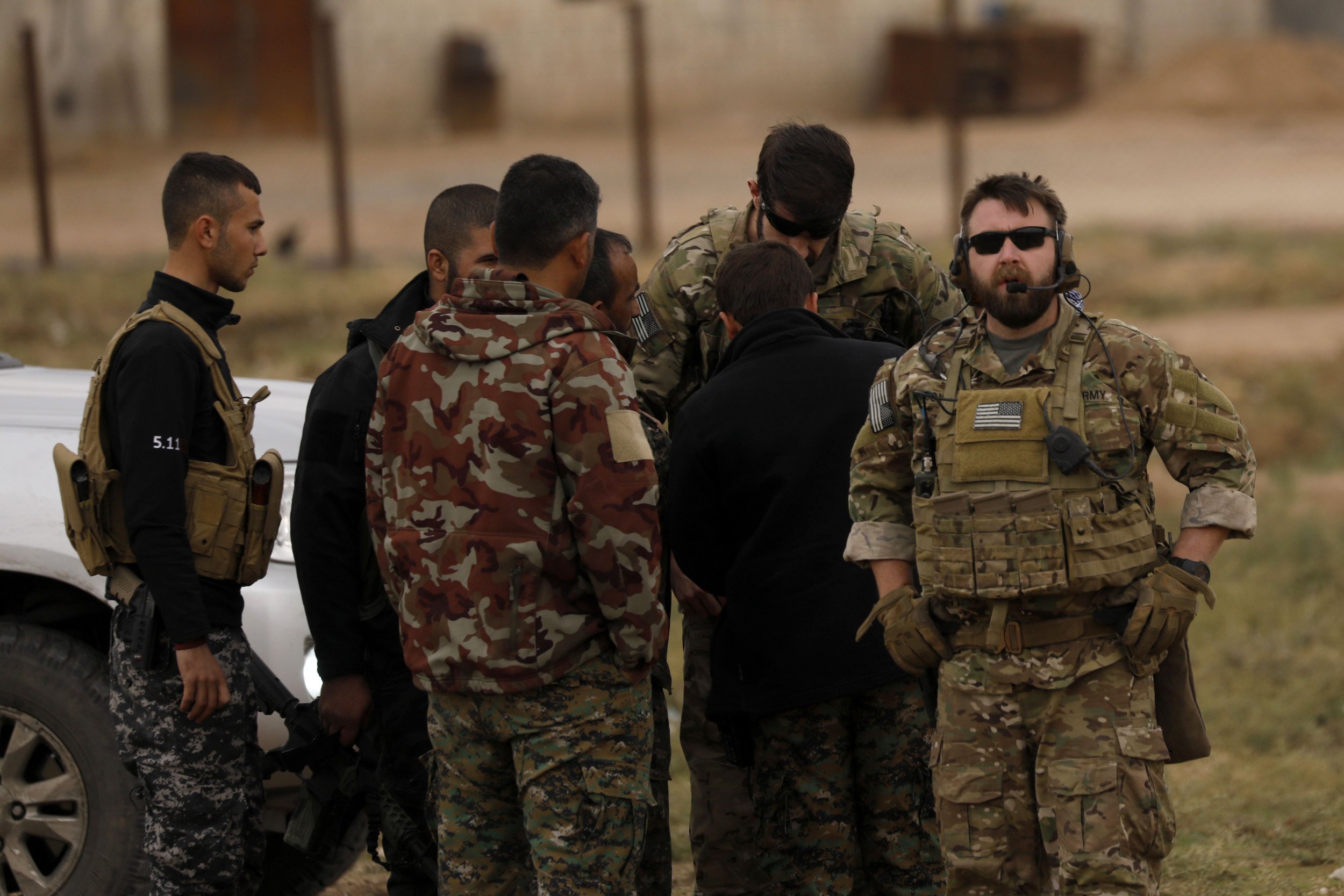 The United States won a major battle in Syria as local allies ousted the Islamic State militant group (ISIS) from the final major town under its control. However, a new conflict is looming as these same Pentagon-backed fighters face an imminent threat from a fellow U.S. partner.
The Syrian Democratic Forces, a mostly Kurdish group, has been the main partner of a U.S.-led coalition fighting ISIS since 2015. But that allegiance is opposed by Turkey due to the connections of certain participating Kurdish militias to groups designated by Ankara as terrorist organizations due to an ongoing insurgency at home. Just as the Syrian Democratic Forces were on the verge of declaring victory over ISIS after a brutal battle for the town of Hajin, Turkish President Recep Tayyip Erdoğan announced Wednesday that his forces would launch a new offensive against "separatist terrorist organization" in Kurd-controlled areas "within a few days."
The Pentagon shot back, warning Thursday that "unilateral military action into northeast Syria by any party, particularly as U.S. personnel may be present or in the vicinity, is of grave concern," and called such a move "unacceptable." Erdoğan then reportedly received a call from President Donald Trump himself, urging the Turkish leader not to go through with the campaign.
The Wall Street Journal cited two U.S. officials Friday as saying Trump asked Erdoğan to call off his attacks, and a Turkish official was quoted as saying the two men then "agreed on the need for more effective coordination." Agence France-Presse also cited a Turkish presidential source as saying the leaders "agreed to ensure more effective cooperation on the subject of Syria."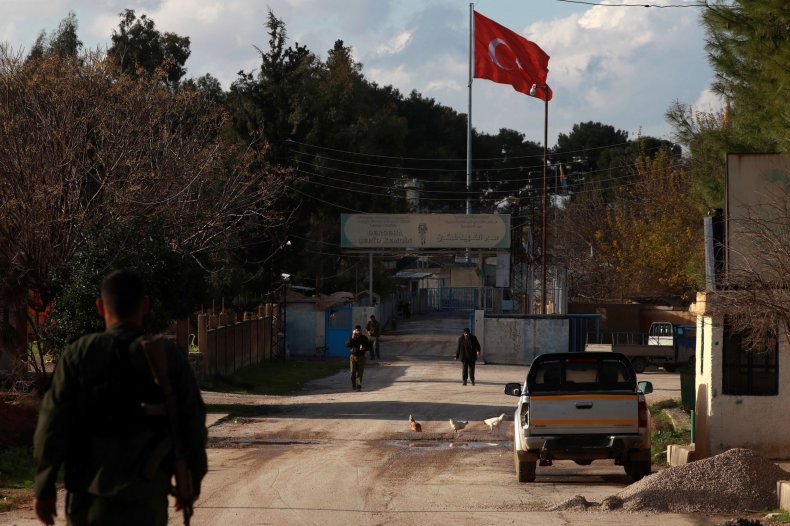 The U.S. and Turkey began their involvement in Syria as allies supporting a 2011 rebel and jihadi uprising against the government, but their interests have since diverged as Washington shied away from an increasingly Islamist insurgency to support the Syrian Democratic Forces. Kurdish groups such as the People's Protection Units (YPG) have fought on both sides of Syria's civil war at times, but have become increasingly distrustful of the uprising and came under attack from ISIS across northern Syria.
As the Syrian Democratic Forces—backed by the U.S.-led coalition—and the Syrian armed forces—backed by Russia and various pro-government militias, including Shiite Muslim fighters sponsored by Iran—turned the tide against ISIS nationwide, Turkey intervened on behalf of the Syrian opposition, which was losing major cities to the Syrian military and clashing with Kurdish fighters. Turkish troops again encroached on Syrian territory at the beginning of the year, driving Kurdish forces out of Afrin in northern Aleppo.
That offensive led to a pause in the U.S.-led ground campaign against ISIS in eastern Syria as Kurdish fighters shifted toward Afrin in the northwest, even allying with pro-government forces also opposed to Turkish and rebel advances. The third and final phase of the Syrian Democratic Forces' battle against ISIS was also temporarily suspended shortly after its September launch when Turkey began shelling Kurdish positions in the north.
The Pentagon responded by deploying military observation posts to the border region, over which Turkish Defense Minister Hulusi Akar expressed his country's "unease," warning that the decision "would make the complicated situation in the region even more complicated." The drama played out as the Syrian Democratic Forces faced particularly tough resistance in trying to beat ISIS in Hajin, where they officially announced victory Thursday.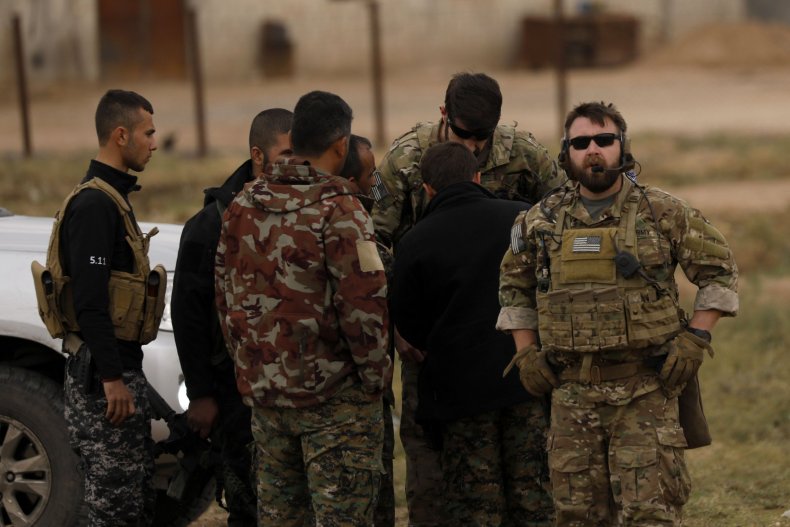 The jihadis remain in control of several villages east of the Euphrates river, and White House envoy to the U.S.-led coalition Brett McGurk said Friday that the Syrian Democratic Forces had made "significant progress over the last 48 hours" against ISIS. On the western banks of the Euphrates, a pro-government offensive was also taking on the militants. As for the opposition, it remains confined to northwestern Idlib province and its immediate surroundings, which are protected only by a ceasefire agreement reached in September by Russia and Turkey.
Syrian President Bashar al-Assad called on both the U.S. and Turkey to withdraw immediately from his country, where he only viewed Russian and Iranian presence as part of a legitimate foreign partnership. The U.S. and its regional allies have accused Assad of war crimes and called for him to step down from power, but his military comeback has allowed to him to retake most of the country and compelled some foreign powers to consider restoring diplomatic ties.
The U.S.-led coalition's mission in Syria officially remained limited to defeating ISIS, but the Pentagon has targeted pro-government forces in response to alleged chemical weapons attacks and skirmishes between their rival anti-ISIS campaigns. Washington, however, has since informally expanded the U.S. military mandate in Syria to ensuring a political process that would oust Assad as well as any forces under Iranian command.