Russia 'Ready' to Resume Attacks in Syria As Deal with Turkey Risks Collapse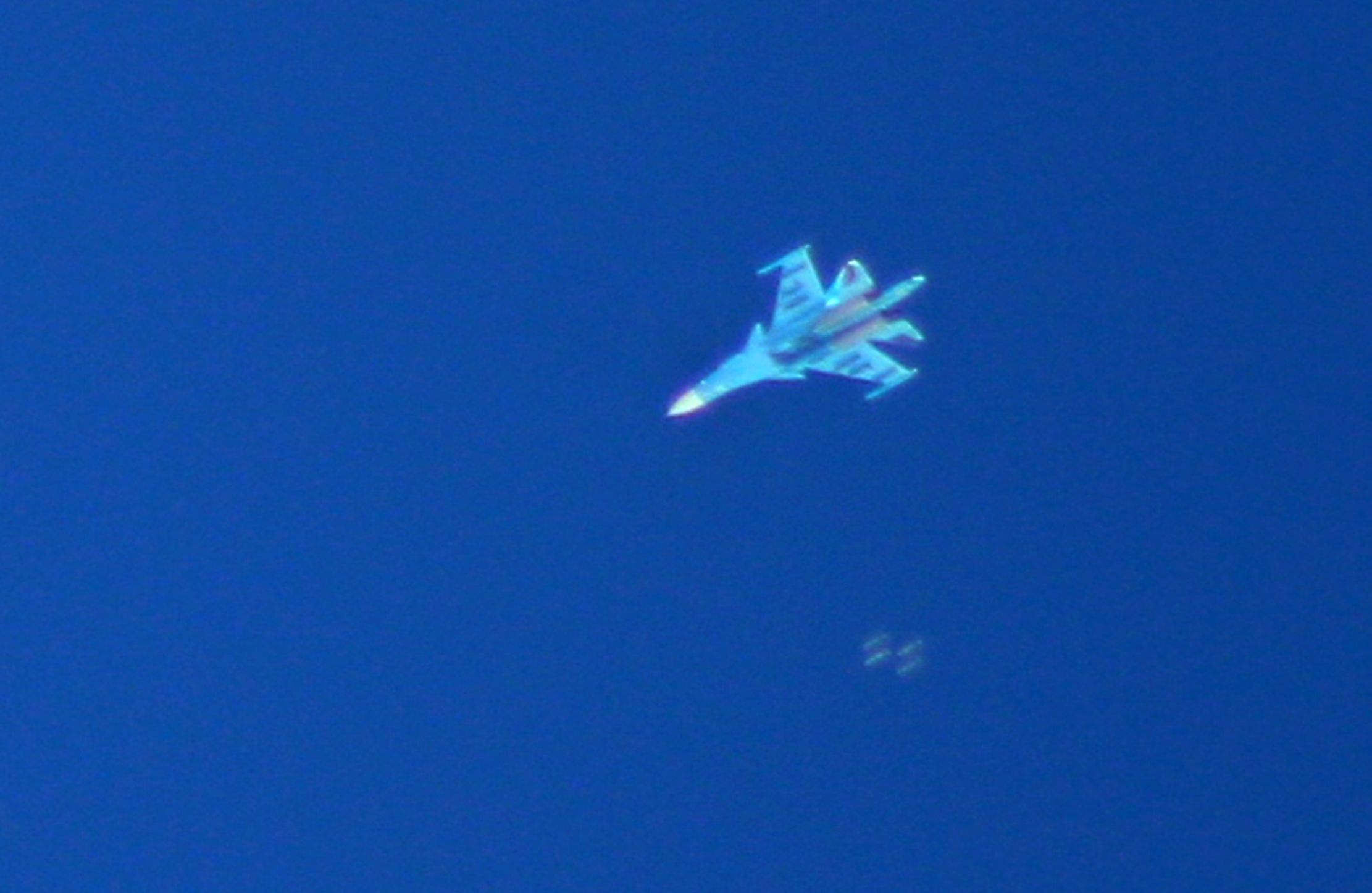 Russia has said it was prepared to resume its bombing campaign against an enclave held by an Islamist-led insurgency in Syria as militant groups have not yet withdrawn.
Alexander Lavrentyev, Moscow's presidential envoy for Syria, claimed during a press conference Wednesday that there were some 15,000 fighters aligned with the Nusra Front, an Al-Qaeda affiliate that has since been rebranded as Hayat Tahrir al-Sham, in Syria's northwestern province of Idlib. The area, the last major bastion of opposition control in the country, was the subject of a ceasefire deal with Turkey, which vowed to help rebel allies facilitate the withdrawal of jihadi forces from a demilitarized zone.
With these thousands of these banned militants still in place, however, Lavrentyev said Russia was willing to help other rebels defeat Hayat Tahrir al-Sham and even proposed a united front between the Syrian military and opposition forces.
"We very much hope that the moderate opposition's armed units will manage to resolve the situation in this troubled area and establish order themselves," Lavrentyev said, according to the state-run Tass Russian News Agency. "If needed, we are ready to provide all possible help, including the assistance of the Syrian government forces."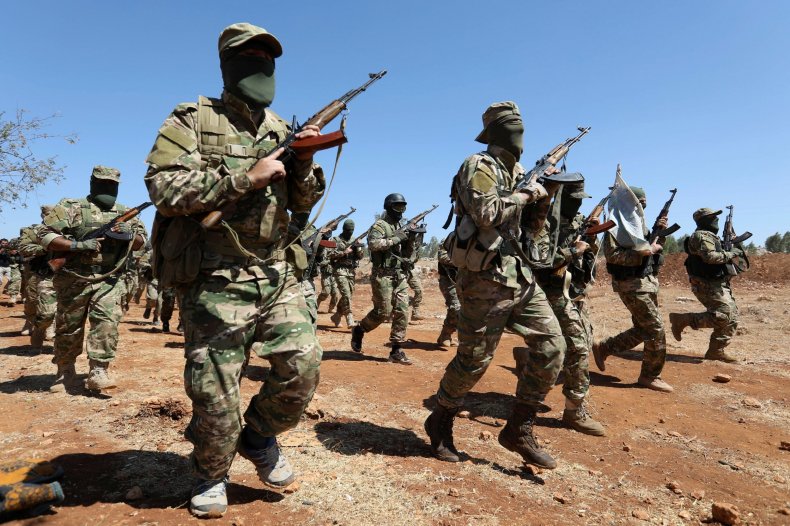 Some instances of Syrian rebels fighting alongside troops, often after the former reconciled with the government, have been documented in southern Syria. The situation presented a stark difference from the early days of the Syrian civil war, which began when government crackdowns on mass protests devolved into a rebel and jihadi uprising backed by the United States and regional allies, including Israel, Qatar and Saudi Arabia.
The Syrian government initially lost much of its territory to various opposition groups, but these fighters were then largely defeated or consumed by ultraconservative militant groups such as Al-Qaeda and the Islamic State (ISIS). As the U.S. began focusing on defeating ISIS and switched support from rebels to a mostly Kurdish group known as the Syrian Democratic Forces, Russia intervened in support of Syrian President Bashar al-Assad and various pro-government militias, many of which were sponsored by Iran.
These two foreign interventions have largely defeated ISIS, but the Russia-Iran-Syria axis has also reclaimed almost all formerly rebel-held land, leaving only Idlib and its outskirts. The Syrian military began amassing reinforcements along the province in August, prompting Western threats of intervention. Idlib is home to a number of jihadi groups, but also other opposition fighters and many more civilians.
Turkey, fearing a humanitarian disaster and its own troops posted in the region at risk, managed to strike a deal with Russia in September. As per the agreement's terms, heavy weaponry was apparently removed from a 9-12 mile demilitarized zone in mid-October, but a deadline demanding the withdrawal of jihadi groups passed days later with the militants remaining defiant.
Signs appeared last month that the Syrian government was growing impatient with the truce, blaming Turkey for not doing enough to oust Hayat Tahrir al-Sham and other groups and Russian President Vladimir Putin too has called on Turkey to do more. Still, peace remained in place save for limited clashes and shelling along the boundaries of Idlib until an alleged recent chemical attack was met with a violent Russian response.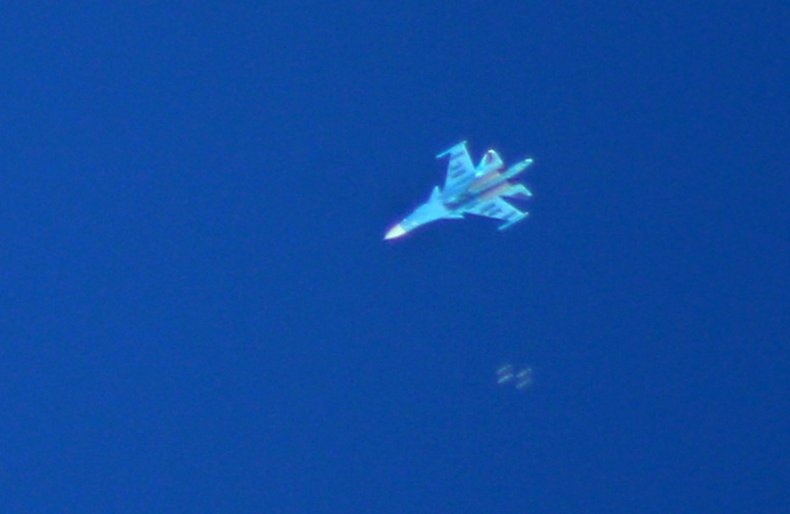 Throughout the seven-and-a-half-year civil war in Syria, all sides have been accused of using internationally-restricted weapons in Syria, with alleged instances of the government employing toxic gases being met with U.S. airstrikes on two occasions, most recently in April. On Saturday, however, up to 100 people were reportedly hospitalized due to suspected chlorine gas attack in Aleppo, a major city under government control, provoking Russian and Syrian attacks.
"The planes of Russia's Aerospace Defense Forces carried out strikes on the detected artillery positions of terrorists in the area, from where the shelling of Aleppo civilians with chemical munitions was conducted late on November 24," Russian Defense Ministry spokesperson Igor Konashenkov told reporters, according to Tass.
The Syrian Observatory for Human Rights, a U.K.-based monitor supportive of the opposition, reported Wednesday "violent clashes" continuing between the government and its allies on one side and rebels and jihadis on the other in northern Latakia, eastern Idlib and western Aleppo.