U.S.-China Nuclear War Threat Is Greater Than Most People Realize, Expert Warns
It is more likely than in the past that China and the U.S. could enter into a military conflict, and the possibility of such a battle going nuclear is higher than many analysts believe, a security expert from Georgetown University has warned.
Caitlin Talmadge, who is an associate professor of security studies at the Walsh School of Foreign Service, laid out a grim picture of how military escalation could play out between Washington and Beijing in an article for Foreign Affairs' November-December issue.
"The odds of such a confrontation going nuclear are higher than most policymakers and analysts think," she wrote. However, she also pointed out that "a war between the two countries remains unlikely, but...no longer seems as implausible as it once did."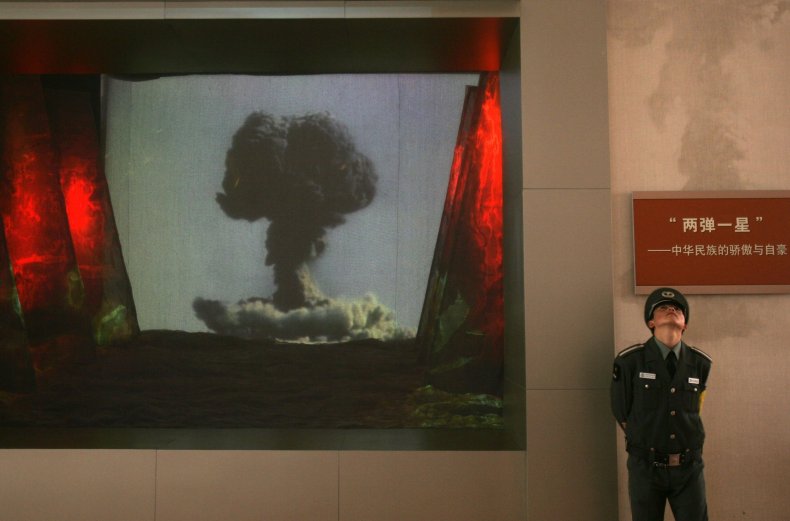 According to Talmadge, most U.S. and Chinese analysts have generally dismissed the possibility of a nuclear confrontation altogether. However, looking at the Pentagon's preferred war tactics in recent conflicts, the professor pointed out that typical U.S. strategy involves punching "deep into enemy territory in order to rapidly knock out the opponent's key military assets at minimal cost."
"The Pentagon developed this formula in wars against Afghanistan, Iraq, Libya, and Serbia, none of which was a nuclear power," Talmadge wrote.
In China, nuclear and other more conventional military weapons are closely intertwined, meaning the U.S. would likely purposefully or inadvertently target Beijing's nuclear capabilities early on. Recognizing this possibility, the Chinese may consider using their nuclear arsenal before it could be taken out.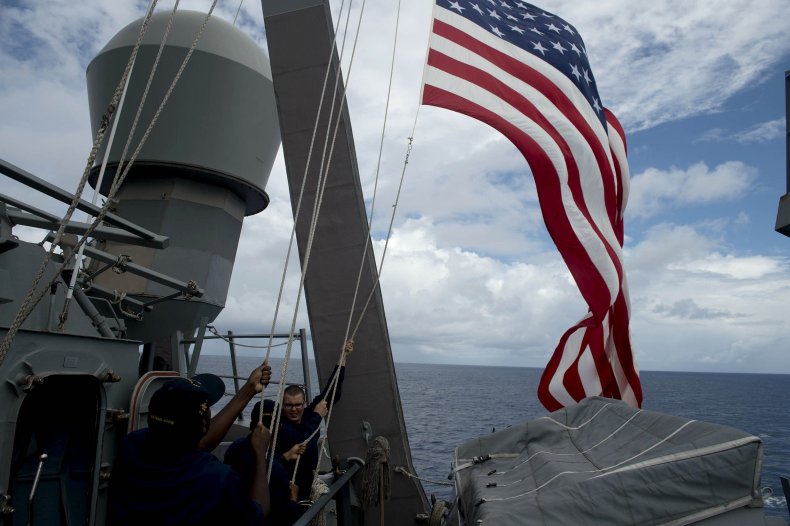 Talmadge suggested that such a scenario could arise if Beijing were to move to invade Taiwan. A conflict could also erupt over territorial rights in the South China Sea, where Beijing has staked claim to what much of the world sees as international waters. Tensions have remained high between U.S. and Chinese naval patrols within the region.
Although Talmadge maintains that such military scenarios are not highly likely, the risk has increased as tensions between China and the U.S. have escalated. "This sobering reality should encourage leaders on both sides to find ways of resolving political, economic and military disputes without resorting to a war that could rapidly turn catastrophic for the region and the world," she concluded her article.
The warning comes as the Trump administration has raised concern about the growing threat from China, arguing that it is working to interfere in U.S. elections. While many security and intelligence experts have pointed to Beijing's ambitions for greater dominance, analysts have also cautioned that little evidence exists that the Chinese are working to interfere directly in U.S. polls.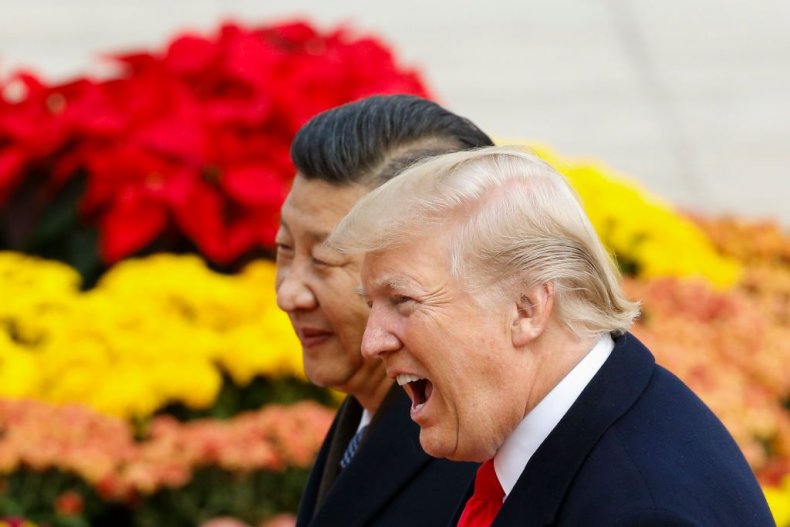 But experts agree that China is working to interfere domestically in the U.S. in other ways.
Dmitri Alperovitch, chief technology officer of U.S. cybersecurity firm CrowdStrike, also said earlier this month that "unfortunately, the Chinese are back," according to Reuters. He said Chinese hackers are now "the most predominant threat actors we see threatening institutions all over this country and Western Europe."
FBI Director Christopher Wray also warned last week that China presents a "very significant threat" to the U.S. and its interests while testifying before the Senate Homeland Security Committee. "I would tell you that China in many ways represents the broadest, most complicated, most long-term counterintelligence threat we face," he said.
In July, Michael Collins, the deputy assistant director of the CIA's East Asia Mission Center, told the Aspen Security Forum that the threat from Beijing is the most serious currently faced by the U.S. He argued that China's current actions in the world could be defined as "fundamentally a cold war."