U.S. Joins Israel's Plan for Syria as Assad Gets More Support From Russia, Iran and Others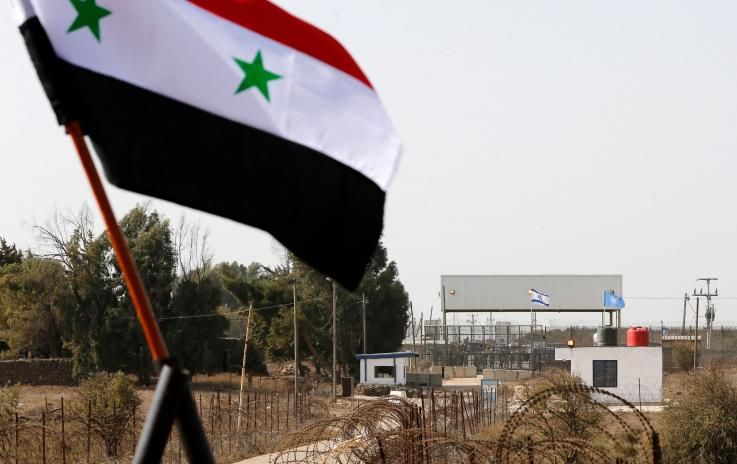 President Donald Trump has raised U.S. support for Israel to an unprecedented level, recognizing its ally's control of the Golan Heights in a move already that was rejected by a senior Russian lawmaker and will likely widen the divide between international powers in war-torn Syria.
As Secretary of State Mike Pompeo visited Jerusalem, Trump tweeted that "After 52 years it is time for the United States to fully recognize Israel's Sovereignty over the Golan Heights, which is of critical strategic and security importance to the State of Israel and Regional Stability!"
The disputed territory was seized from Syria by Israel during their 1967 war and annexed in 1981 in a move deemed illegal by the United Nations.
Russian Senator Oleg Morozov told the RIA Novosti outlet Thursday that "Russia will never support such recognition," arguing that the White House was trying "to divide the Arab world" and deal "a blow to Syria and its partnership with Russia."
Turkey, a U.S. ally opposed to both the Israeli and Syrian governments, also came out against the move.
"The territorial integrity of states is the most fundamental principle of international law," Turkish Foreign Minister Mevlüt Çavuşoğlu tweeted. "Attempts by the U.S. to legitimize Israel's actions against international law will only lead to more violence and pain in the region. Turkey supports Syria's territorial integrity."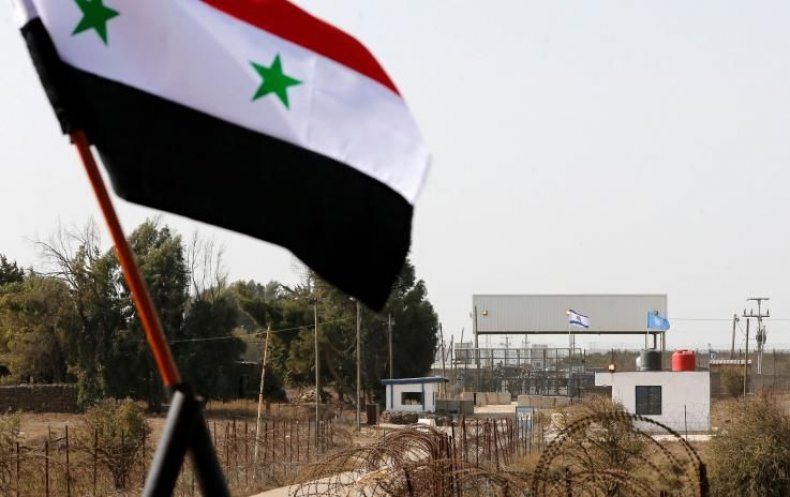 The U.S. and its Middle Eastern allies, including Israel, Qatar, Saudi Arabia and Turkey, were united at the onset of the Syrian conflict, sponsoring insurgents looking to overthrow the government after a 2011 rebel and jihadi uprising. The situation has grown far more complex in the past eight years as Islamist forces dominated the opposition and Iran, and as Russia came to the support of Syrian President Bashar al-Assad, whom the West and its allies have accused of war crimes.
The Syrian government and a U.S.-backed, mostly Kurdish, militia known as the Syrian Democratic Forces have all but defeated their common foe, the Islamic State militant group (ISIS), but the focus of the conflict has again shifted. With ISIS nearing extinction, the U.S. has set its sights on expelling paramilitary forces said to be under Iranian command, a task that Israel has pursued for years through hundreds, possibly thousands, of strikes against factions in Syria suspected of being associated with Iran.
Russia largely avoided this conflict but has increasingly condemned Israeli actions since an incident in which a Russian surveillance plane was downed by Syrian friendly fire as the country's armed forces responded to an Israeli air raid. Moscow has since enhanced its military capabilites there, installing advanced S-300 anti-aircraft platforms that Israel has threatened to attack should Russia target Israeli planes.
Israeli President Reuben Rivlin touched on tensions with Israel's "new neighbors, the Russian people" during a press conference alongside Pompeo earlier Thursday, prior to Trump's announcement on the Golan Heights. Rivlin told reporters that during meetings with Russian President Vladimir Putin, he wanted to say "that some of the DNA that we share is with the Russians, not only because the people who established the state came from Russia, our pilots know that when they are being fired from the ground they cannot return back home unless they are doing everything in order to quiet the fire that was shot towards them."
Pompeo, for his part, continued to reassert U.S. support for Israel throughout his trip but carefully avoided answering any direct questions about the administration's direction on the Golan Heights, which the State Department's annual human rights report described as "controlled" and not "occupied" by Israel for the first time earlier this week. Prior to that, Senator Lindsey Graham traveled to the contested region to express support for the U.S. changing its long-standing policy.
The Syrian Foreign Ministry condemned Graham's position at the time, saying he displayed an "ignorance of facts pertaining to history and geography, as well as the latest evidence of the United States' disdain for international legitimacy and its clear and flagrant violations of international law." Syria has endorsed only Russian, Iranian and Iraqi interventions in the fight against rebels and militants, calling on the U.S., Turkey and others to withdraw immediately.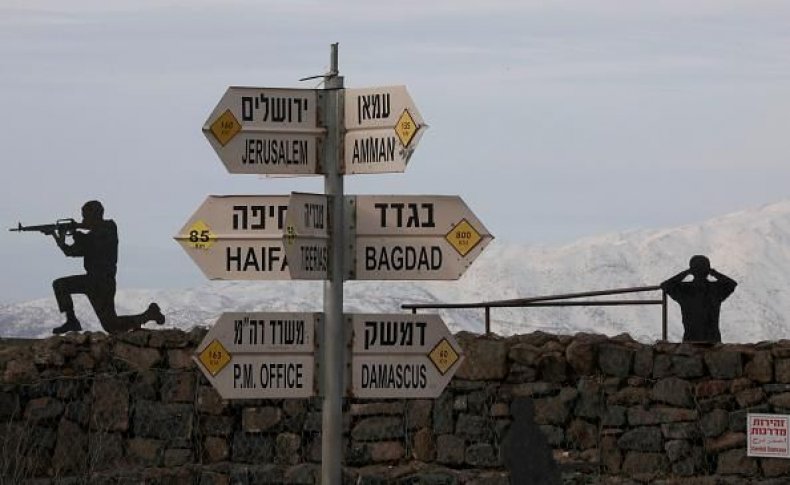 Turkey remained the last major remaining sponsor of the insurgency against Assad, but even Ankara has joined in efforts promoted by Moscow and Tehran to end the conflict. Angered by Washington's support for Kurdish groups considered terrorist organizations due their alleged ties to a separatist insurgency at home, Turkey has bolstered its ties with Russia.
Worsening relations between Ankara and Washington have complicated Trump's plan to withdraw from Syria, as renewed fighting between Turkey and Kurdish forces was feared. The U.S. has also struggled to enforce its mandate that Iranian and Iran-backed forces must leave and that Assad must step down from power. Rather than see his grip on the country slipping, the Syrian leader has managed to recover most of his territory and some of his diplomatic bonds.
Russia recently sent Defense Minister Sergei Shoigu to Syria, and President Vladimir Putin himself sent a letter to Assad, which the Kremlin said Thursday "was devoted to bilateral Russian-Syrian relations and also the process of political and diplomatic settlement in Syria," according to the state-run Tass Russian News Agency. That same day, the outlet reported on a joint Russian-Chinese statement in support of "ensuring the sovereignty, independence and territorial integrity of Syria."
Washington has continued to urge Arab allies not to mend ties with Damascus, but Bahrain and the United Arab Emirates have already announced their intentions to reopen their embassies in the Syrian capital. Iraq has also joined Iran in boosting economic cooperation with Syria, and Lebanon, Pompeo's next stop, maintained close ties as well.
Though Israel and the U.S. managed to rally Western and European states against Iran during last month's conference in Warsaw, many regional and even Western powers have grown skeptical of the U.S.-Israel alliance since Trump recognized Jerusalem as the Israeli capital in late 2017, dismissing competing Palestinian claims and upsetting an international consensus of the holy city. This time, Trump's latest policy to contradict the United Nations came just as he was trying to convince global powers to contribute more to the U.S.-led mission in Syria.