U.S., Russia Military Tensions Keep Region on Edge as Ukraine War Pauses
Military tensions between the United States and Russia continue to keep Eastern Europe on edge, even as the warring parties of Ukraine's conflict entered into a fragile cease-fire.
The Ukrainian armed forces, which receive U.S. and Western support, have faced off with eastern separatist insurgents accused of receiving support from Russia for six years and on Sunday the two sides began an official truce negotiated last week by Kyiv, Moscow and the Organization for Security and Co-operation in Europe (OSCE). With Ukraine already accusing its foes of multiple violations, however, a lasting peace remained in question, especially as rival powers both operated in the nearby Black Sea.
In a signal of their partnership, Washington and Kyiv wrapped up their joint annual Exercise Sea Breeze, held alongside six other nations that "share U.S. 6th Fleet's commitment to security and stability" in the region, according to a Navy press release. Other participants include Bulgaria, Georgia, Norway, Romania, Spain and Turkey, excluding Russia, a key regional power that once participated in the drills 22 years ago at a time of warmer ties between Moscow and the West.
"Exercise Sea Breeze existed before the Russian-Georgian and the Russian-Ukrainian conflicts," one defense official speaking on the condition of anonymity told Newsweek. "It was meant to be an exercise that had all Black Sea countries to include Russia working together in, but Russia unprovoked invaded Georgia and then Ukraine."
"How do you exercise with someone who punches you in the gut and steals apart of your land, and is still committing atrocities regardless of what EU, U.N., or anyone else outside of Russians?" the official asked.
The official Exercise Sea Breeze 2020 Twitter account, jointly run by U.S. and Ukrainian personnel, also hit out at Moscow over regional moves deemed counterproductive to maintaining peace and stability.
"In #SeaBreeze1998, #Russian Black Sea Fleet was represented by 2 warships & #Marines," the official Exercise Sea Breeze 2020 account managed by U.S. and Ukrainian personnel tweeted Monday. "As Russian actions destabilized the region, ironically, greater international presence in the #BlackSea has resulted in DOZENS of other nations joining #ExerciseSeaBreeze in solidarity!!!"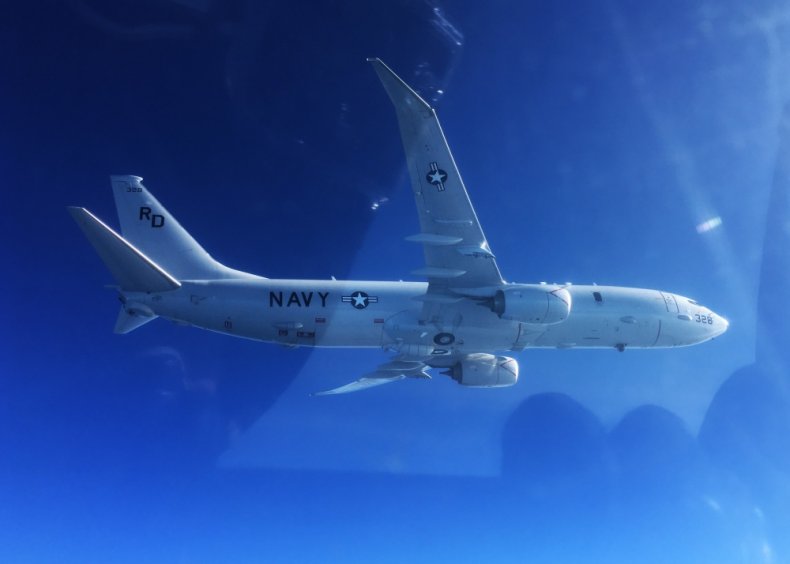 That same day, the Russian Defense Ministry's National Defense Management Center reported that a Sukhoi Su-27 fighter jet of the Southern Military District was scrambled to intercept a U.S. Poseidon P-8A spy plane. The incident was at least the third of its kind in less than a week in a region hosting heightened tensions between Russia and the U.S.-led NATO military alliance.
The Russian military's Black Sea Fleet has conducted its own set of exercises as part of a snap readiness check. On Monday, the fleet began drills involving Bal and Bastion anti-ship missile systems as well as the A-222E Bereg coastal mobile artillery system.
"U.S. 6th Fleet is aware of Russian units monitoring U.S. units in the Black Sea," spokesperson Navy Commander Kyle Raines recently told Newsweek. "All interactions were safe and in accordance with maritime custom as expected."
The remarks echoed those of 6th Fleet commander Navy Vice Admiral Eugene Black, who told a media roundtable last week that Russian activities in the Black Sea would have no impact on Exercise Sea Breeze 2020. "The Russians have every right to exercise their forces and train, as we do," he told reporters.
"It's international waters," Black said. "The United States Navy operates there, as do the navies of many other nations, peaceably, and doing the things that navies do in exercises like Sea Breeze. We all abide by the Montreux Convention, as you would expect, and the International Law of the Sea."
Ukrainian naval commander Rear Admiral Oleksiy Neizhpapa, however, offered another perspective at the time, recalling how his country his country's "war with the Russian Federation has been conducted since 2014" and that "the Ukrainian navy was the first forces who met this threat in Crimea."
Russia annexed the Crimean Peninsula from Ukraine amid a 2014 political crisis in Kyiv, justifying the move as an effort to protect the mostly Russian-speaking population there from persecution. The Black Sea Fleet, based out of the Crimean city of Sevastopol, has enforced jurisdiction over the nearby Azov Sea and Kerch Strait, resulting in the seizure of three Ukrainian ships in November 2018.
"Russian Federation shows everyone and everybody that the Black Sea, as well as the Azov Sea, [are] their areas," Neizhpapa told last week's roundtable. "It always shows its readiness for usage of its forces."
The Ukrainian Defense Ministry said Monday that it was also "ready to adequately respond to any insidious and provocative actions of the enemy" should the cease-fire across the country's eastern war zones be further violated.
Russia's permanent representative to the OSCE Alexander Lukashevich, however, blamed other powers for pushing Ukraine to keep battling the pro-Moscow rebels, saying, "We call on #USA and other countries, that continue to incite Armed Forces of #Ukraine to further violence in #Donbass, to assume their role and responsibility for fueling the conflict in eastern Ukraine," according to a tweet shared Monday by his office.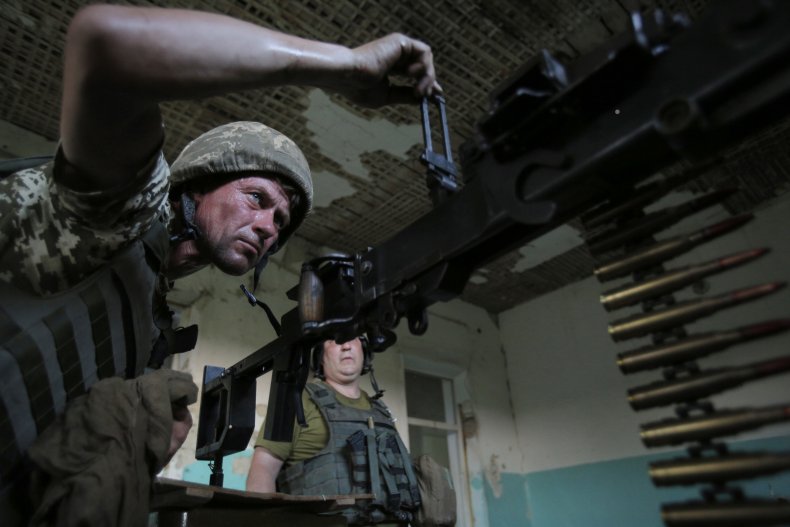 Washington has backed Kyiv in the conflict both politically and through military support. "The United States applauds Ukraine's commitment to peace," State Department spokesperson Cale Brown tweeted Monday. "We urge Russia to cease its aggression and finally demonstrate its readiness to achieve a lasting diplomatic resolution to the conflict."
Moscow, for its part, denies allegations that Russian troops are directly involved in the conflict.
Asked if Russia could help ensure the cessation of hostilities holds, Kremlin spokesperson Dmitry Peskov said Monday that, while Russia could coordinate with France, Germany and Ukraine as part of what's known as the Normandy Format, "I don't think that we can talk about any guarantees on Russia's side because Russia is not a party to the conflict on southeast Ukraine," according to the state-run Tass Russian News Agency.
Accusations of Russia's interference in Ukraine also prompted the country's expulsion in 2014 from the elite economic group G8, since known as the G7 with remaining members Canada, France, Germany, Italy, Japan, the United Kingdom and the United States. President Donald Trump has suggested he may seek Moscow's return to the gathering, but on Monday, top Russian officials including Peskov and Russian Security Council Deputy Chairman Dmitry Medvedev dismissed the G7 as obsolete.
"They continue chanting their mantras about Crimea and Ukraine over and over again as a condition for restoring the G8. At the same time, they realize that Crimea has returned to Russia for good, while the settlement in the southeast is Ukraine's business," the former prime minister wrote on Facebook.
"Besides, there is no need for Russia to revive obsolete platforms for discussing international matters," he added. "You cannot step into the same river twice."