U.S. Needs 500 Rockets to Stop Kremlin's Satan 2 Missile, Says Russian Senator
The United States will need to fire hundreds of anti-missile rockets to intercept Russia's much hyped new nuclear-tipped weapon, a senator in Moscow has boasted.
The RS-28 Sarmat, nicknamed "Satan 2" by NATO, is Russia's planned intercontinental ballistic missile system to replace its current generation of arms. Officials have repeatedly boasted about its capabilities. Shrouded in secrecy and propaganda, the missile has suffered a series of delays in testing and it's not clear how operational it is.
Related: Russian forces launch large-scale drill in Crimea
If launched, the missile would take 500 anti-missile rockets to take it out, the head of Russian Senate's Defense and Security Committee Viktor Bondarev said on Thursday. "This is the conclusion of Western experts," Bondarev told state news agency RIA Novosti. The senator did not elaborate on which experts had made the estimation.
Russian officials and state media occasionally draw attention to the prowess of the weapon, reportedly capable of striking an area the size of Texas. When the weapon will come into service is still not clear and the closest the public has been to watching it get tested was in a video presented by Russian President Vladimir Putin in his annual address earlier this month.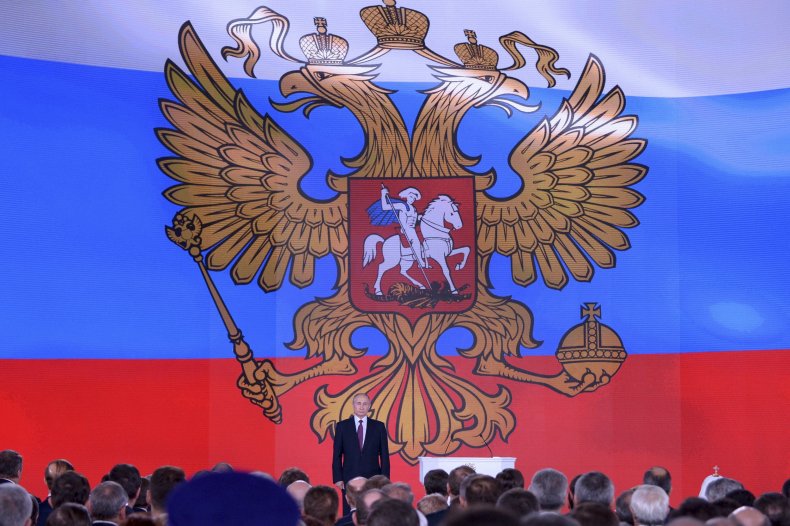 Although presented as a big reveal, Putin's footage of the Sarmat included mostly animated graphics that prompted mockery online and even included clips that had aired on Russian television over a decade ago. Putin said the test took place in October and had been successful.
The missile is theoretically able to carry up to 15 warheads and part of the headline-grabbing rhetoric of Putin's presentation was that it was invulnerable to missile defense systems. When asked about this statement, Putin's spokesman Dmitry Peskov later conceded that this was in fact not an advantage to Russia, given what foreign nuclear powers have at their disposal.
"The other side also has arms against which Russia cannot defend itself," he said at a press briefing earlier this month, the RBC news channel reported. "In this we have parity. This acts as the wager for the weapon not to be used."