Usain Bolt: Athletics In 'Rough Times' After New Doping Revelations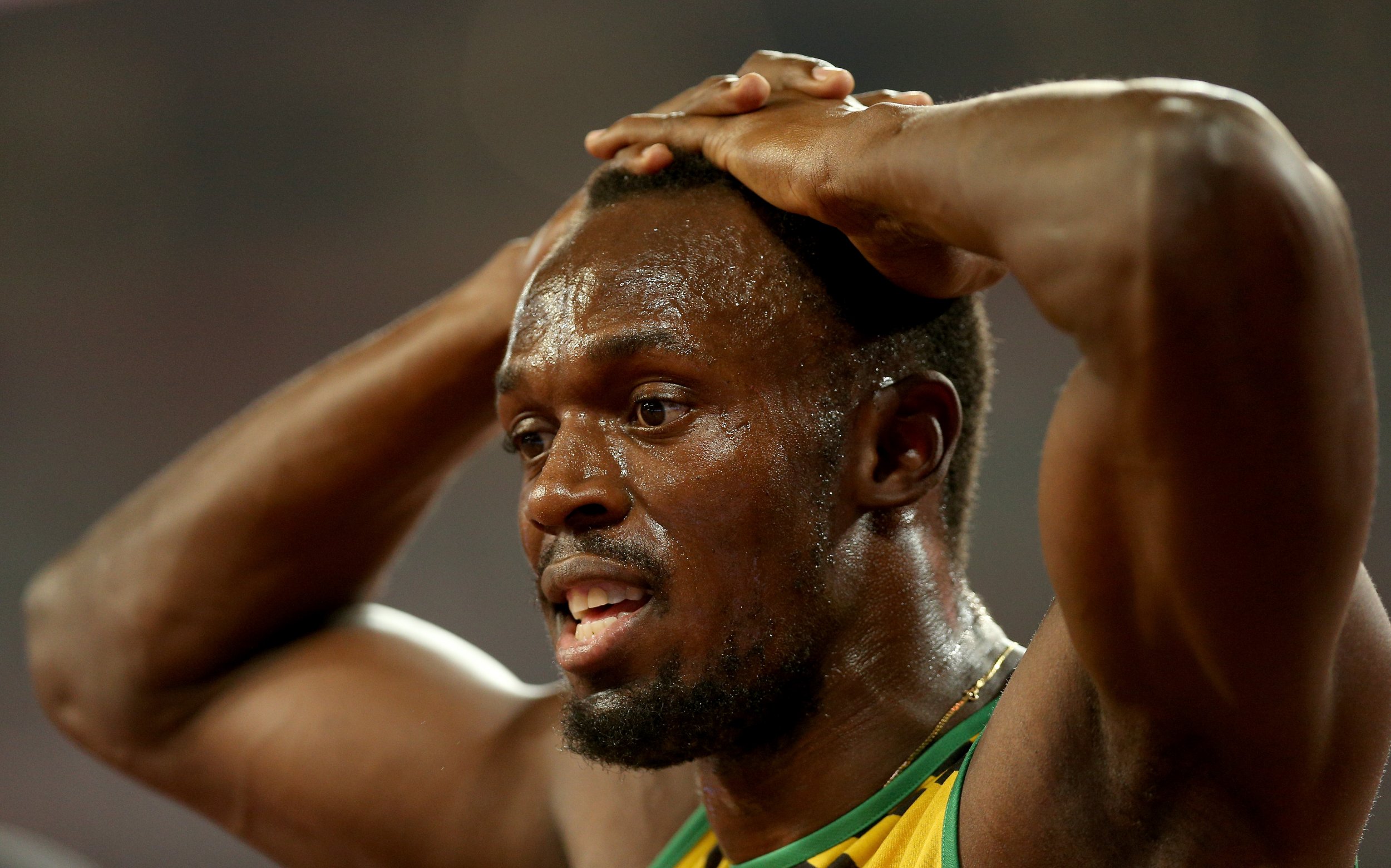 Usain Bolt, world record holder over 100 metres and that same world's iconic sprinter, believes his sport is in a "rough moment" following confirmation of 31 positive doping samples from the Beijing Olympics.
The International Olympic Committee (IOC) announced this week that 31 unnamed athletes from Bejing 2008 are implicated following the re-testing of 454 samples using new detection techniques for the banned blood-booster EPO and steroids.
Bolt, who provided the indelible moment of those Games in the Bird's Nest Stadium when he set an Olympic and World Record of 9.69 seconds, broken again the next year by the Jamaican himself, to win gold in the 100 metres final.
"It's rough. It's rough on the sport," Bolt said about news of the positive re-tests. "Something that's been tarnishing the sport for years."
But the 29-year-old, who has been in Germany for treatment on "slight discomfort" in his hamstring, says the World Anti Doping Agency (WADA) is still doing a good job at catching cheats.
"They've [WADA] proven that anybody who has cheated, they're going to catch," Bolt said.
That is despite claims made by the New York Times last week based on testimony from Grigory Rodchenkov, a former director of Russia's anti-doping laboratory, that a meticulous plan was carried out at the Sochi Winter Olympics in 2014 to pass dirty Russian urine samples through a hole in the wall of a Sochi lab in exchange for clean versions.
WADA announced in a statement on Tuesday that it was "fully committed" to investigating those allegations, on the behest of the IOC.
It remains uncertain whether Russian athletes will be at the Rio Olympics in August, with the Russian Anti Doping Agency yet to satisfy WADA that it has done enough to clean up following repeated doping revelations. The International Association of Athletics Federations (IAAF) will decide on June 17 whether to admit Russia to Rio.