Utah GOP Senator Mike Lee Blames Mass Shootings on 'Fatherlessness'
A day after a gunman opened fire on a school with a military-style rifle, Senator Mike Lee suggested that fatherlessness and family breakdown is the root cause of mass shootings and not lax gun control laws.
The Utah Republican made the comment during a Senate Judiciary Committee hearing Wednesday, a day after an 18-year-old gunman killed 19 children and two educators at an elementary school in Uvalde, Texas. The shooting has reignited the ongoing debate on how to prevent future mass shootings. The debate has again fallen on well-tread lines, with Republicans arguing that tightening gun laws won't solve the problem.
"Every time one of these tragedies occurs, I think we, for far too long, fail to look back at the root causes of rampage violence," Lee said during the hearing.
"Why is our culture suddenly producing so many young men who want to murder innocent people?" Lee continued. "It raises questions like, could fatherlessness, the breakdown of families, isolation from civil society or the glorification of violence be contributing factors?"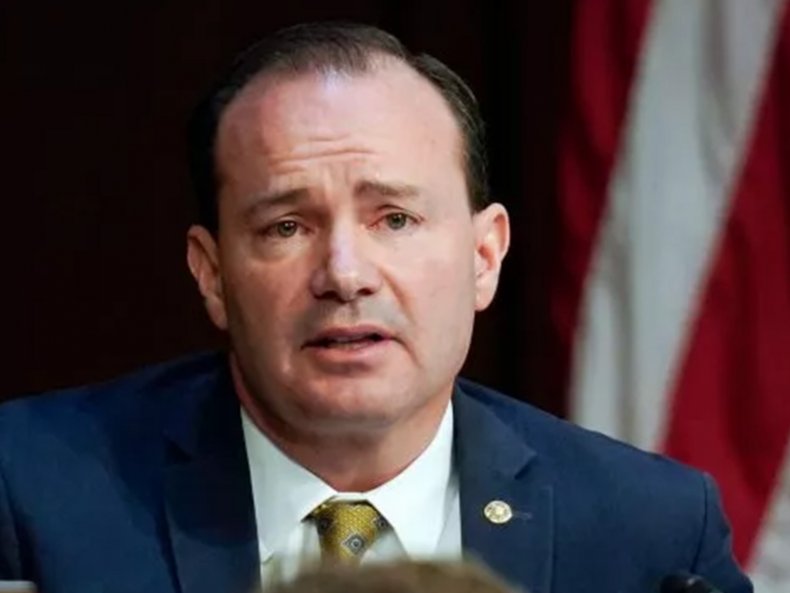 "There are no studies that clearly support the argument that fatherlessness is to blame for gun violence," the National Council on Family Relations concluded in a 2019 report.
Tuesday's massacre is the deadliest school shooting since the 2012 Sandy Hook shooting in Newton, Connecticut, which left 20 children and six adults dead. Following Sandy Hook, the Senate voted down a bipartisan bill expanding background checks on all sales and transfers of firearms in the country.
The gunman in Tuesday's massacre reportedly purchased two military-style rifles after turning 18, the state's legal age to buy long guns, including shotguns and rifles.
In the shooting's aftermath, Republicans have again resisted Democrats' renewed push for gun control, instead calling for prayers or for hardening schools' defenses against shooters.
Speaking during the committee hearing, Lee criticized "the left" for wanting to "crack down on law-abiding Americans" instead of "armed criminals." He called out New York nonprofit Everytown for Gun Safety for sending out fundraising emails after the shooting, saying they played on peoples' emotions.
Vermont Senator Patrick Leahy countered Lee in a response.
"It's almost a case of blaming the victim and not blaming the person who is able to walk in and buy a weapon that should be used on a war zone, not in a school zone," he said.
He said that teachers should be teaching, "not carrying guns," as some Republicans have suggested.
"We are the only civilized nation on Earth that watches our citizens, our children gunned down, and we do nothing to prevent it from happening again," said Leahy.
Since the Sandy Hook shooting, the U.S. has experienced more than 3,500 mass shootings, according to the Gun Violence Archive, a nonprofit that tracks gun violence.
Newsweek has reached out to Lee and Everytown for Gun Safety for comment.