Uvalde Teachers Sacrificed Themselves by Standing in Front of Kids—Student
Two teachers killed in a gunman's rampage at an elementary school in south Texas sacrificed themselves by standing in front of students, said a fourth-grader who survived.
Eva Mireles, aged 44, and Irma Garcia, 46, "went in front of my classmates to help. To save them," the boy said, recalling harrowing details of what he witnessed inside the classroom where, authorities said, the shooter had barricaded himself in.
At least 19 children were killed at Robb Elementary School in Uvalde on Tuesday.
The gunman entered, "crouched a little bit and he said, he said, 'It's time to die,'" the student told KENS5.
When the boy heard shooting, he had told a friend to find a hiding place. "I was hiding hard. And I was telling my friend to not talk because he is going to hear us," he said.
The boy and four others hid under a table with a tablecloth covering them, which may have hidden them from the gunman's view, the station reported.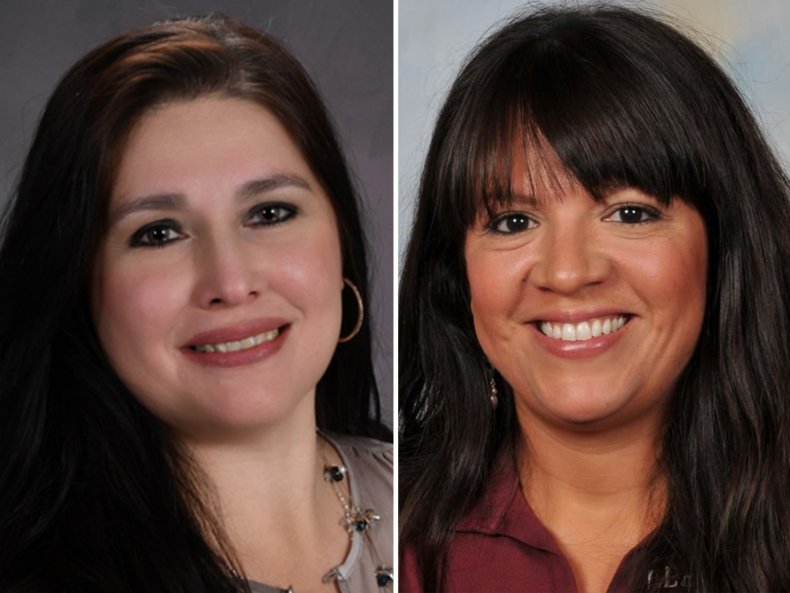 The survivor also said the gunman shot a girl who had yelled out for help.
"When the cops came, the cop said: 'Yell if you need help!' And one of the persons in my class said 'help,' he said.
"The guy overheard and he came in and shot her. The cop barged into that classroom. The guy shot at the cop. And the cops started shooting."
When the shooting stopped, the boy came out from under the table.
The massacre lasted upwards of 40 minutes and ended when the gunman, who authorities identified as 18-year-old high school dropout Salvador Ramos, was killed by a Border Patrol team.
Tributes have been paid to the teachers killed in the shooting.
Garcia, a mother of four, had been like a "second mom" to her students and her family knew she would have done everything to save them, her nephew, John Martinez, told The New York Times.
Mireles was described as a "hero" by her daughter in a tribute posted on social media. "You are so known by many now and I'm so happy that people know your name and that beautiful face of yours and they know what a hero looks like," she wrote.
It has since emerged that frustrated parents and onlookers had been urging police officers to charge into the school instead of waiting for the tactical team.
Javier Cazares, whose daughter Jacklyn Cazares was killed in the attack, told the Associated Press that he raced to the school when he heard about the shooting and arrived to find police were still gathered outside the building.
He raised the idea of charging into the school with several other bystanders. "Let's just rush in because the cops aren't doing anything like they are supposed to," he said, according to the AP. "More could have been done."