Russia Vows to Continue Venezuela Support Despite New U.S. Sanctions As Iran Considers Deploying Revolutionary Guard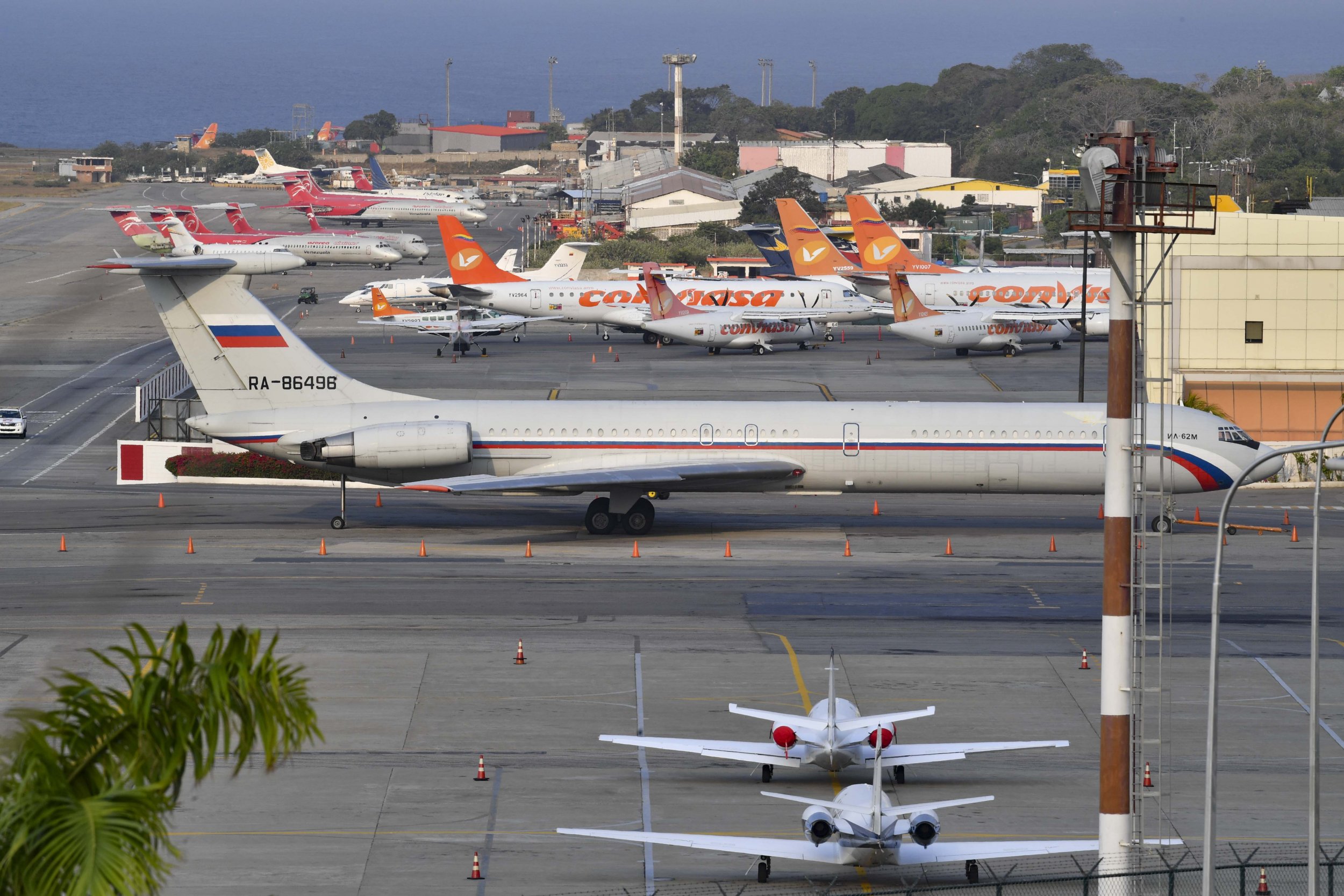 Russia has dismissed new U.S. sanctions imposed on Venezuela and Cuba this week, vowing to stand by the embattled regime headed by President Nicolás Maduro.
The RIA news agency quoted Deputy Foreign Minister Sergei Ryabkov, who said Thursday the new sanctions—announced by national security adviser John Bolton on Wednesday—are illegal, Reuters reported.
Ryabkov added that the Kremlin plans to do everything to support its allies in Caracas and Havana, despite continued American efforts to undermine both regimes.
Cuba is among the nations supporting Maduro, who is locked in a power struggle with Juan Guaidó, the self-declared interim president and leader of the opposition-controlled National Assembly. Russia, China and Iran are also backing Maduro, who won a presidential election last year that opponents and international observers dismissed as illegitimate.
The U.S. is leading global opposition to Maduro. President Donald Trump has officially recognized Guaidó as leader of the nation, with a host of South American and European nations also supporting him. The White House hopes this will be enough to turn Venezuela's powerful military and topple Maduro, but the president has held on to power.
Maduro, who took office after the death of revolutionary leader Hugo Chávez in 2013, has been buoyed by his international support. Russia and China are both major investors in the Venezuelan economy, particularly its vast oil fields. Caracas is also a significant customer for Russian weapons.
Maduro's allies have also been deploying aircraft and troops to the country to underscore their support. More than 100 Russian soldiers arrived in Venezuela last month, reportedly to help protect the regime against cyberattacks, repair the damaged national power grid and service S-300 anti-aircraft missile systems, which the Russians make.
According to The Washington Post, the U.S. believes there are as many as 25,000 Cuban military and intelligence personnel working in the Venezuelan military and intelligence services and even Maduro's personal guard.
Secretary of State Mike Pompeo has suggested that Iran is cultivating influence in Venezuela, and that Hezbollah—the Lebanese Shiite militia funded by Tehran—has active cells in the country.
While Iran has dismissed Pompeo's allegations of meddling, on Tuesday Iranian Foreign Minister Mohammad Javad Zarif suggested Iran may send Revolutionary Guard troops to Venezuela to help protect Maduro. Earlier this month, Trump designated the elite Revolutionary Guard a terrorist organization, prompting outrage in Iran.
Last weekend, Iranian Foreign Ministry spokesperson Abbas Mousavi dismissed allegations of Iranian meddling as "ridiculous." He added, "America's Trump wants to turn Latin America into its own backyard, as it was in the 19th century, forgetting that the nations of the world and Latin America have awakened and the wheel of time does not move backward."