Video: Santa Fe Store Clerk Calls Police on Man for Being 'Arrogant' and 'Black'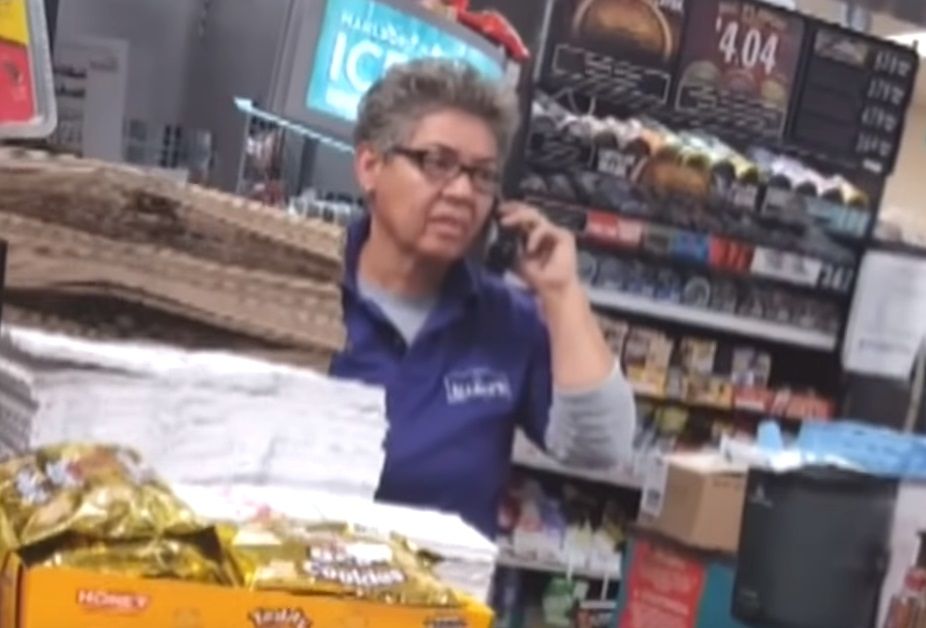 A New Mexico store clerk called police on a young man buying candy because he was "arrogant" and "black," cell phone footage of the August 3 incident shows.
Jordan McDowell, a 22-year-old Xavier University medical student, was visiting Santa Fe to learn about Native American culture. He entered an Allsup's store to buy some candy. After making a purchase, he looked around the store for other items, when the clerk became agitated.
She was monitoring him the whole time, he said. Then she ordered him to leave the store and called 911, telling them she wanted the shopper out. She can be heard telling the 911 call handler "because he's being arrogant, because he's black."
"There's nothing right about this and there's nothing right to call the police on someone just because of their skin tone," McDowell told KRQE News 13. "The first thing that popped in my mind absolutely was just discrimination," he added, saying he felt "rage" at being racially profiled.
In his video, McDowell says "they said I was sketchy because I picked stuff up, put stuff back."
Allsup's corporate office did not respond to a request for comment.
"We took no action as the man did not violate any laws in the City of Santa Fe," a spokesman for Santa Fe PD told Newsweek by email. "We were asked by Allsup's to trespass the individual from the business and our officers did so. No charges were brought against the employee by the man in question, so there's nothing more we would do. No report was done, as it was a simple trespass and the individual was escorted from the business."
The spokesman said no officer was ever actually dispatched to Allsup's because the sergeant on duty canceled it. The dispatch, he said, did not meet the standards for a response.
"We do take all calls seriously, but in this case we believe the sergeant made the right call since there was no threat to the caller or other concerning circumstance," the Santa Fe PD spokesman said.
"One of our officers who normally patrols the area had just cleared from an alarm call and happened to be driving by the Allsup's later in the evening, where he was flagged down by the student and spoke with him.
"We have reviewed the Body Worn Camera of that exchange and feel the officer did an excellent job as we could expect of any of our SFPD officers."
It follows a number of incidents caught on camera where cops are called on black people going about normal everyday business. In May, a white woman called the police on a black family in Oakland, California, who were having a BBQ in the correct designated area of a park.
In June, Alison Ettel called police on an 8-year-old black girl selling water from a stall in San Francisco without a permit, earning her the nickname "Permit Patty."
She was filmed by the girl's aunt and the footage went viral, costing her a role as CEO of a medical cannabis company. Ettel said she was not motivated by racial discrimination.
In July, the manager of a Dollar General store in New York was filmed calling the police on a black woman after she tried to use a coupon and he allegedly told her: "I hate people like you." The employee, Ken Dudeck, apologized but was fired.
And in August, a black woman sheltering from the rain and waiting for an Uber in a Brooklyn apartment block doorway shared footage of a resident calling the cops to complain.
This article was updated to include a comment by Santa Fe PD.