Vigils Held to Remember Slain Virginia Journalists Alison Parker and Adam Ward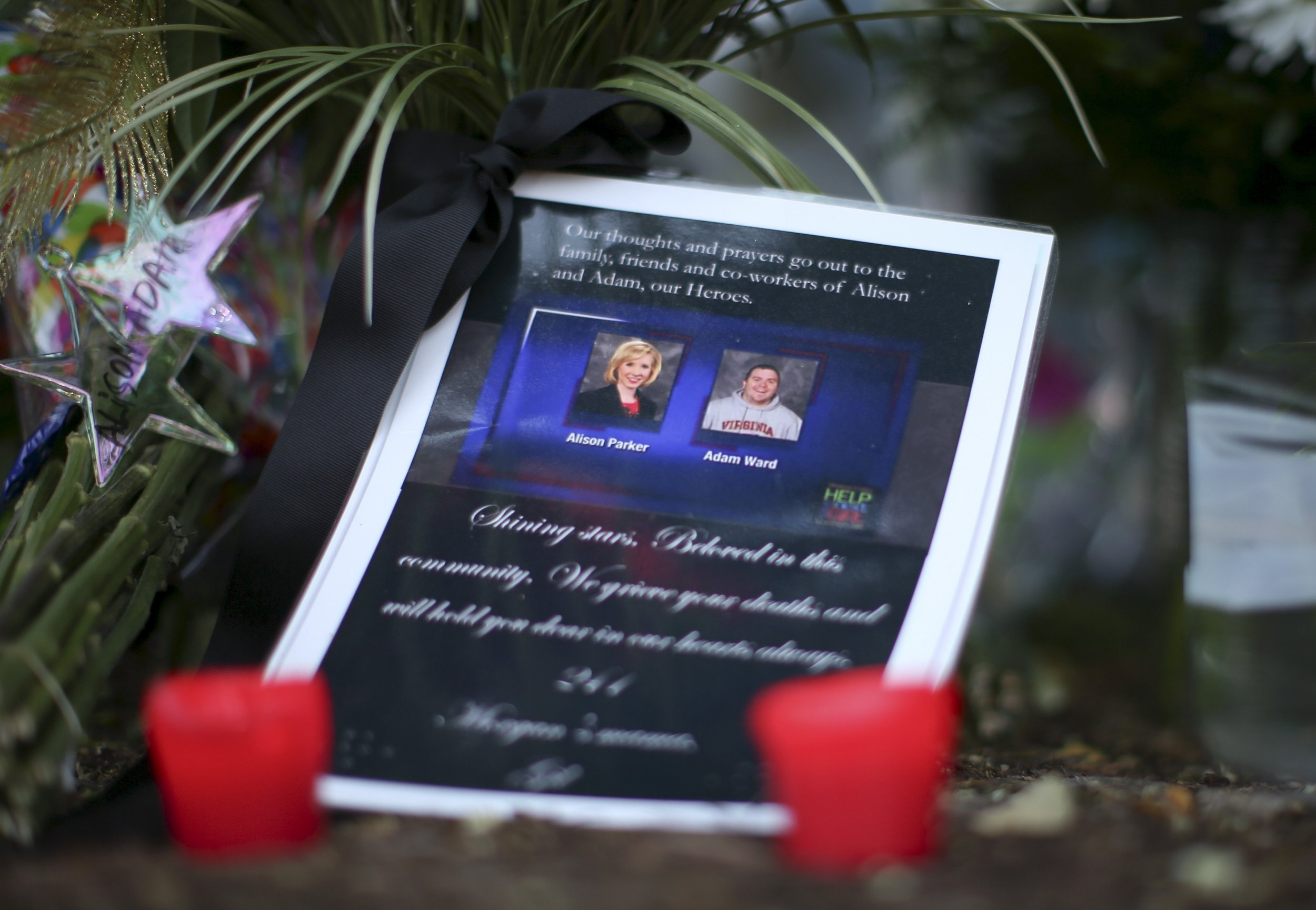 On Wednesday evening, loved ones, coworkers and friends of Alison Parker, 24, and Adam Ward, 27, gathered in Virginia to mourn their loss.
Parker, a morning news reporter for WDBJ7, and Ward, her cameraman at the same outlet, were killed during a live broadcast on Wednesday morning. The broadcast was played live but later cut from the news channel's replay and digital footage.
Vester Flanagan, their former coworker, shot them and recorded the incident. Flanagan, 41, later posted the footage on social media, though it was swiftly removed. Flanagan escaped the scene and when authorities cornered him, he shot himself. He initially survived the wound but later died at a Fairfax hospital.
A service was also held to support the recovery of Vicki Gardner, the woman Parker interviewing at the time of the incident. Gardner underwent surgery on Wednesday and is expected to recover.
Along with gatherings in Virginia, the journalism community shared its support of the news channel on Twitter with the hashtag "We stand with WDBJ."
In a document sent to ABC News, Flanagan said he had been inspired by the Virginia Tech and Columbine shootings but the Charleston church shooting put him "over the top" and led him to purchase a weapon.