Walgreens Stock Plummets After Gavin Newsom Vows to Cut Business Ties
The shares of Walgreens Boots Alliance, which owns the Walgreens retail pharmacy chain in the U.S., have dropped since California's Democratic Governor Gavin Newsom announced the state won't deal with the company over its abortion pills stance.
Walgreens—one of the biggest pharmacy store chains operating in the U.S., together with CVS—confirmed to POLITICO last week that it would not be shipping abortion pills to at least 20 U.S. states, even those where it remains legal to do so. The move has been presented as an act of extreme caution from Walgreens, after a group of Republican attorneys general threatened to take legal action against the company.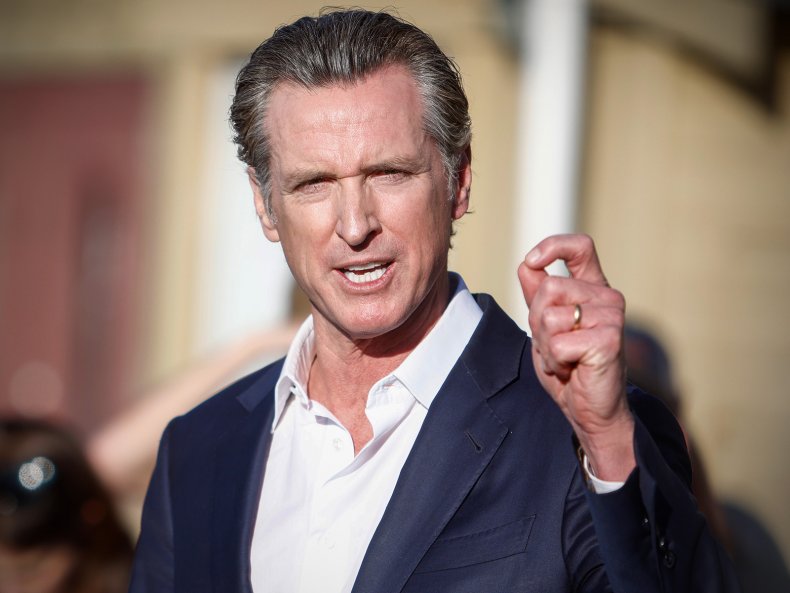 On Monday, Newsom blasted Walgreens' decision on Twitter. "California won't be doing business with @walgreens—or any company that cowers to the extremists and puts women's lives at risk. We're done," he wrote.
Following the governor's tweet, Walgreens' shares dropped sharply, and were still down by 1.77 percent at close on Monday.
"California is reviewing all relationships between Walgreens and the state. We will not pursue business with companies that cave to right wing bullies pushing their extremist agenda or companies that put politics above the health of women and girls," a spokesperson for Newsom told Newsweek in a written statement.
It's not clear how Newsom means to cut ties with Walgreens. There are 586 Walgreens stores in California—according to data from August 2020—and Newsom doesn't have the authority to force them all to close. That means his statement might be followed up by other smaller, more punitive actions.
The governor has positioned himself strongly in defense of abortion rights, especially since the overturning of Roe v. Wade in June 2022. Newsom has so far directed the California Health and Human Services Agency to review all relationships with Walgreens, according to a spokesperson quoted by Bloomberg.
Walgreens said it plans to sell mifepristone—the first of two drugs used in the abortion process—"in any jurisdiction where it is legally permissible to do so." This is according to a company's statement shared by several news media. Walgreens appears to be waiting for confusion around federal and state law over medication abortion to clear up.
The plunge in share prices for the pharmacy store chain shows how companies can find themselves in the crossfire of the so-called culture wars. They can also be used as political footballs on both sides of the spectrum.
In 2022, entertainment giant Disney found itself in the middle of a politically charged debate about gender identity and representation in Florida. Governor Ron DeSantis allowed Disney theme parks to keep their special status only under the partial supervision of political appointees.
The decision followed a debate over Florida's "Don't Say Gay" bill and the role of Disney in society and LGBTQ representation. While not entirely destructive for the company, it was still a major defeat.
In February 2023, DeSantis said a new five-person board that he will appoint to oversee Walt Disney World's self-governing district in Florida may try to influence the corporation's future content.
Newsweek emailed Walgreens' media team for comment.
Update, 03/07/23 8:10 a.m. ET: This article has been updated to include a comment from Governor Newsom's spokesperson.