'We Build the Wall' Head Brian Kolfage to Plead Guilty to Defrauding Donors
Brian Kolfage, founder of the private "We Build the Wall" fundraiser, meant to help former President Donald Trump with his plans for a U.S.-Mexico border wall, has agreed to plead guilty to wire fraud conspiracy and three tax-related charges, a new federal court filing shows.
Kolfage was indicted in 2020, along with former Trump adviser Steve Bannon and others, for allegedly misusing funds donated to the campaign, which began in 2018. Bannon was pardoned by Trump in the final days of his presidency, but others involved in the fundraiser still faced charges.
The 2020 federal indictment alleged that Kolfage, Bannon, Andrew Badolato and Timothy Shea, among others, misled investors by consistently claiming they would "not take a penny" from the donations. But in reality they allegedly took hundreds of thousands of dollars for personal use, routing the money through shell corporations and at least one nonprofit operated by Bannon to conceal the payments.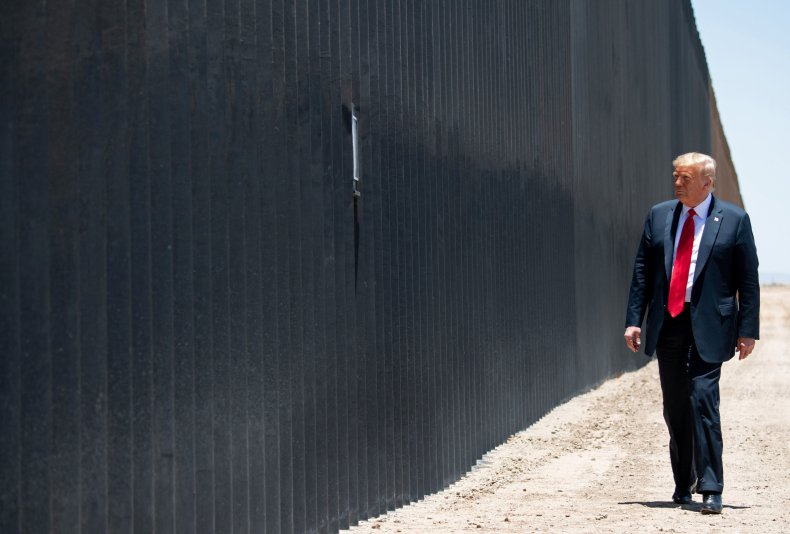 Kolfage was accused of taking at least $350,000 of the over $25 million raised between 2018 and 2020 and using the money for buying a new car, making payments on a boat, paying off credit card debt and many other expenses.
In October 2019, the men allegedly became aware that their organization was being investigated by federal authorities and took more measures to conceal their activities. They began using encrypted messaging apps and removed promises on the We Build the Wall website that Kolfage was not receiving a salary, replacing them with a statement that he would start receiving one in January 2020.
According to Wednesday's Justice Department filing with the U.S. District Court in Manhattan, Kolfage has agreed to plead guilty later this month to conspiracy to commit wire fraud, which was part of an indictment in New York, along with the tax-related charges that were filed against him in Florida, where he lives.
Badolato is set to enter a guilty plea on the same day as Kolfage, according to Reuters. Shea had agreed to terms on a plea deal before changing his mind last week, opting to go to trial instead.
In the weeks that followed the 2020 indictments, donors expressed their frustration with the group online, saying they felt betrayed and "sick" upon learning what Kolfage and the others spent the money on.
Kolfage is an Air Force veteran who became involved in conservative politics after returning from Iraq. He was disabled from injuries suffered while he was serving abroad.
After the men were indicted in 2020, Trump publicly distanced himself from the project. He claimed he had not heard much about the private fundraiser and criticized it as "showboating" by the men involved. However, it was reported in the following days that Trump and others close to him had privately been supportive of the group.
Update 4/06/22, 5:00 p.m. ET: This story has been updated with additional information and background.