Webull Follows Robinhood in Blocking GameStop, AMC Trades After Being Suggested as Alternate Trading Platform
Update:
Webull tweeted on Thursday afternoon that GME, AMC and KOSS stocks are no longer restricted.
Original Story:
With amateur stock traders seeking out alternatives to Robinhood because the popular investment app has blocked users from opening new positions on certain viral stocks, Webull, one of the services floated as an alternative by people on the internet, has followed Robinhood's lead and blocked users from buying new stocks from three companies, including GameStop and AMC.
Webull tweeted that it wouldn't allow people to buy GameStop (GME), AMC (AMC) or Koss Corporation (KOSS) stock on Thursday. It cited the increased market volatility as the reason.
"Due to the extreme volatility in the symbols AMC, GME, and KOSS, our clearing firm will no longer be able to support clearance on these symbols. As a result, Webull is forced to set all transactions in these symbols to liquidate only," the company wrote in a tweet.
As is the case with users on Robinhood, for the moment, Webull users who already own shares in these companies can only sell their shares.
On Thursday, Robinhood announced in a blog post that it was limiting positions on 13 different stocks, including AMC, GME and KOSS. The move upset amateur traders online, including those who had helped drive up the costs of the stocks, and led them to seek out alternatives to Robinhood, including Webull. Webull, among other investment services, experienced outages on Thursday morning, presumably due to the sudden influx of users trying to utilize their services.
Robinhood appears to have added to the number of stocks for which it's limiting transactions. It's unclear if Webull or other providers will follow suit and limit transactions on additional stocks.
Ahead of Webull's announcement that it would limit the transactions on the three stocks, it was a lead competitor with Robinhood.
Now that Webull is also blocking people from purchasing stocks, the company is facing scrutiny on social media that's similar to the criticisms being aimed at Robinhood. Many people responded to Webull's tweets announcing the pause on AMC, GME and KOSS by questioning the legality of blocking people from purchasing the stocks.
Some users said that Webull's move could've been predicted.
Journalist Jordan Schachtel, who recommended Webull earlier in the day, apologized for directing people toward the investment service. He also seemed to imply that people should look to cryptocurrency as an alternative to the stock market. "Anyway, instead of moving your fiat, it's time to start thinking about rejecting the corrupt system as a whole. #Bitcoin," he wrote.
In an email to Newsweek, Webull sent along a comment from its CEO, Anthony Denier: "As of 11am EST, Webull was forced to stop accepting new opening positions in GME, AMC, & KOSS by our clearing firm. This is due to the elevated collateral requirements set by DTCC [Depository Trust & Clearing Corporation] to settle the trades. It is simply too expensive to settle these trades at the moment. We are working closely with our clearing firm to allow our customers to trade these stocks as soon as possible."
Another Robinhood competitor, Stash, also announced on Thursday that its users will not be able to buy GameStop or AMC shares, due to a halt from its clearing firm, Apex Holdings. Similar to Robinhood and Webull, Stash users who own the shares can still sell their stocks.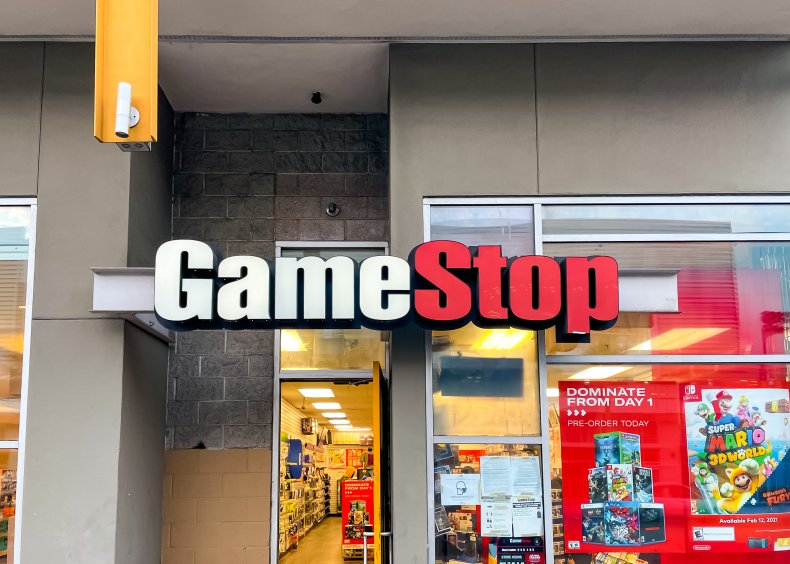 Updated 1/28/21, 1:35 p.m. ET: This story has been updated to include Stash halting users from buying GME and AMC.
Updated 1/28/21, 2:47 p.m. ET: This story has been further updated to indicate that Webull has lifted restrictions on the stocks.