Wendy Williams Fans Outraged As Canceled Show's YouTube Channel Vanishes
Wendy Williams fans have expressed their outrage on social media following the revelation that her talk show's YouTube channel appears to have been deleted, along with the now-defunct program's official website.
The final episode of The Wendy Williams Show aired in mid-June after a 13-season run without the titular host, who had been forced to step back from the production amid a series of ongoing health woes.
And now that the show has come to an end, it would appear that fans feeling nostalgic will not be able to look over old snippets, as the program's entire online presence seems to also have been relegated to the history books.
Searches for the channel on YouTube now yield no results, meaning that the hundreds of hours of clips from the show may no longer be viewable for fans.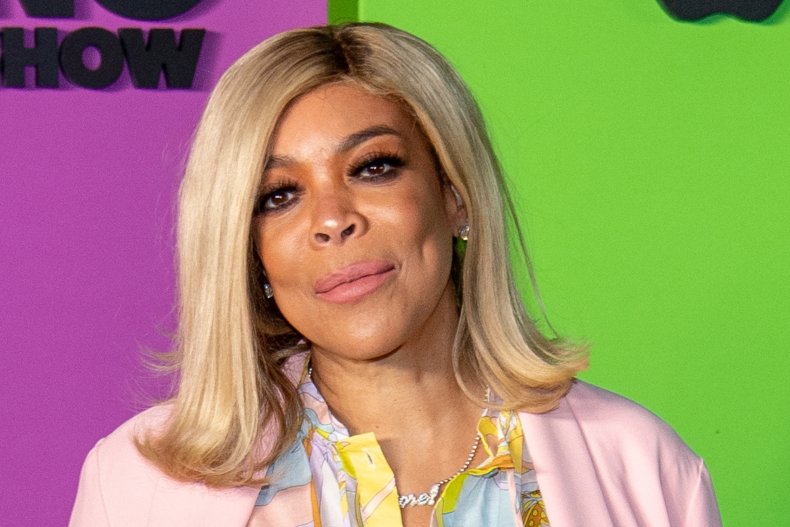 Also no longer online are wendyshow.com and wendywilliamsproductions.com, which had been the official web destinations for the talk show and production company, respectively, during the run of the popular talker, per Variety.
Instead, the show's former official site shows a DNS (domain name system) error, while the production company's page is listed as available under a Go Daddy auction.
Newsweek has contacted a representative of Williams for comment.
The apparent removal of the show's online presence sparked outrage among fans, a number of whom questioned why the hours of material couldn't have remained.
"WHAT???! Why would this be necessary?????" Real Housewives of Potomac star Candiace Dillard-Bassett wrote on Twitter in reaction to the news.
Adding their own take on the matter, one fan opined that the apparent removal of the content was akin to "Moses shattering the third tablet of commandments."
Also reacting to the news, culture write and critic Shamira Ibrahim commented: "No this is a hate crime?????"
"[I don't know] who is responsible but the things they have done to undermine the legacy of one of the most genius broadcasters ever is truly revolting," said a fan.
"This is ERASURE of legacy and it's part of the tactic used to silence and subjugate Wendy in a guardianship," stated another. "This is colonizer behavior and it is repulsive. Whoever's involved... you are disgusting."
Williams, 57, last hosted her show in July 2021, but was forced to step back as she recovered from a variety of health issues. This followed breaks the TV personality had to take from filming her show in 2018, 2019 and 2020.
In 2018, the host announced she had been diagnosed with Graves disease, an autoimmune condition in which the immune system begins identifying the thyroid gland as a foreign body and attacking it with antibodies. Symptoms are varied but include fatigue, muscle weakness, tremors, high blood pressure, weight and hair loss and trouble concentrating.
Williams also contracted a breakthrough case of COVID-19 in September 2021, with pictures from the paparazzi showing her in a wheelchair. She also announced a diagnosis of lymphedema in 2019.
In February, Williams gave fans a glimmer of hope as she hinted in an Instagram video that she wanted to return to the show at some point.
She said: "I wanna be all I can be and then get back to New York and get on down with The Wendy Williams Show," in a video that saw her walking along a beach in Florida.
However, Debmar-Mercury co-presidents Mort Marcus and Ira Bernstein said in a statement: "Since Wendy is still not available to host the show as she continues on her road to recovery, we believe it is best for our fans, stations and advertising partners to start making this transition now. We hope to be able to work with Wendy again in the future, and continue to wish her a speedy and full recovery."
The slot once occupied by the program will taken over by frequent Wendy guest host Sherri Shepherd in the fall of 2022.