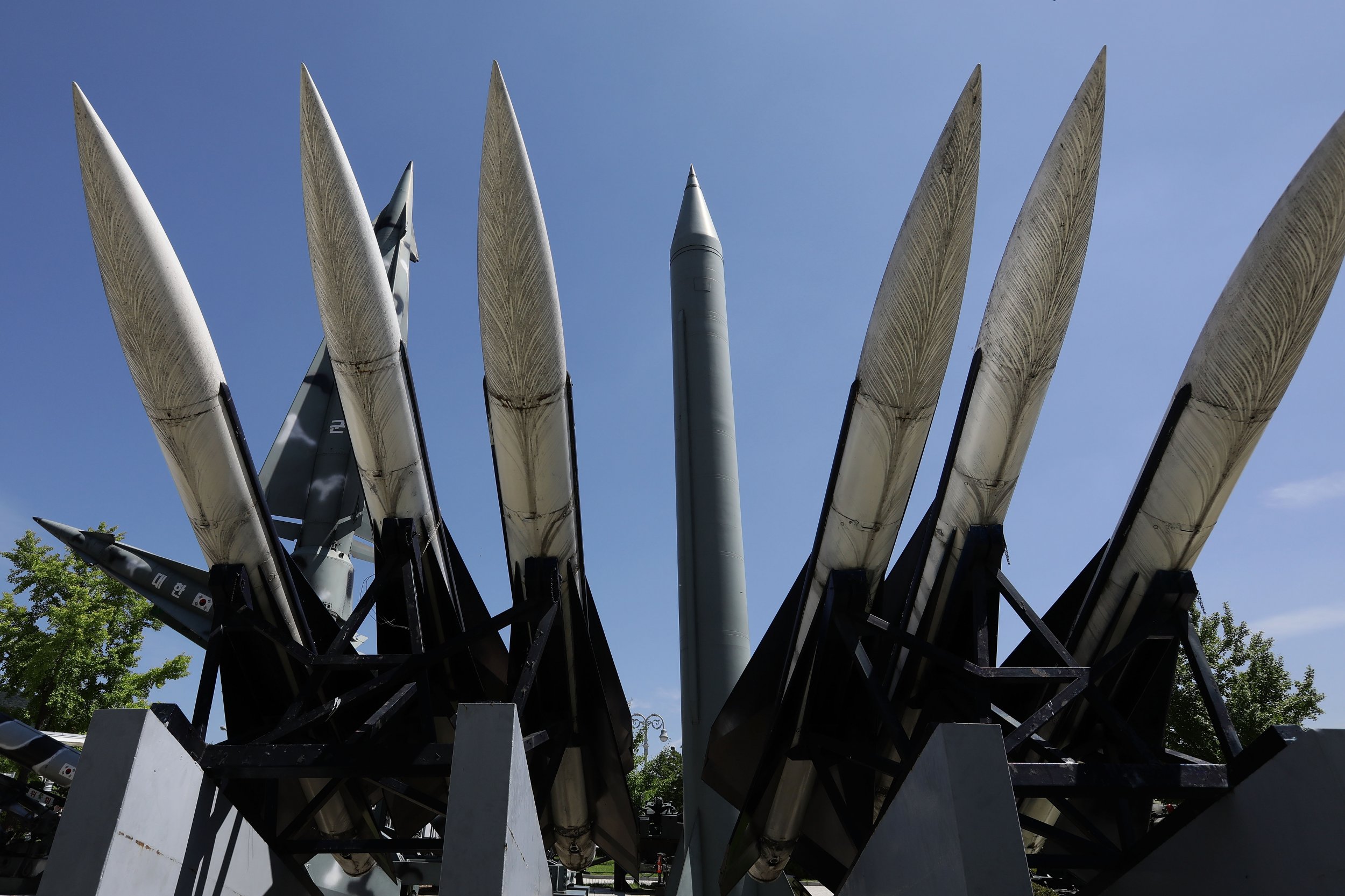 The U.N.-observed International Day Against Nuclear Tests did not get off to a flying start. North Korea continued to ignore multiple calls to end its nuclear missile development program and instead fired a ballistic missile over Japan Tuesday.
The missile test occurred as top U.N. diplomats convene in Geneva to discuss disarmament. Instead, they are confronted with an increasing threat from North Korea's nuclear ambitions.
At the meeting, North Korea's ambassador to the U.N., Han Tae Song, was defiant in the face of criticism following Tuesday's launch, the 14th time this year that North Korea has staged missile tests.
He claimed the U.S. and its joint military drills with South Korea are driving the situation "towards extreme levels of explosion," forcing the Democratic People's Republic of Korea (or DPRK, North Korea's official name) to continue developing nuclear weapons as a form of deterrence.
"DPRKs will continue to strengthen its defense capability with nuclear force, as of favored as long as the U.S. maintains nuclear freeze, and do not stop military drills, at the doorstep of DPRK. The U.S. pressure and provocative act will only provide for the justification for the DPRK's measure to strengthen its self-defense capabilities," the ambassador said, as quoted by Reuters.
According to the South Korean secret service, the launch was meant to add credibility to those capabilities. "The North suggested that its Guam threat could be turned into a reality," the National Intelligence Service said at a parliamentary briefing Tuesday, according to the Yonhap News Agency. "[North Korea] intended to maximize the impact of its show of force by sending the missile over Japan's airspace."
Koh Yu-hwan, a North Korea specialist at Seoul's Dongguk University, said the missile launch was meant as an act of provocation that would not openly cross U.S. territory. "I think that the North probably made a provocative act, as it cannot fire missiles toward Guam, which means an attack on the U.S.," he told Yonhap.
The missile launch puts the U.S. in a difficult position, since it represents an obvious provocation but, as nuclear nonproliferation expert Jeffrey Lewis tweeted, couldn't lead the U.S. to "start a nuclear war over some dead fish."
Earlier this month, North Korea threatened to strike the U.S. territory of Guam, which lies about 2,100 miles away from Pyongyang, with four Hwasong-12 intermediate-range ballistic missiles, the same type of rocket that was likely launched from a site near Pyongyang early on Tuesday.
The Hwasong-12, which was first successfully tested in May and is believed to be able to reach Guam, was launched from the Sunan International Airport near Pyongyang, flew over the Japanese island of Hokkaido for an estimated 2,700 kilometers (1,680 miles) and reached an altitude of about 550 km (340 miles) before breaking up in three pieces and ending up in the Pacific.
Guam Homeland Security said it detected the launch but determined it wasn't a threat, as the missile trajectory headed east rather than south toward the island.
The launch still sparked an angry reaction in Tokyo, with Japanese Prime Minister Shinzo Abe calling the act an "unprecedented, grave and serious threat" to regional stability.
U.S. President Donald Trump said in a statement that North Korea's actions showed contempt for the international community. "Threatening and destabilizing actions only increase the North Korean regime's isolation in the region and among all nations of the world," the statement said, adding, "All options are on the table" without elaborating further.
Ahead of an emergency meeting of the U.N. Security Council Tuesday, U.S. Ambassador to the U.N. Nikki Haley called for "serious" actions. She told reporters North Korea had "violated every single U.N. Security Council resolution that we've had, and so I think something serious has to happen."
Pentagon and State Department officials have repeatedly said that while military options remain on the table, diplomatic efforts are the preferred way to deal with the North Korean threat.
New sanctions could be considered. Earlier this month, the U.N. Security Council unanimously approved fresh sanctions targeting North Korea's export revenues from coal, iron, iron ore, lead and seafood. Adding oil and textiles to the list of sanctioned goods would further cripple the North Korean economy, according to diplomatic sources quoted by Reuters.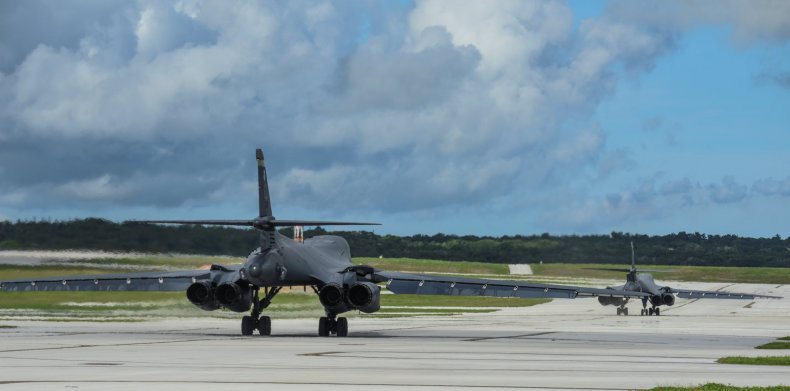 The U.S. could also order its bombers stationed in Guam to fly over the Korean Peninsula, as they did following North Korea's second intercontinental ballistic missile test launch at the end of July.
Having stirred up tensions further, North Korea now awaits a reaction to assess the price for continuing its tests.
"In a way, it's kind of a trial balloon. If we over-fly Japan, what happens? If the blowback isn't too significant, they will feel more comfortable with launching an [intercontinental ballistic missile] Hwasong-14 to a good distance to validate its performance on a normal trajectory," Michael Elleman, a missile expert at the International Institute for Strategic Studies, toldThe Washington Post.