Prince Charles' cash-for-honors scandal comes after The Crown inflicted a ratings crash in support for him as a future king.
More people in Britain currently think the Prince of Wales would make a bad king than good since December 2020, according to YouGov.
And it comes after three resignations at his charity, the Prince's Foundation, following allegations a Saudi billionaire was offered help securing a knighthood and U.K. citizenship in exchange for donations.
The Crown
As recently as June 2020, 38 percent of people felt the next-in-line to the throne would make a good head of state compared to 30 percent who did not.
However, in November Season Four of Netflix series The Crown hit screens with its depiction by Emma Corrin of Princess Diana's bulimia while Prince Charles (Josh O'Connor) conducted an affair behind her back.
Just a month later, U.K. pollster YouGov recorded that 32 percent thought he would make a good king compared to 33 percent who felt he would not.
The show on Sunday cleaned up at the Emmy's with 11 wins, including the best actor in a drama award for O'Connor, who at one point depicts Charles in a fit of rage.
And there is more to come for Prince Charles as Netflix is to release two more seasons of The Crown, including one next year which will show some of the messiest periods of the breakdown in their relationship.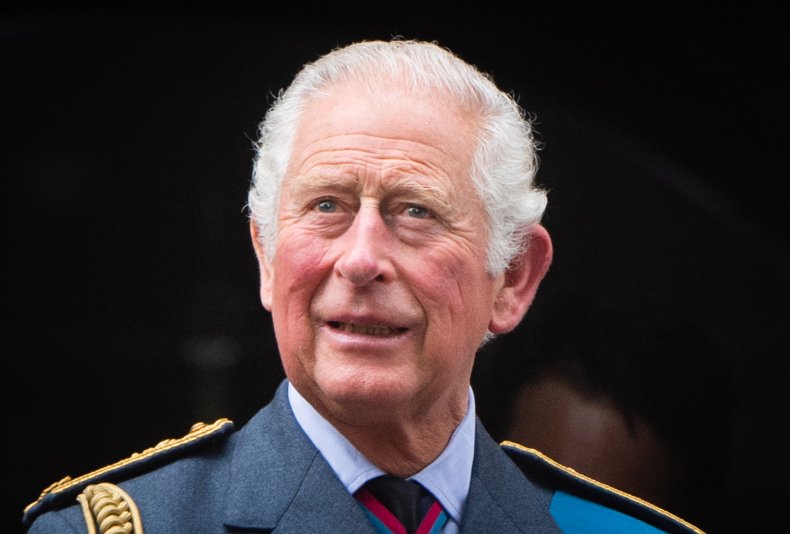 Prince Harry
Things have not improved since, with Prince Harry leveling new allegations against the 72-year-old.
The Duke of Sussex told Oprah Winfrey his father stopped taking his calls while he was trying to negotiate his way out of the royal family and then cut him off financially last summer.
By the end of May, YouGov recorded a further drop, with 31 percent thinking Charles would make a good king compared to 35 percent who felt he would not.
Spencer
This November, Kristen Stewart will play Princess Diana in Spencer, the Pablo Larraín biopic with a fictionalized portrayal of her deciding she no longer wants to be a future queen.
Prince Charles polled well in Britain up until the messy break up with Diana, according to historic data from Ipsos Mori.
Asked whether he would make a good king, 82 percent said he would in 1991 compared to 41 percent in 1996, the year of their divorce.
Spencer is set over Christmas in 1991—months before a biography Diana had secretly cooperated with revealed his affair with Camilla for the first time.
It focuses, in essence, on the epicenter of the collapse in Charles' popularity.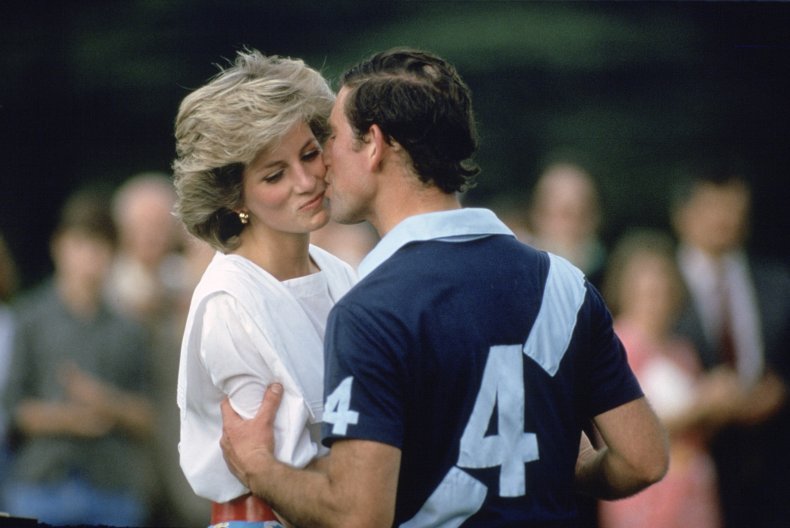 Prince William
Prince Charles has another longstanding problem in that his eldest son, Prince William, is consistently more popular than him in regular opinion polling by YouGov and others.
Not only that, more people would like the Duke of Cambridge to be the next Monarch.
Prince Charles crept above Prince William in responses to that particular question in January 2020, the month Harry and Meghan quit royal duties and three months after Harry publicly acknowledged a rift with William in an ITV documentary.
Back then, 39 percent wanted Charles to be king compared to 36 percent who wanted William to be king, according to a YouGov tracker poll.
However, by December The Crown effect had seemingly taken its toll again, with 40 percent wanting William and 32 percent wanting Charles.
To add insult to injury, Princess Diana once told former Daily Telegraph editor Sir Max Hastings she wanted William to be king ahead of his father, meaning the public appear to be inflicting Diana's revenge.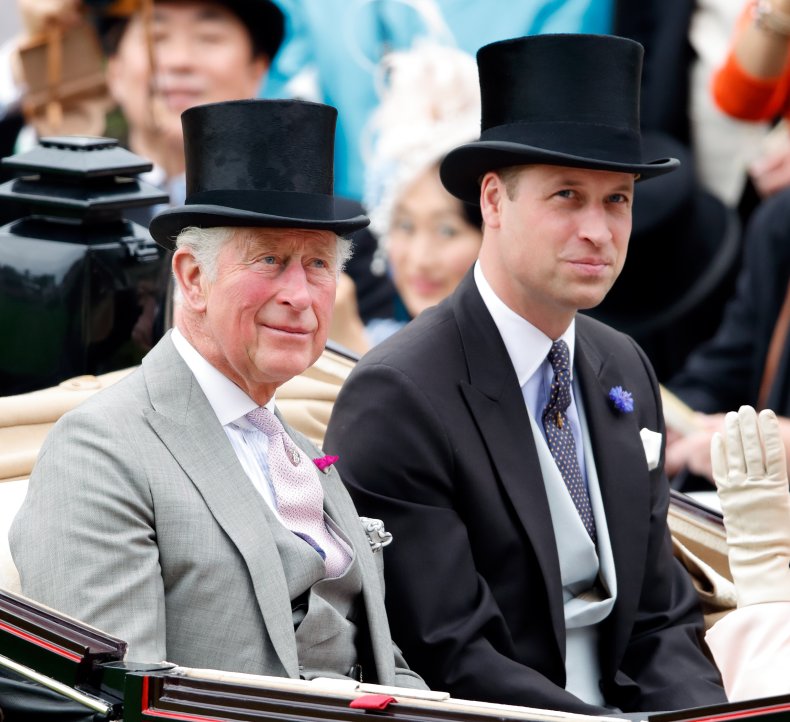 The Young
There is another insight from recent royal polling that could pose an additional concern for Charles—young people may be turning against the monarchy.
Support for the royals remains strong across the U.K. public as a whole but YouGov polling suggests a growing number of 18 to 24-year-olds in Britain would rather have an elected head of state.
Survey data from May put this figure at 41 percent compared to 31 percent who wanted to continue with the Monarchy.
Similar surveys in 2019 showed 46 percent of 18 to 24-year-olds in favor of the monarchy, with 26 percent wanted an elected state head.
The decline came two months after the Oprah Winfrey interview and it may be too early to tell whether this is a persistent trend that young people will maintain as they get older.
However, if Britain's youth become consistently opposed to continuing with the Monarchy then Prince Charles, currently aged 72, may find himself the man tasked with reversing that trend.
Prince Charles as Future King
In December 2019, a palace insider told Newsweek that Prince Charles played a key role in managing tensions with his second son and also his brother, Prince Andrew, accused of raping a 17-year-old Jeffrey Epstein victim.
Our source said of Queen Elizabeth II: "There is a sense that she's lost control within the family, between Andrew's disastrous interview and the ongoing drama with Harry and Meghan.
"The queen has been deeply disappointed by their behavior. As future king, it's been up to Charles to put a stop to the chaos."
However, between Harry, Andrew and discontent among young people, the path ahead for the prince is not straight forward and, not for the first time, his judgment is currently being called into question.
Cash for Honors
Prince Charles and the head of the Prince's Foundation, Michael Fawcett, were reported to the police after allegations the latter offered to help a Saudi donor get a knighthood.
The charity is carrying out its own investigation and Scotland's charity regulator launched a parallel inquiry.
So far Fawcett has stepped back temporarily and two others, including the chairman Douglas Connell, have also quit.
The centerpiece of the allegations is a letter Fawcett sent to an aide to Saudi tycoon Marei Mubarak Mahfouz bin Mahfouz, who The Sunday Times reported had previously donated £1.5 million to the charity.
Published in The Mail on Sunday, the August 2017, letter read: "In light of the ongoing and most recent generosity of His Excellency, Sheikh Marei Mubarak Mahfouz bin Mahfouz I am happy to confirm to you, in confidence, that we are willing and happy to support and contribute to the application for Citizenship.
"I can further confirm that we are willing to make [an] application to increase His Excellency's honor from Honorary CBE to that of KBE in accordance with Her Majesty's Honors Committee.
"Both of these applications will be made in response to the most recent and anticipated support of the Trust and in connection with his ongoing commitment generally within the United Kingdom. I hope this confirmation is sufficient in allowing us to go forward."
A Clarence House statement after the scandal broke read: "The Prince of Wales has no knowledge of the alleged offer of honors or British citizenship on the basis of donation to his charities and fully supports the investigation now underway by The Prince's Foundation."