What the Upcoming COVID-19 Vaccines Mean for the Travel Industry
Each day it seems there are new developments in the world's search for a successful COVID-19 vaccine. In the last two weeks, both Pfizer and Moderna have announced two vaccine contenders that are over 90 percent effective. The Centers for Disease Control and Prevention said Thursday that Americans should keep their Thanksgiving celebrations restricted to those they already live with. Though this time of the year is typically one of the busiest for traveling, AAA predicts at least a 10 percent drop in travel this year—the largest one-year decrease since 2008 amid the Great Recession.
Looking beyond the holiday season, the promise of a new vaccine becoming available in the coming months has provided a possible light at the end of the tunnel for the travel industry. While the CDC continues to advise against non-essential travel, these developments could bring a promise to an industry that has been suffering since the pandemic's start.
From the start of the pandemic in early March, countries began imposing travel restrictions as an attempt to stop the spread of the virua — many of those restrictions held steady through the end of the summer. Destinations such as Ireland and the United Kingdom still hold strict quarantine guidelines for travelers coming in from other high-risk countries. Countries such as New Zealand, which has been able to keep their number of cases low for the duration of the pandemic, is not allowing entry of any foreign nationals. The CDC still imposes a level 3 travel risk on the majority of countries globally.
The initial announcement said that in partnership with BioNTech, Pfizer had developed a COVID-19 vaccine that is 90 percent effective. Now the company is saying upon further analysis the vaccine will be 95 percent effective and that they have yet to observe any serious side effects. Though it will still be a few months until this vaccine could be widely available, the company has said they expect to have 50 million doses ready by the end of the year and up to 1.3 billion in 2021 globally. On Monday, another Moderna emerged as another vaccine hopeful when they announced that their experimental COVID-19 vaccine was 94 percent effective.
How Much Has The Travel Industry Suffered?
This announcement has given hope to many individuals, but also could be a saving grace for some industries that have suffered greatly throughout this pandemic. The travel industry, particularly airlines and cruise lines have been hit hard economically by the virus as many countries maintain strict travel restrictions and travelers remain wary of the health risks. TSA records the daily number of passengers that travel through each of their checkpoints and on November 15, 2020, 978,297 travelers were screened compared to the over 2 million passengers on the same day in 2019.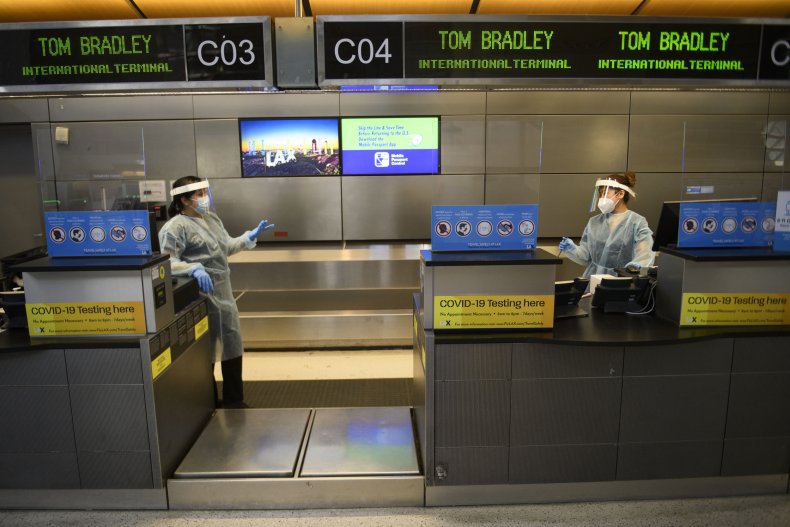 Between January and May, there were 56 percent fewer international tourists according to a report from the United Nations World Tourism Organization (UNWTO). That decrease equaled $320 billion lost globally in exports from international tourism — or money spent by those tourists, as previously reported by Newsweek. This loss was three times more than the deficit that occurred after the 2008 economic crisis.
Some airlines have begun implementing pre-flight rapid testing, which offers an extra layer of reassurance to passengers. United was the first airline to do so, test driving the strategy with passengers flying from San Francisco to Hawaii. The day-of test is costly — $250 on top of airfare, NPR reported. Other airlines and airports have followed suit with similar testing options, ranging in prices.
Could a vaccine help encourage hesitant travelers to book that ticket they have been eyeing for months? While it might still mean a slow few months for airlines as the vaccine completes trials, it gives hope for a more hopeful 2021.
When Will Trends Begin to Shift?
"A vaccine is absolutely vital for the vitality of the travel industry," Scott Keyes, Chief Flight Expert at Scott's Cheap Flights tells Newsweek. "We're more than 8 months into the pandemic and air travel numbers are still down more than 65% compared to 2019. Those numbers simply aren't sustainable for airlines, hotels, cruise lines, and other travel industry players."
If the stock market is at all an indicator that consumers are hopeful for the future of travel, recent numbers are encouraging.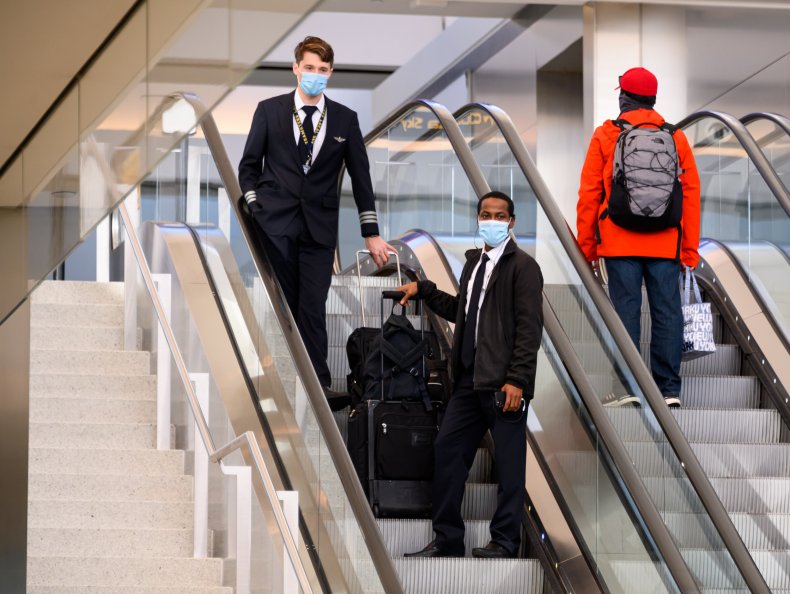 Shares of the travel company, TripAdvisor, jumped 21.67% in the wake of the Pfizer news. Carnival shares went up almost 40% the day of Pfizer's initial announcement — the cruise line's best day as a company since it went public in 1987, CNBC reported.
"Promising vaccine news isn't just a nice-to-have for the travel industry; it's an existential requirement," Keyes tells Newsweek. "What's apparent, though, is how important expectations are for travel. Travel is something we typically arrange months in advance. If people expect to be able to get a vaccine next spring, that lets them make summer 2021 travel plans with confidence."
Dr. Anthony Fauci says that as early as December, Pfizer's vaccine could be made available to vulnerable populations.
While the vaccine developments are a step in the right direction, it is still critical to follow guidelines and practice social distancing especially as cases continue to spike around the country.