Abdel Malik Petitjean: What We Know About Second ISIS-Inspired Priest Attacker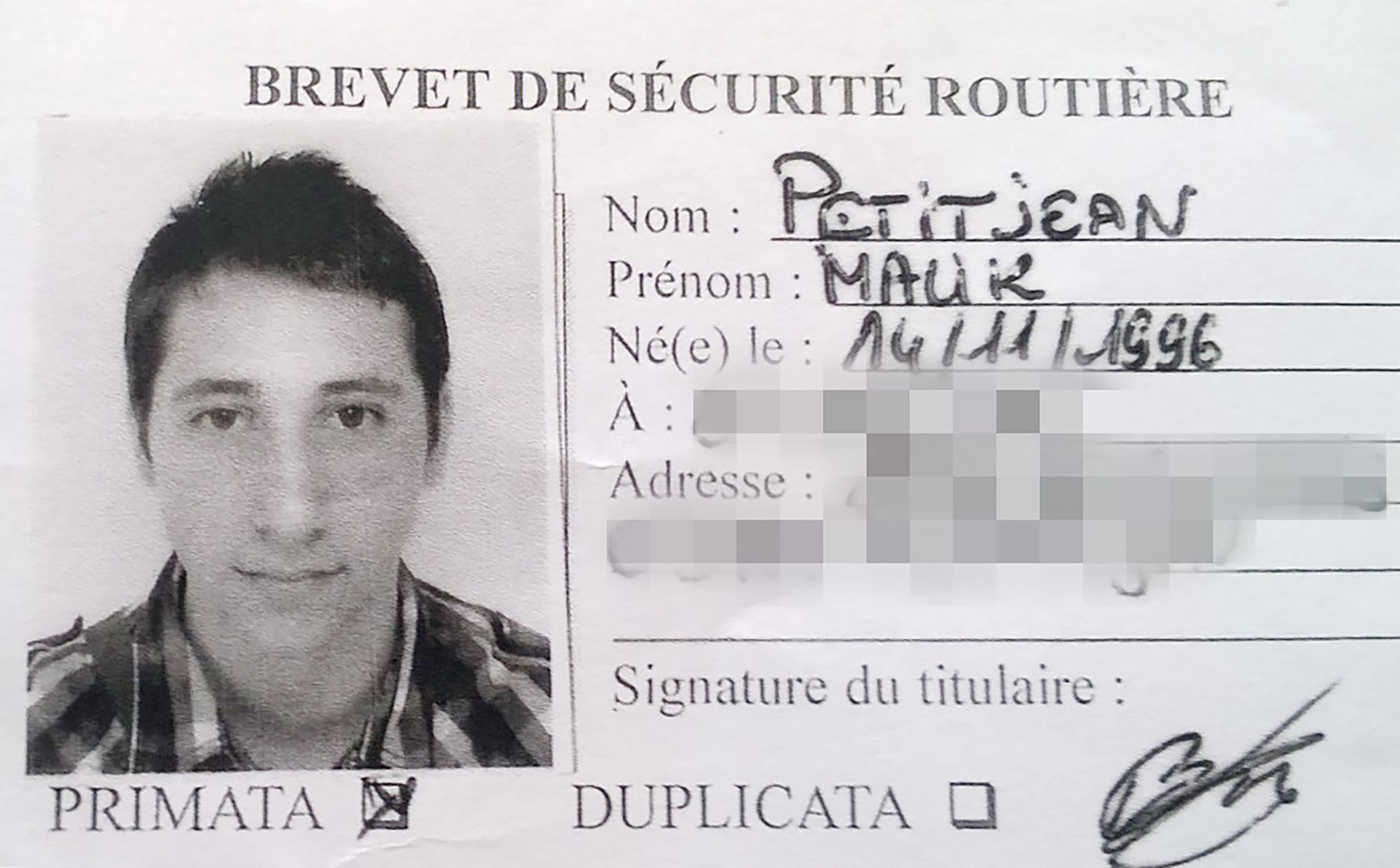 As Father Jacques Hamel led a small gathering for mass on Tuesday, Abdel Malik Petitjean stormed the Église St Étienne in the northern town of Saint-Etienne-du-Rouvray alongside accomplice Adel Kermiche, holding five people hostage before forcing the church's priest to kneel before them. The pair were armed with knives, as well as fake weapons.
One of the pair, it is still unclear who, proceeded to slit Hamel's throat and kill him in his place of worship, filming the incident, according to authorities. The attack also left an elderly worshipper in critical condition. Both attackers had pledged allegiance to the Islamic State militant group (ISIS), stating their motives during the attack and in a video recorded beforehand that was posted by the ISIS Amaq news agency, which called the pair its "soldiers."
Kermiche, a 19-year-old who grew up on an estate in the town, had attempted to enter Syria twice in 2015. Authorities released him from prison in March and he was under surveillance, forced to wear an electronic tag and on probation at the time of the attack. His radicalization was so severe that his family had alerted authorities so as to prevent him attempting to reach Syria.
But what do we know so far about Petitjean?
Petitjean, a 19-year-old French national of Algerian origin born in November 1996, was known to French authorities and they had earmarked him as radicalized and a potential Islamist militant, opening a special file on him as recently as June 29. Security services were searching for him the week prior to the attack, police sources told Reuters, after a foreign intelligence service alerted the French to his plans to conduct an assault.
French intelligence only had an image of Petitjean, with the counter-extremism unit UCLAT sending the photograph to different police units four days earlier on July 22, reading that the man "could be ready to participate in an attack on national territory."
It added that the unidentified person "could already be present in France and act alone or with other individuals. The date, the target and the modus operandi of these actions are for the moment unknown," according to a UCLAT flyer obtained by the Associated Press. But authorities never flagged Petitjean after the image's release and his identity was not known, hampering the search, another source close to the investigation told Reuters Thursday.
Authorities only identified Petitjean after the attack, in which police killed both him and his accomplice, via DNA tests as he was disfigured in the police shooting.
Few details have yet to surface on Petitjean's radicalization, a judicial source told Reuters, but authorities have detained three people close to him who may provide more information about Petitjean's path to committing the attack against France's most popular religion, Catholicism. Petitjean was one of 10,000 people that French authorities have marked as radicalized or on the verge of radicalization.
Those who knew Petitjean, who have spoken so far, have said he showed no signs of becoming radicalized. Djamel Tazghat, head of a local mosque in the southeastern town of Aix-les-Bains where Petitjean lived, told AFP news agency: "I liked him a lot. We never had a problem with him at the mosque. No strange observations, he was always smiling... It's incredible," he said.
"All the believers are shocked because he was known for his kindness, his calm. We never had any sign of radicalisation. What was going on inside his head?"
His mother Yamina, speaking to France's BFM TV, said that Petitjean had never mentioned ISIS, indicating that she had no knowledge of his radicalization, unlike the family of Kermiche. "I know my kid, he is kind. I haven't created a devil. He never talked about ISIS. We are positive people, we talk about good things." she said.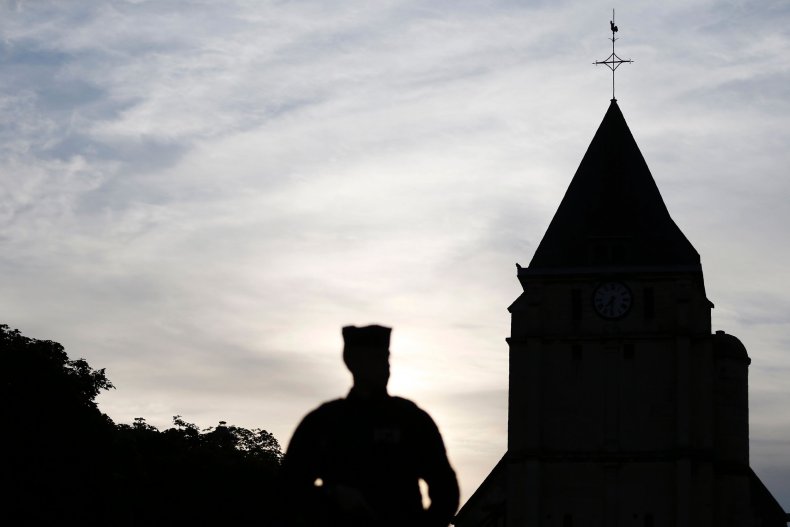 British media outlets reported Thursday that Petitjean had attempted to reach Syria but failed, resulting in his placement on the French watchlist. He had no previous convictions, however, unlike Kermiche. Friends of Kermiche, Petitjean's associate, say that he had transformed from a videogame-loving geek to a young man "brainwashed" by ISIS, saying openly that he supported the radical group. Details of Petitjean's youth and transformation into an ISIS-inspired murderer are yet to surface.
French publication The Obs said that Petitjean, who reportedly used the nom de guerre Abu Omar, was from the town of Saint-Dié-des-Vosges in northeastern France, more than 600 kilometers from where the attack took place and he had finished school with no issues.
He moved to the southeastern town of Aix-les-Bains where his mother lives. It is unclear how he met Kermiche but he had told his family he was leaving their home on Monday to see a cousin in the northeastern city of Nancy, before he appeared in Saint-Etienne-du-Rouvray to carry out the attack. His mother told AFP that his last text message read: "Don't worry, everything is fine...I love you."
Days later, Petitjean would appear in an ISIS video released by Amaq after the attack but recorded before, posing with an ISIS sign and holding hands with Kermiche while both declared their support for Baghdadi's radical Islamist group.
That the French security services had prior knowledge of Petitjean's radicalized view of the world, and potential plans to carry out an attack in the country, shows the scale of the intelligence failure in preventing the murder of Hamel, says Dr. Alan Mendoza, executive director of London-based think-tank The Henry Jackson Society.
"Unfortunately, this incident highlights how intelligence failures can make all the difference in whether terrorists succeed or fail in their murderous intentions. Had proper monitoring and intelligence analysis taken place, neither of the two culprits would have been able to conduct their attack. It is important that we learn lessons from this."