Wheel of Fortune is reportedly getting a new spin-off and it will be for a younger audience.
Sony Pictures Television—Kids (formerly known as Silvergate Media) revealed it had plans to reboot a number of classic sitcoms for television.
The news was published by The Hollywood Reporter which also reported that SPT planned to recreate popular game shows but aimed at children.
"There's such a vast history at Sony Pictures Television with properties that we could play around with and reinvent, introducing a whole new generation of kids to them," Joe D'Ambrosia, executive VP and general manager of SPT—Kids, told the media outlet.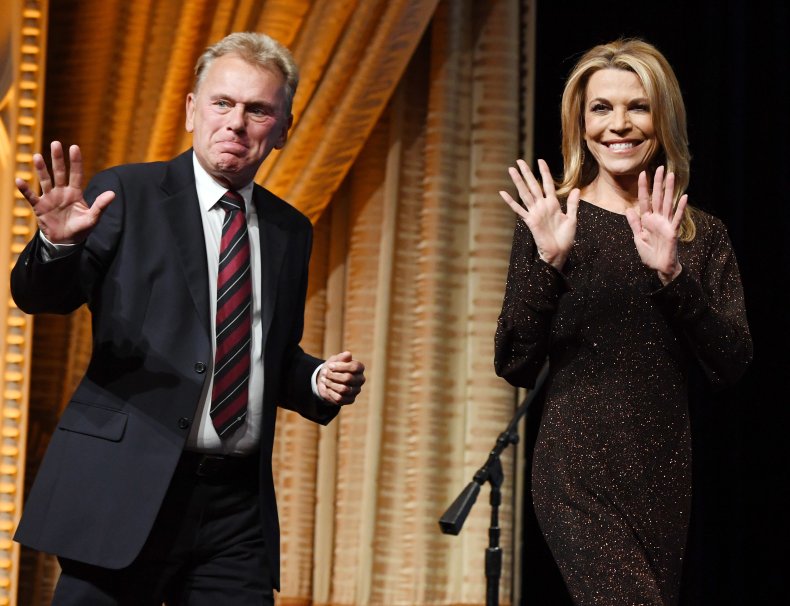 According to the report, the children's version of Wheel Of Fortune will be different to the adult's game and will include physical and comedic challenges which will help players to earn letters or buy vowels.
"Our mission is straightforward and clear," D'Ambrosia explained. "We'd like to be known as a premier content creator for kids who build new global franchises for Sony, like the SPT scripted team has done with Cobra Kai, the game show division has accomplished with Jeopardy! and the international team with The Crown, but in the kids' space."
Newsweek has asked SPT for comment by email.
SPT—Kids also revealed it planned to make a kids' version of business development reality show, Shark Tank, and animated versions of 1960s sitcoms, Bewitched and The Partridge Family.
Fans of the game show spoke about how they remembered it was not the first time Wheel of Fortune had tried its hand at a kids' version.
"Correction on your Kids' Wheel of Fortune article: There was in fact a kids' version of WOF before. It was called "Wheel 2000" and it aired on CBS on Saturday mornings in 1997 and 98. Some episodes are on YouTube," tweeted one person.
Another added: "As a child of the 90s I remember another time they tried to make a kid version of Wheel of Fortune."
A children's version of the game show was not the only update for a Wheel of Fortune spin-off, as network ABC revealed that fans could expect a new celebrity version of the series.
A one-off episode in May saw a Jeopardy! and Wheel of Fortune crossover as the third season of Celebrity Wheel of Fortune came to an end.
"We will be back for Season 4," ABC confirmed on Tuesday, May 16, but did not reveal what date the new series would air. "More celebrities, more spins, and more money for charity will be coming in a new season," the announcement added.
Celebrity Wheel of Fortune sees three celebrities play for their chosen charities and the show offers a maximum prize of $1 million for the top-earning celebrity.
Some of the celebrities to previously take part in Celebrity Wheel of Fortune include Tony Hawk, Teri Hatcher, Joel McHale, Andy Richter, Melissa Joan Hart, Nikki Glaser, Jack Black and RuPaul Charles.