When Will Episodes of 'She-Hulk: Attorney at Law' Be Released on Disney+?
The Marvel Cinematic Universe (MCU) is about to introduce the world to another superhero: Jennifer Walters, also known as She-Hulk.
Cousin to Bruce Banner, Jennifer (Tatiana Maslany) finds herself joining the family business, so to speak, when she also develops Hulk-like powers in the new Disney+ series, She-Hulk: Attorney at Law.
Here is everything you need to know about the show and when it will be released.
When Will Episodes of 'She-Hulk: Attorney at Law' Be Released on Disney+?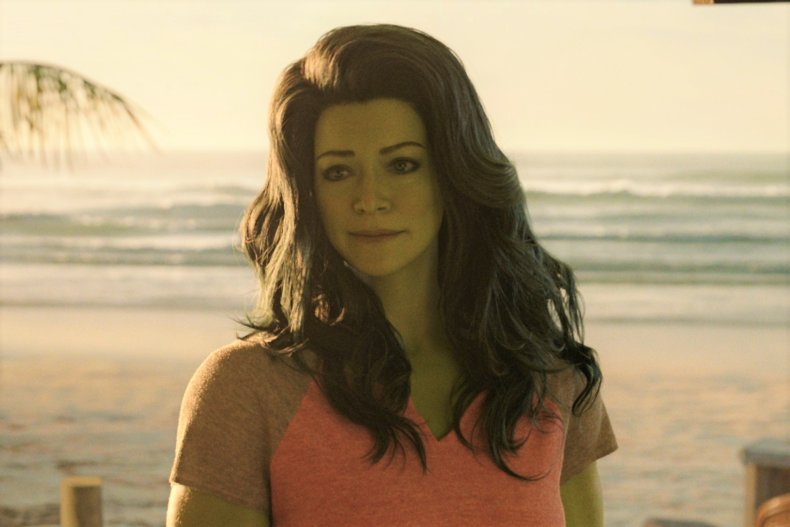 She-Hulk: Attorney at Law was originally set to be released on Disney+ on Wednesday, August 17, however, this date has been changed.
On August 3, Disney+ announced that the new Marvel show would instead premiere on Thursday, August 18, and new episodes would be released every Thursday thereafter.
In a tweet announcing the news, Disney+ said: "Marvel Studios' #SheHulk: Attorney at Law, a nine-episode Original series, has a new premiere date of August 18 with episodes every THURSDAY on @DisneyPlus!"
She-Hulk: Attorney at Law follows Jennifer as she comes into her own as a Hulk, with her cousin Bruce (Mark Ruffalo) on hand to help her with her training. But she is also determined that having superpowers won't stop her from doing her day job.
The show was created by Jessica Gao and written by her and Kat Coiro, and it will have a total of nine episodes. Given the show airs weekly, new episodes will be released on Disney's streaming platform weekly until Thursday, October 13.
Unlike other shows in the MCU, She-Hulk: Attorney at Law is a sitcom, which explores more than just Jennifer's first experiences as a superhero.
Gao confirmed this in an interview with SFX Magazine, saying of Jennifer: "She's this highly educated woman whose life gets completely thrown off track. I really wanted her to have a well-rounded life, I didn't want to just have a show that was talking about superhero stuff only. She's a person first and then she had superpowers dumped on top of her. But there's still a person under there who still has to live a life. Really, that is the crux of the show: this person that's underneath all of that."
At the San Diego Comic Con 2022, Marvel Studios president Kevin Feige confirmed that the show is part of the final stages of Phase 4 of the MCU, and it will also be the last series in this section of the franchise.
Phase 4 will end with the release of a Halloween special, a Guardians of the Galaxy Christmas special, and Black Panther: Wakanda Forever.
She-Hulk: Attorney at Law will premiere on Disney+ on Thursday, August 18.