Where Putin, Zelensky Are Open to Compromise on Deal to End War
Delegates from Ukraine and Russia are meeting in Istanbul, Turkey, this week to discuss negotiations and the possibility of a cease-fire agreement to end the ongoing war.
The talks, which began on Tuesday, come after more than a month of fighting in Ukraine. Since February 24, the war has resulted in devastating destruction to cities, displaced millions of Ukrainians, and killed over 1,100 civilians and tens of thousands of soldiers.
Leaders from both nations have so far been unable to compromise on key demands. However, recent messaging has shown that there may soon be more of a willingness to reach an agreement.
Turkey's foreign minister, Mevlut Cavusoglu, said after Tuesday's talks that both countries are ready to meet to "give the latest shape to the common understanding," while adding that "this war that caused thousands of people to die and millions of others to be displaced should stop," according to The New York Times.
As the crucial peace talks continue into Wednesday, here are some ways Ukrainian President Volodymyr Zelensky and Russian President Vladimir Putin have indicated they would compromise on:
Donbas
Donbas is a heavily disputed area in eastern Ukraine that contains Luhansk and Donetsk, two breakaway regions that are controlled by Russian-backed separatists. One of Russia's demands to end the war – and part of its justification for the invasion – has been to liberate Donbas.
Earlier this week, Zelensky indicated that Ukraine would be willing to compromise on the "complex" status of Donbas, and said that he would not attempt to take back the entire region, according to the Associated Press. The Ukrainian president added that he is open to reaching an agreement on the issue in order to secure peace "without delay." However, he has previously said that concessions on Donbas must be put to a referendum for Ukrainian voters after Russia withdraws troops from the country. Russia, in turn, wants those agreements to be automatically guaranteed in a deal.
Though Zelensky indicated his willingness to compromise, he continued to stress that it is a priority for Ukraine to maintain its "territorial identity" and warned against any negotiations that could further divide the country.
Crimea
During Tuesday's talks, Ukrainian officials for the first time outlined a plan to negotiate the status of Crimea over a 15-year period. Crimea, which lies on a peninsula stretching out from the south of Ukraine between the Black Sea and Russia, was annexed by Russian forces in 2014.
Crimea has a Russian-speaking majority and its residents overwhelmingly voted to join Russia in 2014, a vote that was deemed illegal by both Ukraine and the West. Russia has stated that one of its demands to end the current war is for Ukraine to recognize Crimea as its own territory, and the 15-year-plan may pave the way for that process.
Ukraine Declaring Neutral Status
Another Russian demand to end the war is for Ukraine to adopt a neutral status, meaning that it would not be permitted to join NATO or any other military alliance. Zelensky has already stated that he accepts the fact that Ukraine will not join NATO. But earlier this week, he went even further in saying that the country is "ready" to pledge neutrality.
"Security guarantees and neutrality, non-nuclear status of our state. We are ready to go for it," he said in a video address to Russian journalists on Sunday, Reuters reported.
However, Zelensky and other Ukrainian leaders have noted that Ukraine would instead seek security guarantees in different ways. For instance, Poland, Israel, Turkey and Canada could be among a list of potential security guarantors for Ukraine, Newsweek noted.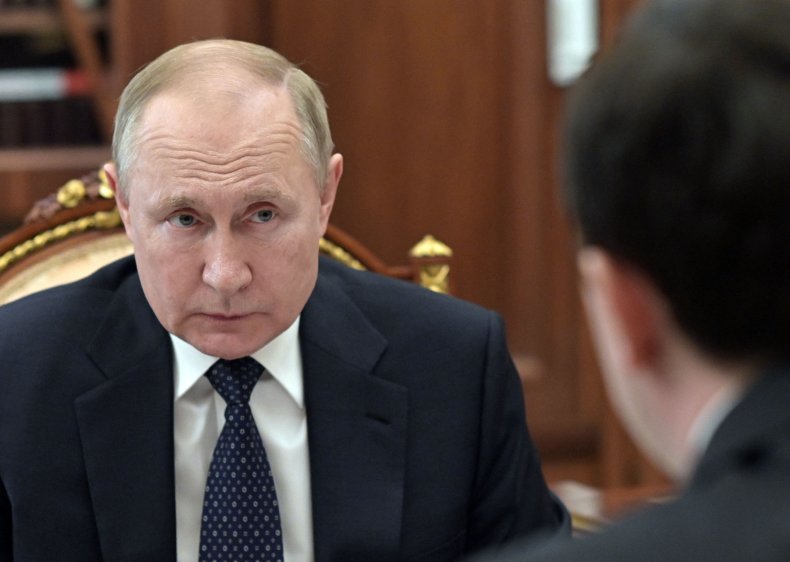 The Bigger Picture
Tuesday's meeting in Turkey began to show the first signs of progress between the two nations. Russia's foreign defense ministry also announced Tuesday that it would scale down military operations near Kyiv and northern Ukraine in order to "increase mutual trust and create the necessary conditions for further negotiations."
Negotiators also said a potential face-to-face meeting between Putin and Zelensky could soon occur – a move that Ukraine has been pushing for since the start of the war.