Where Is Savannah Guthrie? 'Today' Host Exits Show Amid Hoda Kotb Absence
Today viewers experienced another unexpected absence on Tuesday. Savannah Guthrie suddenly stepped away from her hosting duties—as Hoda Kotb remains off the show for reasons that have yet to be disclosed.
Broadcast journalist Guthrie, 51, co-hosted about half-an-hour of the NBC morning program alongside Sheinelle Jones before abruptly disappearing from the live broadcast. Jones was sitting in beside Guthrie in place of the absent Kotb.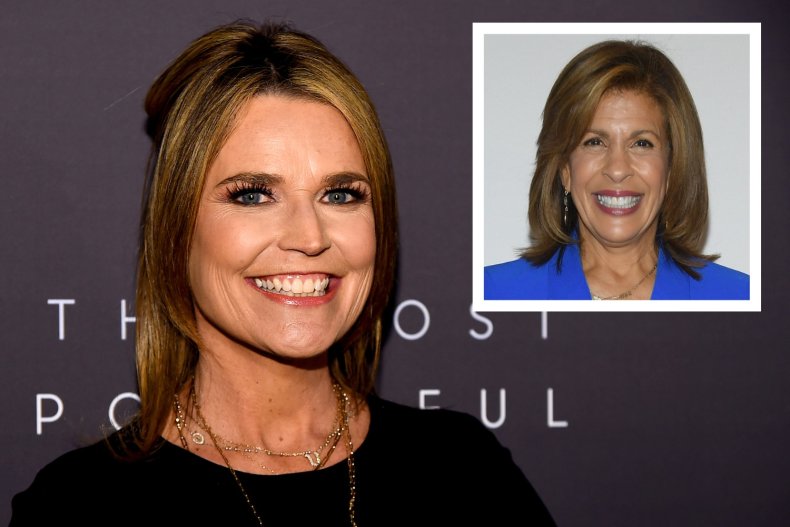 Following Guthrie's departure, Al Roker joined the desk for a short time before Willie Geist, who is typically onscreen during the show's third hour, filled in.
Flanked by Roker and Carson Daly, Today's third-hour co-host Jones gave viewers an update on Guthrie as the show's 8 a.m. hour came to an end.
"It has been an interesting morning for us. As we said, Savannah left early. She wasn't feeling great, so she took a COVID test," Jones explained. "It came back positive.
"So, of course, as soon as we found out, she rushed home to rest up," Jones added. "So Savannah, we love you, wishing you a speedy recovery."
Per Today, Guthrie stepped away from her camera-facing duties at around 7:30 a.m. ET after testing positive. The outlet reports that she is vaccinated against the virus and has received a booster shot.
Back in May 2022, Guthrie was also out of the show's New York City studios after testing positive for coronavirus a second time.
Posting a photo of the test result on Instagram, she wrote, in part: "So this happened—again! Covid +, air filter on 'turbo' and it will be an isolating Mother's Day for this mama!!! I feel fine, just slight cold so far. Thankful to be vaccinated!"
Meanwhile, Kotb shared a cryptic post on her Instagram account on Monday. Her ongoing unexplained absence from Today and Today With Hoda & Jenna has sparked continued concern among fans.
The Egyptian-American broadcaster, 58, was last seen on screens during the February 20 Presidents Day broadcast of Today With Hoda & Jenna. However, that holiday episode was shot on February 17—the same day as her last live appearance.
While Kotb also hasn't addressed her absence directly, she has been sharing a series of cryptic posts on Instagram. Last week, Kotb's account posted a message that read, "Here's to blue skies," with an illustration showing dark clouds moving on.
In Kotb's absence, a host of personalities under NBC's Today banner have been filling in on her behalf. Today's third-hour co-host Craig Melvin and former World News Tonight anchor Tom Llamas joined Guthrie on the main show. Meanwhile, the fourth hour has seen Geist and Jones host alongside Jenna Bush Hager.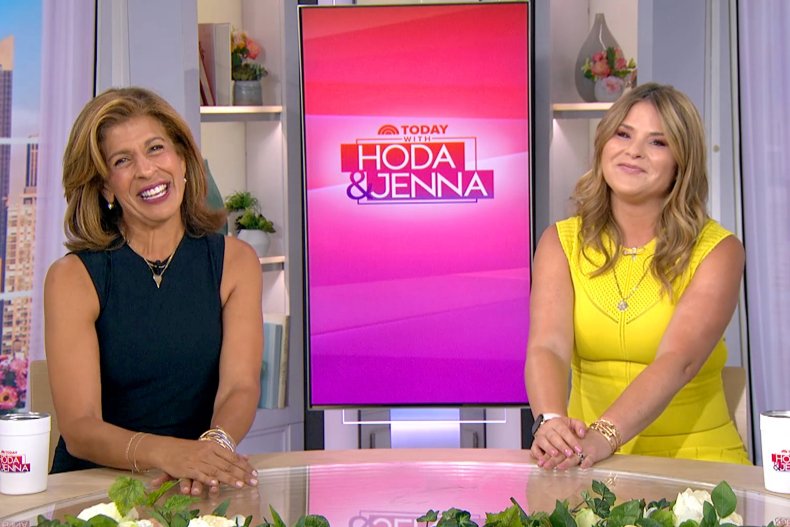 While she hasn't been seen on TV, Kotb also hasn't been heard on her Today channel podcast Making Space; new episodes are usually released at 4 a.m. each Monday. The most-recent episode was released on February 20.
During their respective third and fourth hours of Today, neither Guthrie nor Bush Hagar said why Kotb has been absent from her role. The pair simply said that she's "out," or introduced the temporary co-hosts as being "in" for the star that day.
Kotb's Instagram posts have sparked an outpouring of concern from fans, one of whom wrote: "Today show just isn't the same without you! I hope you're ok, but boy if they are letting you go.. people are going to drop like [flies] watching Today. We Love Hoda!"
"Ok. Seriously...what is going on with you?" commented another. "I know you have a right to privacy, but your truest fans have noticed your absence and these posts...worried about you."
"Hoda, we are really worried about you," another fan wrote. "Take all the time you need, but I know I collectively speak for everyone when I say we pray you and yours are ok! We miss you!"
Newsweek has reached out to representatives of Kotb and Today for comment.