The White House said Monday it disagrees with Democratic Senator Chris Coons' assessment that U.S. officials need to discuss the possibility that American troops may eventually be needed in the Russia-Ukraine war.
"Senator Coons is a close friend of the president's and the administration, and we just respectfully disagree with his proposal," press secretary Jen Psaki told reporters at the daily press briefing. "The president has no plans to send troops to fight a war with Russia. He doesn't think that's in our national security interests."
President Joe Biden has repeatedly ruled out sending troops to fight on the ground in Ukraine while working with Western allies to impose economic sanctions on Russia's major banks, oligarchs and Vladimir Putin himself over the invasion of Ukraine. The conflict, which has entered its eighth week, has united much of the international community against Moscow as Putin has been accused of carrying out war crimes against Ukraine.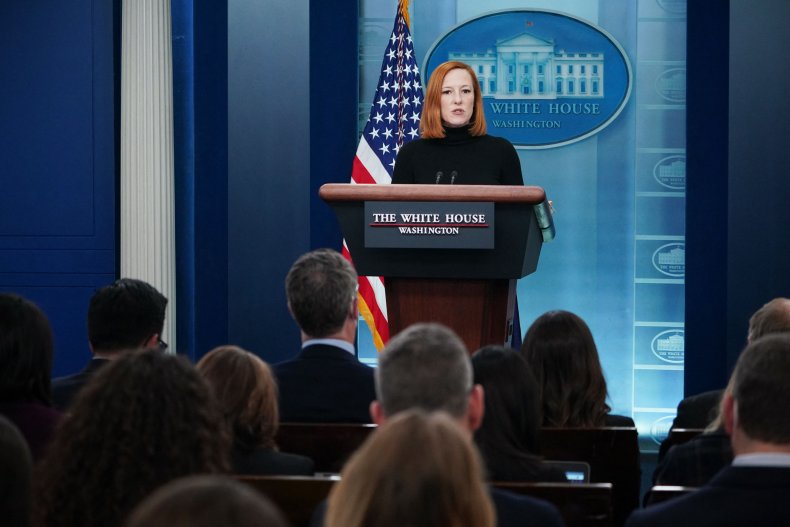 Coons said direct U.S. intervention may be necessary if the Russian leader goes too far, telling a crowd at the University of Michigan that Putin "will only stop when we stop him."
"We are in a very dangerous moment where it is important that on a bipartisan and measured way we in Congress and the administration come to a common position about when we are willing to go the next step and to send not just arms but troops to the aid in defense of Ukraine," Coons said. "If the answer is never, then we are inviting another level of escalation in brutality by Putin."
Coons also said that he is concerned that Ukraine will "turn into Syria," a war-torn nation that has been involved in conflict for more than a decade.
Biden last week called the conflict a "genocide" for the first time, telling reporters it's "become clearer and clearer that Putin is just trying to wipe out the idea of even being—being able to be Ukrainian."
Ukrainian President Volodymyr Zelensky praised Biden after he called the Russia attacks "genocide." Zelensky described the U.S. president as a "true leader" and emphasized the importance of "calling things by their names."
The president announced last week an additional round of aid to Ukraine. The $800 million in the latest round of aid will include weapons, ammunition and other security assistance to Ukraine, according to the White House.
Psaki told reporters Monday that the strategic focus of the U.S. remains providing security and economic assistance to Ukraine.
"This is strengthening their hand at the negotiating table," Psaki said.
Newsweek has reached out to Coons' office for comment.