A federal jury in Virginia on Thursday found El Shafee Elsheikh, 33, who had been accused of participating in an Islamic State group whose actions led to the deaths of several hostages including journalist James Foley, guilty on eight charges.
Elsheikh was convicted for his involvement in a group known as "The Beatles" because of their British accents. According to the BBC, the members of the group include Elsheikh, as well as Aine Davis, Alexanda Kotey, and Mohammed Emwazi— all four grew up in West London and volunteered to join the Islamic State.
Emwazi, who was known as "Jihadi John," and featured killing Western hostages in Islamic State propaganda videos, was killed by an airstrike in 2015.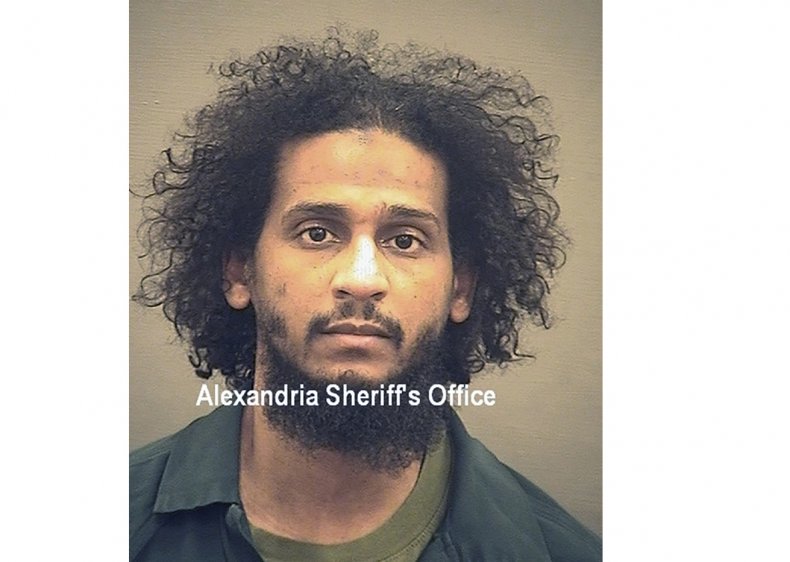 Davis was convicted of charges in Turkey in 2017, and last year in Virginia, Kotey pleaded guilty to eight charges, admitting involvement in the deaths of hostages including Foley, journalist Steven Sotloff, and aid workers Kayla Mueller and Peter Kassig, the BBC reported.
On Thursday, Elsheikh was convicted of eight charges including those that accused him of involvement in the deaths of Foley, Sotloff, Mueller and Kassig. CBS noted that Elsheikh was not accused of directly killing hostages, but kidnapping and torturing them. His charges include hostage-taking resulting in death and murder conspiracy, and he could face life in prison.
According to the BBC, during his trial, attorneys for Elsheikh argued that he wasn't part of "The Beatles" and was instead "a simple Isis fighter."
Mike Haines, the brother of David Haines, a British aid worker that "The Beatles" were accused of killing in 2014, spoke with the news outlet after the jury delivered its verdict.
"This unanimous judgment is a triumph for society over ills like terrorism and helps differentiate us from the hateful, divisive ideologies that fuel these individuals," Haines said.
"It must also act as a warning to anyone else seduced by the false glamour of extremism."
Newsweek has reached out to the U.S. Attorney's Office for comment.
As Newsweek previously reported, Elsheikh will not face the death penalty. A U.K. court previously blocked the sharing of intelligence with the U.S. unless there were assurances that the death penalty would not be used against Elsheikh and Kotey.
In 2020, then-U.S. Attorney General Bill Barr assured the U.K. that the U.S. would not seek the death penalty in the cases.
"I know that the United Kingdom shares our determination that there should be a full investigation and a criminal prosecution of Kotey and Elsheikh," Barr wrote in a letter to U.K. Home Secretary Priti Patel.
"These men are alleged to be members of the terrorist group the Islamic State of Iraq and al-Sham and to have been involved in kidnappings, murders, and other violent crimes against the citizens of our two countries, as well as the citizens of other countries," he added.