Who Is Harry Harris? Pompeo Wants Admiral As Ambassador to South Korea Instead of Australia: Report
Navy Admiral Harry Harris, commander of U.S. Pacific Command, could become the next ambassador to South Korea. That's if CIA director Mike Pompeo, tapped for the role of Secretary of State, has his way.
The news, first reported by The Washington Post columnist Josh Rogin citing several unidentified White House sources, came as Harris was in Washington to attend a Senate committee hearing on his nomination as ambassador to Australia—President Donald Trump's original plan. That hearing has since been postponed.
"At the request of the administration, the hearing has been postponed until early May," said Micah Johnson, a spokesperson for Senate Foreign Relations Chairman Bob Corker, as quoted by CNN.
Australian foreign minister Julie Bishop confirmed that Harris is no longer expected in Canberra. "While we would have welcomed Admiral Harris as ambassador here in Australia, we understand there are significant challenges for the United States on the Korean peninsula," she told reporters after a service to commemorate ANZAC Day in Sydney, as quoted by Reuters.
"Any announcement of a nomination for the post of U.S. ambassador to the Republic of Korea would come from the White House. We have no information on such an appointment at this time," a spokesperson for the U.S. embassy in Seoul told Newsweek.
The role of ambassador to South Korea has been vacant for nearly a year and a half—similarly to that of ambassador to Australia—with Charge d'Affaires Marc Knapper leading the embassy in the meantime.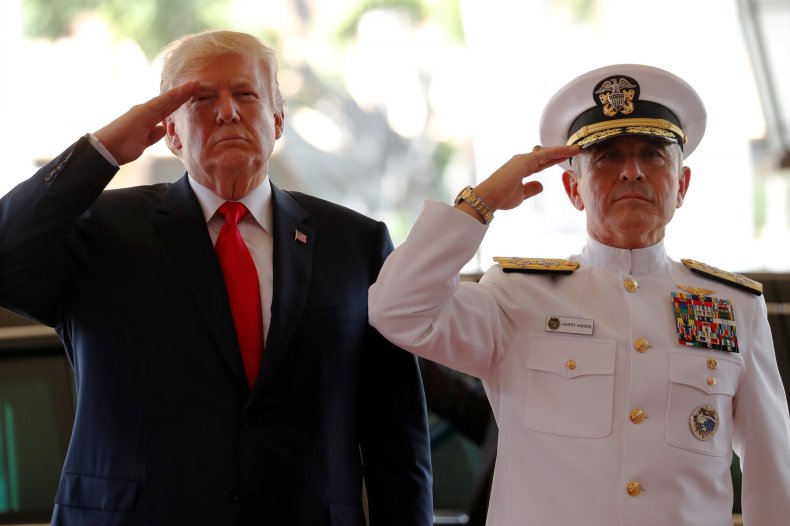 The White House began vetting former National Security Council official Victor Cha for the role in Seoul, but he was dropped for reasons that remain unclear. They may be related to his objection to a pre-emptive strike on North Korea, as Cha seemed to suggest in an opinion piece for the Post in January.
Pompeo's urgency at filling the ambassador position in Seoul is dictated by the rapid diplomatic developments sweeping the Korean peninsula, from the inter-Korean summit scheduled for Friday to the proposed meeting between North Korean leader Kim Jong Un and Trump.
On the subject of North Korea, Harris expressed caution in falling for the country's so-called "charm offensive," indicating Kim's regime as the most immediate threat to both the U.S. and South Korea during a House Armed Services Committee hearing in February dedicated to security issues in the Indo-Pacific region.
According to Harris, Kim's desire is to reunite the peninsula under a single communist system. "He's on a path to achieve what he feels is his natural place," he said. He championed the strengthening of the U.S. missile defense system as well as economic and diplomatic pressure to "bring Kim Jong Un to his senses, not his knees."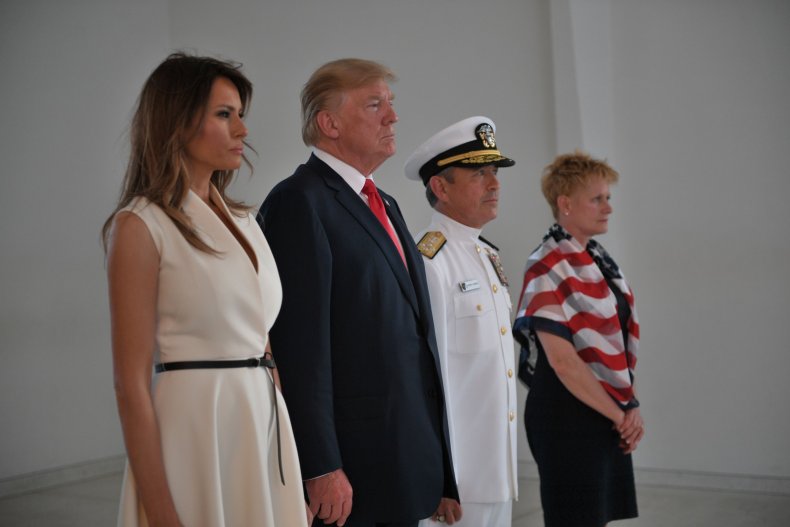 Born in Japan from a Japanese mother and an American father who also served in the Navy as an officer, Harris became the first Asian-American to reach a four-star rank in the Navy in 2013 and the first to head the Pacific Command in 2015.
Trump tapped him for the position of ambassador to Canberra in February. The reported change surprised Australian commentators, some of whom took the decision as undermining Australia's position as a U.S. ally.
"Australia, from President Trump's perspective, is a second-class ally," former Australian Prime Minister Kevin Rudd told the Australian Broadcasting Corporation (ABC).
"Pulling Harry Harris from the ambassador to Australia job just hours before his hearing is a sign of administration dysfunction in foreign policy and urgency of North Korea. It's not meant as a slight on Australia, but many here will still be galled by the news," Ashley Townshend, foreign policy and defense director at the United States Studies Centre at the University of Sydney, tweeted on Wednesday.
Bishop dispelled the idea that her country took offense. "We of course have a very strong and deep relationship with the United States and I am sure they will choose a very appropriate ambassador to take his place in due course," she said.