Who is Ramzan Kadyrov? Man Who Told Elon Musk to 'Pump Up' for Putin Fight
The head of the Chechen Republic, Ramzan Kadyrov, has posted some stern words for Elon, or "Elona", Musk online after the Tesla CEO had challenged Vladimir Putin to a fight.
Musk posted a challenge to Putin and the Kremlin on Monday for a "single combat" with the winner getting Ukraine, which caused a huge reaction online.
One of the many people to reply to Musk was the controversial Chechen politician Kadyrov, who sent Musk a warning on Telegram. He called him Elona and told him he needs to "pump up" in order to fight Putin.
Musk reposted the Telegram message and the English translation, and thanked him for the offer, and even changed his display name on Twitter to Elona Musk.
Who is Ramzan Kadyrov?
Ramzan Kadyrov is the current leader of the Chechen Republic, based in the region of Chechnya, in southwestern Russia. Born October 5, 1976, Kadyrov followed in his father's footsteps as Akhmad Kadyrov was also the head of the Chechen Republic until his assassination in 2004.
Chechnya suffered through two Chechen War in the 1990s and 2000s as the Russian Federation sought to take control of the independent republic.
In 2000, Akhmad and Ramzan Kadyrov switched sides from the Chechen independence movement and offered their services to the Russian government.
Akhmad was installed as the President of the Chechen Republic in 2003 but was killed on May 9, 2004 by a bomb blast during a World War II memorial victory parade.
After Kadyrov turned 30 years old, he was installed as the current Chechen President in 2007, and has now been in the post for over 15 years.
Kadyrov has faced multiple accusations of human rights abuses during his time in power in the region, and he has been a staunch supporter of Vladimir Putin during his time in office.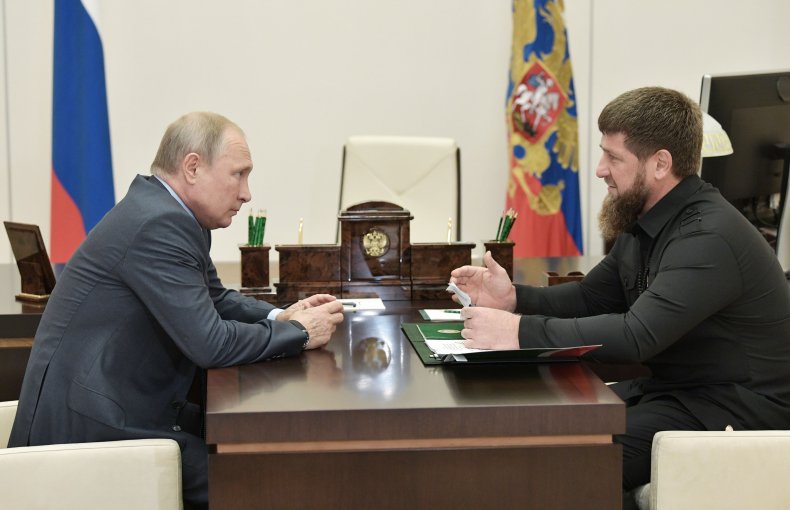 Feud with John Oliver
Kadyrov's war of words with Musk isn't the first exchange with a celebrity. In 2016, the Last Week Tonight host John Oliver entered into a back and forth with Kadyrov on Instagram.
Kaydrov had posted an image on social media asking for help in finding his cat, which led Oliver to include a segment in his show highlighting Kadyrov and his habit of wearing T-shirts featuring Putin's face.
The two men exchanged messages on Instagram ending with Kadyrov writing, "I am tired of jokes. I want to care for cats in Chechnya. By the way, Putin is our leader."
Kadyrov Family Life
Kadyrov has twelve children, six sons and six daughters, with his wife Medni Musaevna Kadyrova.
The family have other ventures outside of politics with Medni releasing her own fashion line called Firdaws in Dubai, while one of their daughters, Aishat, released her own fashion collection and took over Firdaws in 2017.
In 2021, the Organized Crime and Corruption Reporting Project found that Kadyrov has a second wife named Fatima Khazuyeva who has properties worth millions.
The report found that Kadyrov first saw his second wife perform in a 2006 beauty pageant when she was 14 years old. The same report suggested he had a third wife, local singer and dancer, Aminat Akhmadova.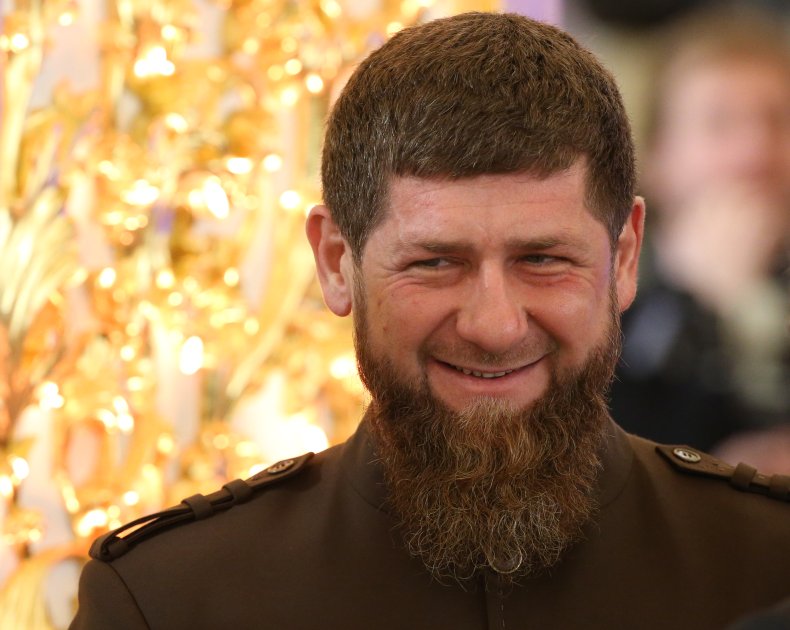 Stance on Ukraine
Kadyrov has been a supporter of Russia's invasion of Ukraine and has been posting videos voicing his support on Telegram.
According to The Guardian, Kadyrov claimed to be in Ukraine in some of the videos he posted, and he called on Ukrainian forces to surrender or they "will be finished."
In his online exchange with Elon Musk, he suggested the businessman should train for his fight with Putin by going to one of three training centers in the Chechen Republic.