Who Won 'Jeopardy!' Last Night? June 15 Champion Revealed
Jeopardy! fans settled in for something of a fresh start during Wednesday night's installment of the show after six-time champ Eric Ahasic's run came to an end.
Having achieved the feat of defeating Ahasic, a meteorologist from Minneapolis, on Tuesday's episode of the popular syndicated quiz show, attorney Megan Wachspress returned the following day to defend her newly acquired title.
With a one-day winning total of $17,201, Wachspress, who is based in Berkeley, California, faced off against Gregory Scruggs, a journalist from Seattle, and Peggy Gibbons, a legal editor from Toronto.
After taking down the latest person to qualify for the upcoming Jeopardy! Tournament of Champions, all eyes were on Wachspress to see if she could pull off another victory through her general knowledge prowess.
Wachspress proved to be a dominating force throughout the game, going into "Final Jeopardy" with $11,600, compared to Gibbons' haul of $5,400, and Scruggs' $1,000.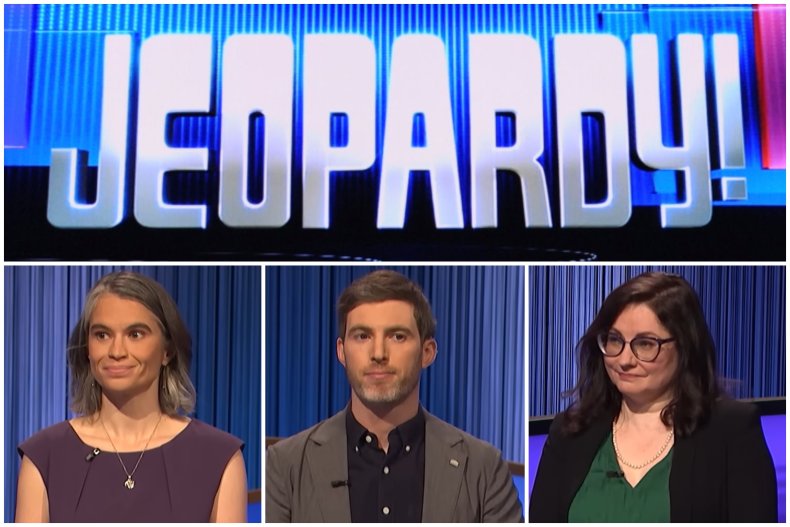 What Was the 'Final Jeopardy' Clue?
Current Jeopardy! host Mayim Bialik revealed that the category in the final round was 'Brands,' with the clue being: "Babe Didrikson Zaharias, Evan Strong & Roy Campanella broke barriers representing this brand."
After the contestants wrote out their answers, Bialik first went to Scruggs, who incorrectly responded to the clue: "What is Louisville Slugger?"
Having wagered $998 of his $1,000, he was left with just $2.
Next up was Gibbons, who also hit a stumbling block with her erroneous response: "What is Adidas?"
Her fall at the final hurdle cost her the $1,000 she wagered, bringing her total down to $4,400.
Last but not least was Wachspress, whose response, "What is Wheaties?", proved to be correct.
However, she took a decidedly prudent approach, wagering $0 of her $11,600, thus bringing her two-day total up to $28,801.
Wachspress' Jeopardy! debut came after another contestant became the center of attention for all the wrong reasons on Monday, when he mistook Michael Caine for Mick Jagger.
For one particular moment in the game, contender Mazin Omer's guess to a clue left viewers both baffled and amused.
After a clue in the 'Knight After Knight' category was requested, Bialik read out the following: "To honor his father, this star here was knighted in his birth name, so he's Sir Maurice Micklewhite."
In support of the clue, an image of Oscar-winning actor Caine on the day he received his knighthood back in 2000 was flashed up on the screen.
Omer, a student from Ohio, buzzed in and incorrectly guessed: "Who is Mick Jagger?"
Fellow contestant Lisa Hernson, a banking director from New York, quickly buzzed in and correctly responded that the clue was referring to Caine.
Like Caine, Rolling Stones rocker Jagger has also been knighted, receiving his royal honor back in 2003.
While Omer's error could have been chalked up to nerves or even age, Jeopardy! viewers soon took to Twitter in droves to express their disbelief at his response.
Meanwhile, Wachspress will be seen returning to Jeopardy! to vie for her third consecutive win on Thursday.