Who's Attacking Syria? U.S., Turkey and Israel Have Shot Down Assad's Warplanes
Israeli anti-air defenses have shot down a Syrian warplane that allegedly flew over the Israeli-occupied Golan Heights Tuesday, making it only the latest instance in which international opponents of Syrian President Bashar al-Assad have downed manned aircraft fighting on his behalf.
Amid reports of sirens going off across the Golan Heights—which Israel seized from Syria in 1967 without international recognition—the Israeli Defense Forces (IDF) announced they had launched MIM-104 Patriot surface-to-air missiles at a Syrian Sukhoi fighter jet that flew about a mile into the occupied region. The Syrian warplane appeared to be serving a government campaign to defeat an Islamic State militant group (ISIS) affiliate operating near the Israel-administered demilitarized zone that has separated the two countries since a 1974 truce.
"Since this morning, there has been an increase in the internal fighting in Syria and the Syrian Air Force's activity. The IDF is on high alert and will continue to operate against the violation of the 1974 Separation of Forces Agreement," the IDF spokesperson wrote on Twitter, with a press release later adding that the Israeli military "issued warnings and messages through different channels, in various languages, numerous times over the day to avoid any misunderstandings or any violations of Israeli airspace."
In a statement, the Syrian Ministry of Defense accused its foe of helping ISIS militants, saying "the Israeli enemy confirms its adoption of armed terrorist groups and targets one of our warplanes, which was bombarding their gatherings in the Sidon area on the outskirts of Wadi Yarmouk in Syrian airspace."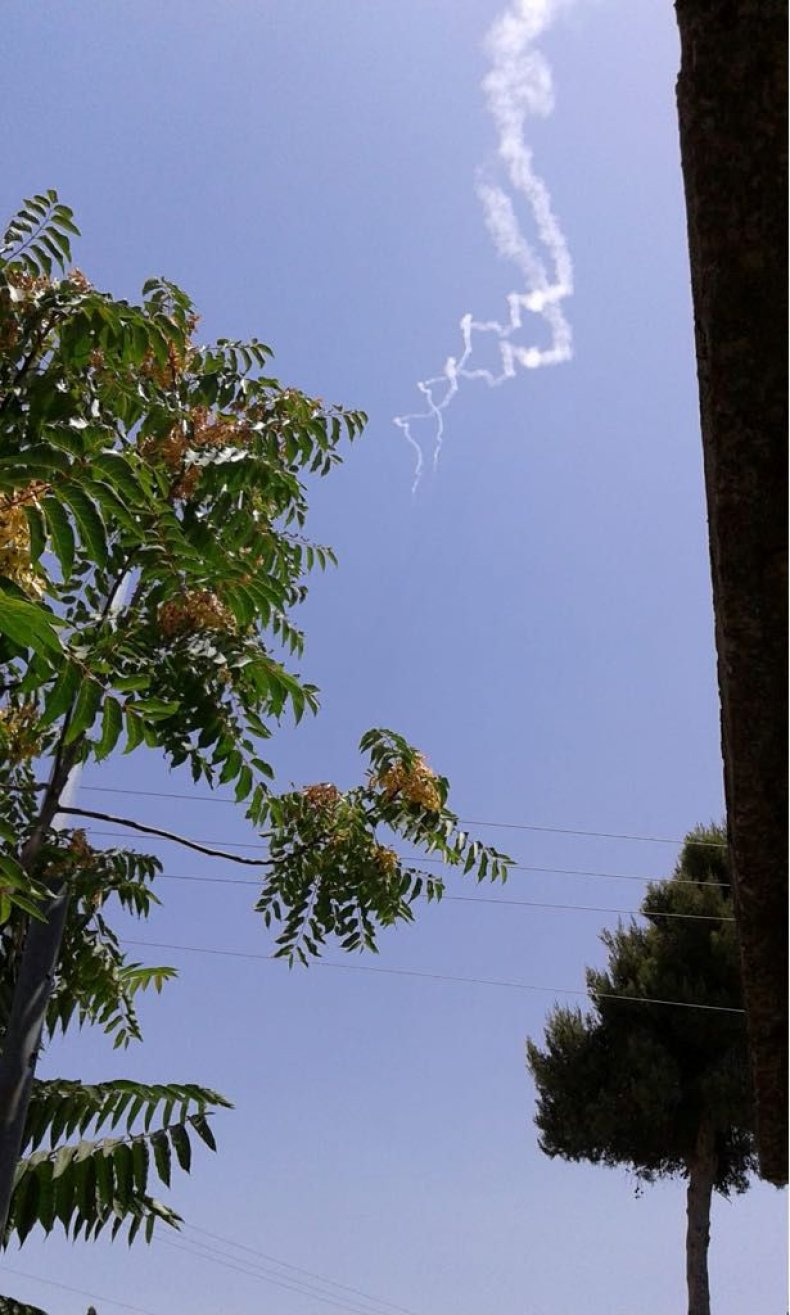 Citing Syrian military sources, Russia's state-run Sputnik News and pro-Syrian government outlet Al-Masdar News both identified one of the Sukhoi Su-22's two pilots as Colonel Omran Muri, who the agencies said had been killed. The other pilot's fate remained unknown.
The attack comes on the heels of a period of heightened tensions at a contested border known for being the venue for three major Israeli-Arab wars in the 20th century. As the Syrian military reclaims the Syrian side of the boundary from insurgents and jihadis that rose up after a 2011 uprising, Israel has said it would not interfere against Assad, as long as it did not detect his Iranian or pro-Iran allies nearby and no Syrian troops crossed the 1974 line.
Related: Israel shoots down Syrian warplane that it says violated airspace
Israel has responded to reported breaches of this boundary throughout the seven-year civil war in Syria, but this is the first time it shot down a piloted aircraft since an incident in 2014. Israel has shot down a number of drones believed to have crossed into the Golan Heights and has often responded with airstrikes against military positions in Syria. After an Israeli helicopter destroyed a suspected Iranian drone that had entered Israel-controlled airspace in February, an Israeli F-16 flew into Syria to conduct airstrikes and was shot down by Syrian anti-aircraft fire in the first Israeli combat aircraft loss since its 2006 war with the Iran-backed Lebanese Shiite Muslim Hezbollah movement.
The Syrian air force has lost a number of aircraft to rebels and jihadis. It has only lost manned aircraft to foreign forces. Early on in the war, Syrian anti-aircraft systems shot down a Turkish F-4 Phantom II reconnaissance aircraft in 2012 and the following year, a Turkish F-16 shot down a Syrian Mil Mi-17 helicopter. In both cases, the countries accused one another of both breaching their respective airspaces and the deaths of several pilots, according to the Russia-based Conflict Intelligence Team.
Turkey shot down a MiG-23 in March 2014, claiming it violated Turkish airspace. The pilot managed to eject safely. A second Syrian aircraft downing in May 2015 targeted a drone originally reported as a helicopter. In September 2015, Turkey downed a Russian Sukhoi Su-24M in northern Syria, alleging it breached the border into southern Turkey. The pilot was killed while descending into a hail of bullets from rebels on the ground, while a second crew member was saved in a Syrian military search-and-rescue operation. The international incident caused a fallout in Russia-Turkey relations, which have since been largely mended as they work with Iran to find a political solution to the conflict.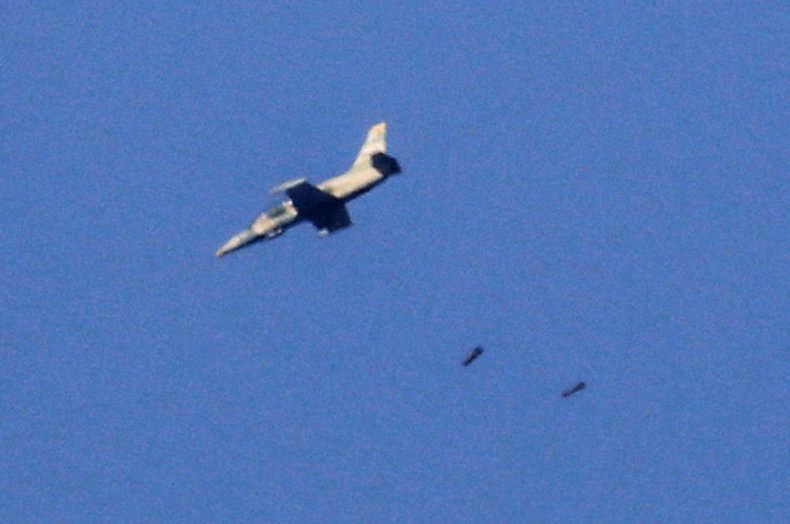 The U.S. was an avid supporter of rebels trying to oust Assad, but it did not directly intervene militarily in the conflict until the launch of its coalition campaign against ISIS in 2014. The U.S. cut back support from most insurgent groups and instead backed the Syrian Democratic Forces, a local alliance largely comprised of the Kurdish People's Protection Units (YPG), who have fought both against and alongside pro-Syrian government forces throughout the war.
Pro-Syrian government forces have clashed, however, with other Arab factions of the Syrian Democratic Forces, leading to U.S.-led coalition intervention. In 2017, the U.S. shot down a Syrian Su-22 flying near the de facto ISIS capital of Raqqa in northern Syria. Both the Syrian military and Syrian Democratic Forces were taking on the jihadis at the time, and the Syrian government claimed its warplane was bombing ISIS, while the U.S.-led coalition said its own partners were being targeted. The incident evoked a harsh response from Russia, which threatened it would treat U.S. and allied planes as "air targets" should they breach its own area of operation.
Despite these attacks, Russia and Iran's support have allowed Assad to mostly retake the country, as the Syrian military's victories across the southwestern provinces of Daraa and Quneitra have restored to him another pocket of rebel control. The Syrian province under rebel control is the northwest's Idlib, where scores of those who refused to reconcile with the government have been relocated. The Turkish military has set up observation posts around the mostly jihadi-controlled region, but the Syrian government has vowed to retake it and has called on Turkish troops, as well as U.S. military, to withdraw immediately.