Why Is Russia Cutting Military Spending?
Russia slashed its military spending by around 20 percent last year, according to new data from the Stockholm International Peace Research Institute (SIPRI). This marks the first drop in Moscow's expenditure for two decades.
Recent months have been marked by increasingly bellicose rhetoric from the Kremlin. Russia has announced the development of a slew of futuristic weapons, aimed at demonstrating the Russian bear is a strong and formidable global power. From "invincible" nuclear-capable missiles to hypersonic missiles, President Vladimir Putin has been broadcasting Russian military might to the world.
Russia's 2017 spending was $66.3 billion—20 per cent lower than in 2016. According to SIPRI senior researcher Siemon Wezeman: "Military modernization remains a priority in Russia, but the military budget has been restricted by economic problems that the country has experienced since 2014."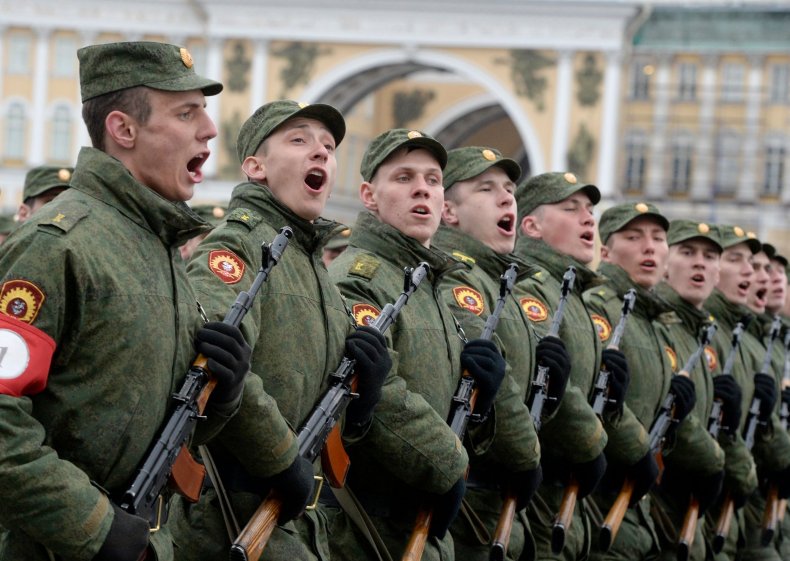 As the third largest producer of oil in the world, the 2014 collapse in crude prices hit the Russian economy hard, forcing the value of the ruble down by around 50 percent. This was accentuated by international sanctions over Moscow's annexation of Crimea and role in the ongoing conflict in Ukraine's Donbass area.
With its involvement in the ongoing conflicts in Ukraine and Syria, Russia's armed forces have faced a heavy and expensive workload in recent years. But the reduction in budget is likely to have a tangible impact on Russian operations.
Putin has said he wants to raise living standards and improve social care in Russia, and a cut to military spending is one way to make funds available for such projects this. Having won the recent presidential election and cemented his grip on power, Putin can now look to longer-term projects.
As a proportion of its GDP, the country has been operating beyond its rivals, and possibly beyond its means, for many years. The $70 billion spent by Russia in 2016 was equivalent to 5.3 percent of GDP. For comparison, the U.S. 2016 budget of $611 billion accounted for 3.3 percent of national GDP.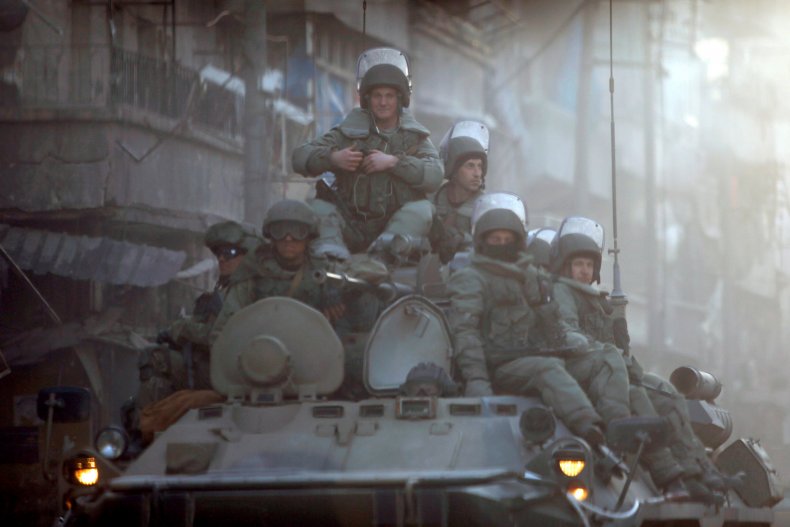 Total military spending hit a new high in 2017, at $1.7 trillion—an increase of 1.1 percent on 2016. According to Jan Eliasson, Chair of the SIPRI Governing Board, "Continuing high world military expenditure is a cause for serious concern. It undermines the search for peaceful solutions to conflicts around the world."
Perceived Russian aggression likely drove higher spending in NATO nations, especially the 12 percent increase among Central European countries. Total NATO spending in 2017 was $900 billion, accounting for 52 percent of all global spending.
Russia has now fallen to fourth in global military spending, leapfrogged by an increasingly outward-looking Saudi Arabia. The kingdom increased expenditure by 9.2 per cent last year, reaching a total of $69.4 billion.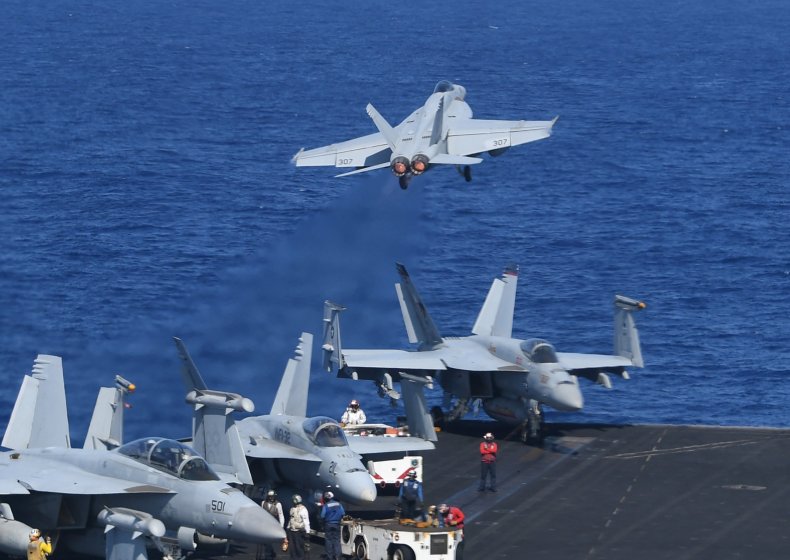 The U.S. retains the top spot by a significant distance at $610 billion, and accounts for 35 percent of all global military expenditure—more than the next seven highest-spending nations combined. America's defense budget stayed largely static in 2016 and 2017, but is expected to jump in 2018 as President Donald Trump's new budget plan goes into force.
Second-place China has continued to up its military investment. Beijing's expenditure of $228 billion represented 13 percent of total world spending, up from 5.8 percent in 2008. China is currently pursuing a comprehensive modernization of its forces as it seeks to establish itself as a top-tier global power capable of force projection. This in itself has encouraged higher spending by its Asian rivals.
Unsurprisingly, seven of the 10 countries bearing the highest military burden are located in the ever-tense Middle East. Oman was the highest at 12 percent of GDP, Saudi Arabia 10 percent, Kuwait 5.8 percent, Jordan 4.8 percent, Israel 4.7 percent, Lebanon 4.5 percent and Bahrain 4.1 percent.