Why Won't Twitter Ban Alex Jones or Infowars? Jack Dorsey Answers
After calls for Twitter to follow YouTube, Facebook, Apple and Spotify in booting the conspiracy-peddling extremist Alex Jones and his Infowars website from its platform, the CEO Jack Dorsey explained in a series of tweets why he won't.
Jones and Infowars were removed from several platforms for repeatedly breaching the terms of service, a move his critics believe is long overdue. Among the many deranged conspiracies Jones has pushed is that the Sandy Hook elementary school shooting, in which 26 children and teachers were murdered, was a hoax. Victims' families are currently suing Jones for defamation.
Faced with questions as to why Twitter allowed Jones to continue using its platform, Dorsey replied Tuesday night through his account. "We didn't suspend Alex Jones or Infowars yesterday," Dorsey tweeted.
"We know that's hard for many but the reason is simple: he hasn't violated our rules. We'll enforce if he does. And we'll continue to promote a healthy conversational environment by ensuring tweets aren't artificially amplified."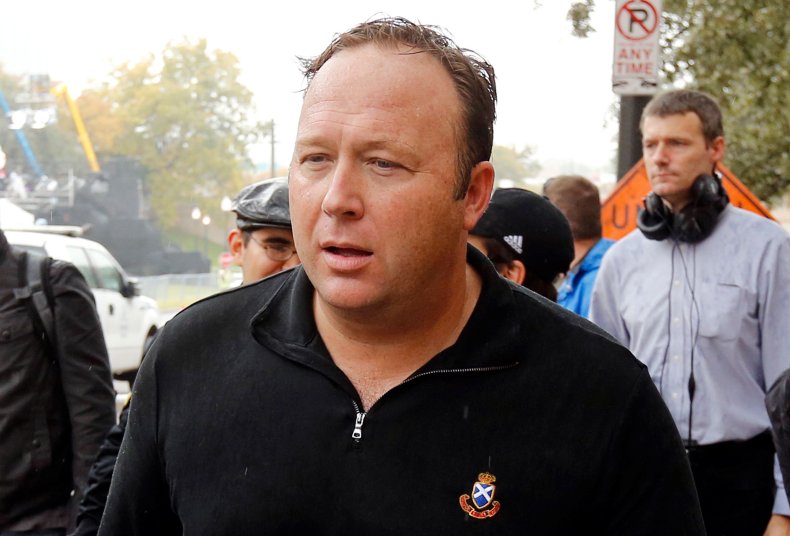 Dorsey continued: "Truth is we've been terrible at explaining our decisions in the past. We're fixing that. We're going to hold Jones to the same standard we hold to every account, not taking one-off actions to make us feel good in the short term, and adding fuel to new conspiracy theories.
"If we succumb and simply react to outside pressure, rather than straightforward principles we enforce (and evolve) impartially regardless of political viewpoints, we become a service that's constructed by our personal views that can swing in any direction. That's not us."
"Accounts like Jones' can often sensationalize issues and spread unsubstantiated rumors, so it's critical journalists document, validate, and refute such information directly so people can form their own opinions. This is what serves the public conversation best."
That explanation did little to satisfy Twitter's critics.
"You didn't suspend the account because you are more worried about the ad revenue that accounts like @RealAlexJones and @realDonaldTrump bring to @Twitter and by extension you, don't try to bullshit us," tweeted the user AltNSA in response to Dorsey.
Critics have long called for platforms such as YouTube, Twitter and Facebook to permanently ban the likes of Jones, whose misinformation and hate-spewing content can inspire violence, such as the shooting related to the "Pizzagate" conspiracy.
He, his outlet InfoWars, and his surrogates such as the far-right conspiracy theorist Paul Joseph Watson have amassed millions of followers and subscribers across the various platforms.
A recent Infowars broadcast that grabbed attention featured Jones calling special counsel Robert Mueller—who is investigating possible collusion between the Trump 2016 campaign and Russia—a pedophile and mimicked shooting him.
"It's going to happen, we're going to walk out in the square, politically, at high noon, and he's going to find out whether he makes a move, man make the move first, and then it's going to happen," Jones said as he pretended to shoot at Mueller.
"It's not a joke. It's not a game. It's the real world. Politically. You're going to get it, or I'm going to die trying, bitch. Get ready. We're going to bang heads," Jones continued, fake-firing at Mueller.