Will Gulf Arab States Normalize Ties With Israel? Netanyahu's Visit to Oman, Judo Victory in UAE Signal Openness But Challenges Remain
Israeli leaders are hailing breakthroughs in relations with Arab states after members of the Mediterranean nation's judo team returned as champions from an international tournament in the United Arab Emirates, with which Israel does not hold official diplomatic ties.
Coming just after Prime Minister Benjamin Netanyahu held a landmark face-to-face meeting with Oman's Sultan Qaboos bin Said al Said at the end of October, the judo team's appearance in Abu Dhabi was seen by many to demonstrate that historic tensions are being put aside as relations improve between Israel and Gulf Arab states.
"I'll tell you a secret, when I heard [Israel's national anthem] Hatikva [played] twice [in Abu Dhabi], I also had tears in my eyes," Netanyahu said, meeting with the returning champions in Jerusalem on Thursday, The Jerusalem Post reported. "It was so moving that I can't imagine that there was not one Israeli who was not moved by this. Keep this up, it's a very big thing. We believe in achievements."
Culture and Sports Minister Miri Regev, who traveled to the UAE with the team, also hailed participation in the tournament as more than an athletic success.
"We arrived for the first time in a Muslim country where we did not have diplomatic relations and also sang Hatikva," Regev pointed out, according to the Israeli newspaper. The minister previously drew significant attention as she visited Abu Dhabi's iconic Sheikh Zayed Mosque during the trip, with smiling photos and video of her at the landmark going viral online.
Coming on the heels of Netanyahu's publicized visit to Oman, the UAE trip is only the latest sign of strengthening ties between Israel and the Gulf Cooperation Council states. At the end of October, Oman's Foreign Minister Yousuf bin Alawi bin Abdullah said plainly: "Israel is a state in the region; we all understand this."
"We are not saying that the road is now easy and paved with flowers, but our priority is to put an end to the conflict and move to a new world," the minister added.
Considering that Arab states have taken an oppositional stance toward Israel since before its official founding in 1948, supporting Palestinians, the public statement and visits are seen by many as a clear sign of changing sentiments. Regionally, in the Middle East and North Africa, the only Arab states to maintain full diplomatic ties with Israel are neighbors Jordan and Egypt.
Rachel Brandenburg, director of the Atlantic Council's Middle East Security Initiative, told Newsweek that these recent events "are significant in that they signal a new openness on the part of Oman and the UAE to acknowledge not only Israel's status in the region, but also ongoing ties with Israel that had previously been secret."
"There are a number of areas where it is in Israel and Gulf states' interest to work together, but the mutual threat of Iran may be incentivizing Gulf states to publicize these ties…for the sake of deterrence," Brandenburg pointed out.
Within the Middle East, Saudi Arabia—as well as many of its regional Sunni Arab allies—and Israel have taken a staunchly oppositional stance toward Shiite-majority Iran's growing regional influence. Saudi Arabia and Israel both lobbied against the 2015 Joint Comprehensive Plan of Action, commonly known as the Iran nuclear deal, which was signed under former President Barack Obama. In May, President Donald Trump officially removed the U.S. from the treaty and moved to implement waves of sanctions against the Islamic Republic, with the first round coming into effect in August and the second round hitting this week.
"The Gulf countries, Israel and the countries in the immediate vicinity are the ones at immediate risk [from Iran]," UAE ambassador to the U.S. Yousef al-Otaiba said at the end of September during the 2018 United Against Nuclear Iran summit in New York.
Bahrain, a close regional ally of Saudi Arabia and the UAE, has also recently expressed solidarity with Israel. The Gulf nation's Ambassador to the U.S. Sheikh Abdullah bin Rashed bin Abdullah Al Khalifa reaffirmed this position during the same Iran summit.
"Some of you might recall our foreign minister tweeted a few months ago and said that every country has the right to defend itself, including Israel," he said.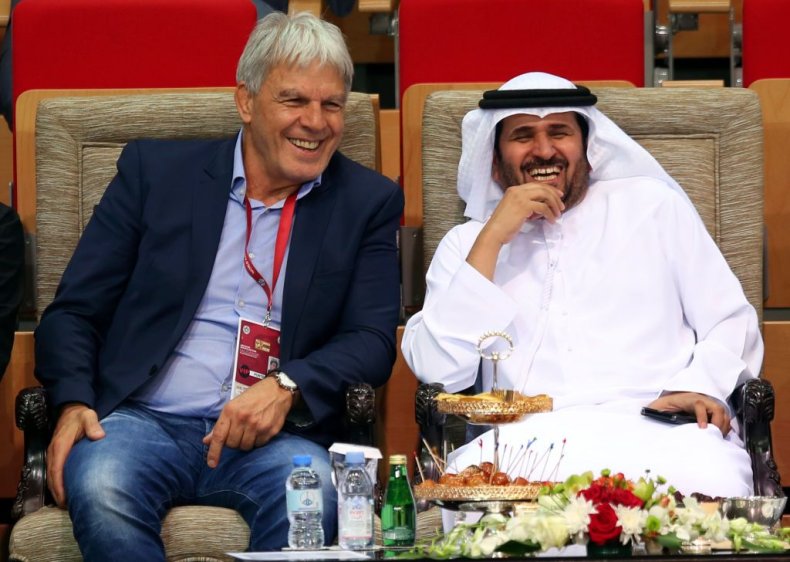 Beyond Iran, reports have circulated for several years that Gulf Arab states had been begun secretly working with Israeli tech firms and intelligence to counter threats and allegedly crack down on dissidents. But due to the popular support for Palestinians throughout Arab countries, as well as a longstanding official boycott stance maintained by the majority of the Arab League members, publicizing such ties has remained tricky and establishing official diplomatic relations has appeared unlikely.
"Conventional wisdom for some time had been that no progress could be made on relations between Israel and Gulf nations," Brandenburg explained. "Netanyahu is proving, however, that he can, in fact, build relations with some Gulf states despite giving nothing on the peace process front."
However, she also said that Saudi Arabia will find it "difficult" to normalize, or even publicly acknowledge, relations with Israel due "its own domestic politics."
"Netanyahu may be hoping that as other Gulf states become more comfortable with Israel and openly acknowledging cooperation, Saudi Arabia will follow suit, but I expect there will be a limit to how far any of these states go absent any progress for the Palestinians," she said.
Palestinians seek to create an official state in the West Bank and Gaza, areas that Israel currently controls while allowing the Palestinian Authority government some degree of autonomy. However, the area's borders, water supply and other resources are controlled by the Israeli government. Activists often refer to the situation as "apartheid," arguing that Palestinians' human rights are disregarded. Violence between Israeli forces and Palestinians is a constant reality, with both sides claiming they are defending themselves against aggression from the other side.
Trump has tasked his son-in-law and close adviser Jared Kushner with overseeing the development and implementation of a peace deal between Israelis and Palestinians. However, most analysts are skeptical that the current administration will bring about a significant breakthrough in the decades-old conflict, which previous administrations have consistently tried and failed to do. Trump promised at the end of September that a peace plan would be released within four months.
"I really believe something will happen. It is a dream of mine to be able to get that done prior to the end of my first term [in 2021]," he said on the sidelines of the United Nations General Assembly in New York.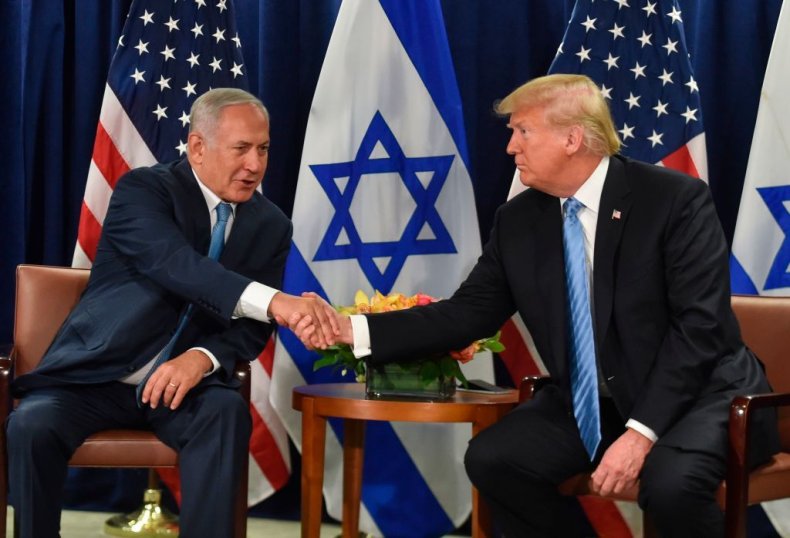 Palestinians have seen Trump as particularly biased, however, due to his official recognition of Jerusalem as the capital of Israel and his decision to relocate the embassy to the historic city earlier this year. Both Israelis and Palestinians lay claim to the city as their historic capital, and the city remains divided between partial Palestinian control and Israeli governance.
Washington's decision lead to large anti-U.S. demonstrations, with Palestinian leaders stepping away from the negotiating table. Trump later moved to cut hundreds of millions in aid to Palestinians, as well as to U.N. agencies that support Palestinian refugees.
Although progress appears unlikely to many experts, a successful peace deal could have widespread ramifications throughout the region.
"If there is something in the works that the Palestinians can support or that can be framed as a win for them," Brandenburg pointed out, "the possibility of fully normalized relations [between Israel and other Arab states] may increase."