Will Jordan Agree to ISIS Hostage Exchange?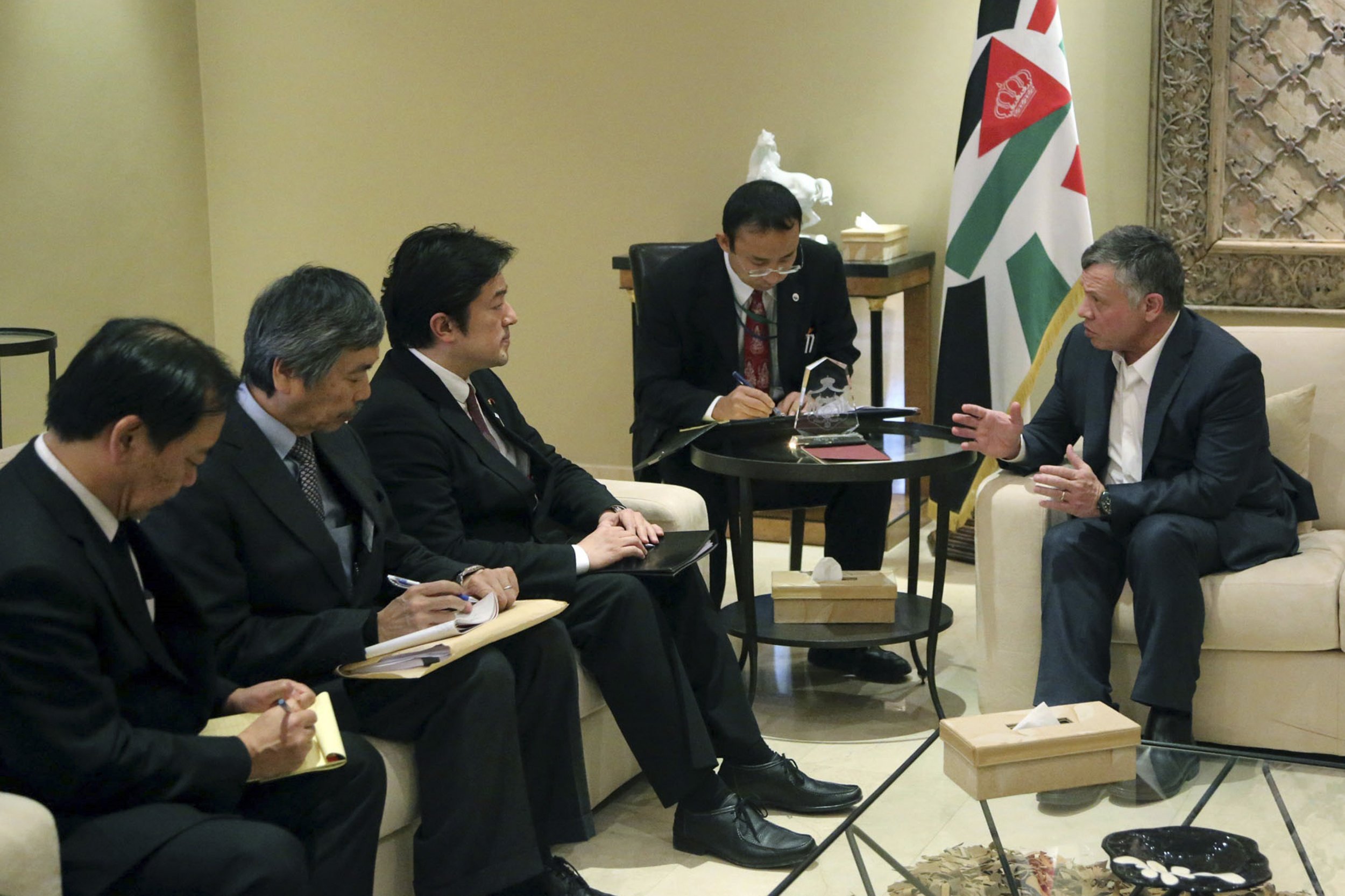 On Tuesday morning, the Islamic State (ISIS) purportedly released a new video showing Japanese hostage Kenji Goto Jogo holding a photograph believed to be of Jordanian pilot Muadh al-Kasasbeh, another ISIS hostage. Al-Kasasbeh was taken captive after his plane went down and he ejected in December, and his life has been repeatedly threatened by the terrorist organization.
According to the message read by Goto, both men could be killed in the next 24 hours if Jordan does not release Sajida al-Rishawi, a prisoner who confessed to attempting to set off a suicide bomb in a hotel in Jordan with her husband in 2005. Al-Rishawi has been in prison for about 10 years and faces execution.
Japan has been working with Jordanian officials to secure the release of two Japanese hostages since last week, when a video showing Goto and another hostage, Haruna Yukawa, surfaced online. Yukawa was beheaded after ISIS did not receive the requested $100 million ransom for his life.
In Tuesday's video, ISIS claimed Jordanian officials were standing in the way of the hostage swap. "Any more delays from the Jordanian government will mean they are responsible for the death of their pilot, which will then be followed by mine. I only have 24 hours left to live and the pilot has even less. Please don't leave us to die," Goto said in the recording.
Yasuhide Nakayama, Japan's state minister for foreign affairs, told Reuters: "We would like to work together with the Jordanian government to secure the release of Goto." He noted that "the release of this pilot as soon as possible is also an issue for us Japanese." In the past, Jordan's king has said al-Kasasbeh's release was his country's top priority.
Two unidentified members of the Jordanian parliament have said Jordan would consider al-Rishawai's release in exchange for the two hostages. But any negotiations are within a very narrow time frame, as ISIS has said al-Kasasbeh would be killed first and Goto within 24 hours of the video's release.
It remains unclear whether Jordan ultimately will be willing to make the trade, but having the life of a member of its armed forces on the line complicates the already difficult to navigate hostage situation for both Jordan and Japan. Though the United States has influenced a number of countries, including Japan, to not pay ransoms to terrorist organizations, the U.S. has participated in prisoner exchanges with extremist groups for members of its military. Recently, the Taliban released American soldier Bowe Bergdahl in exchange for five Taliban members in the Guantanamo prison.