Will Smith said he knew he wanted to marry Jada Pinkett while he was on a date with his ex-wife Sheree Zampino Fletcher.
The actor made this confession during a 2018 episode of Red Table Talk that has resurfaced recently since his marriage to Pinkett has been under the spotlight recently since the famous Oscar slap.
Smith was open about his attraction to Pinkett and said during the episode that he realized that Jada was the one for him while he was in a restaurant bathroom during a dinner date with his then-wife Fletcher.
"I had a realization I wasn't with the person I was supposed to be with. I was sitting in a stall and I was crying and laughing uncontrollably, and I knew [Jada] was the woman I was supposed to be with, but I was never getting divorced...I went back out, sat down with Sheree and started going back on with my life," Smith said as he recalled the moment.
Smith ended up getting divorced from Fletcher in 1995 after she decided to end things with him, according to Oprah Daily. Later on, he began dating Pinkett after she moved from Baltimore to California.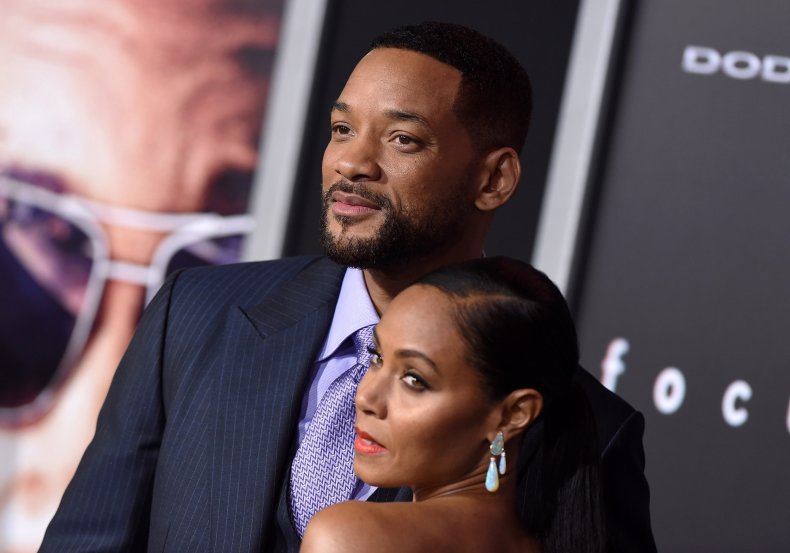 The couple has been open about the struggles they have faced during their marriage and the realizations that they came across as they continue to overcome their challenges.
In November 2021, Smith said during a GQ interview that "Jada never believed in conventional marriage.... Jada had family members that had an unconventional relationship. So she grew up in a way that was very different than how I grew up."
"Marriage for us can't be a prison. And I don't suggest our road for anybody. I don't suggest this road for anybody. But the experiences that the freedoms that we've given one another and the unconditional support, to me, is the highest definition of love," he added.
Discussions around the nature of Smith and Pinkett's marriage resurfaced recently since Smith slapped Chris Rock during the Academy Awards ceremony over a week ago for joking about Pinkett's hair cut which is due to her alopecia, a medical condition that causes hair loss.
Since the incident, the Academy said that Smith was asked to leave the Oscars after the incident. "Things unfolded in a way we could not have anticipated," the Academy said in a statement. "While we would like to clarify that Mr. Smith was asked to leave the ceremony and refused, we also recognize we could have handled the situation differently."
However, Smith has since made a public apology for his actions and announced last week that he was resigning from the Academy of Motion Picture Arts and Sciences.
"I will fully accept any and all consequences for my conduct. My actions at the 94th Academy Awards presentation were shocking, painful, and inexcusable," he said in a statement.
The Academy has scheduled a hearing on Friday to decide on possible consequences that Smith could face over his action against Rock.
According to a letter obtained by CNN, Academy president David Rubin said that because Smith had resigned, "suspension or expulsion are no longer a possibility and the legally prescribed timetable no longer applies."
Newsweek reached out to Will Smith's publicist for comments.