Destroyer's 'Poison Season' and the Soft-Pop Revival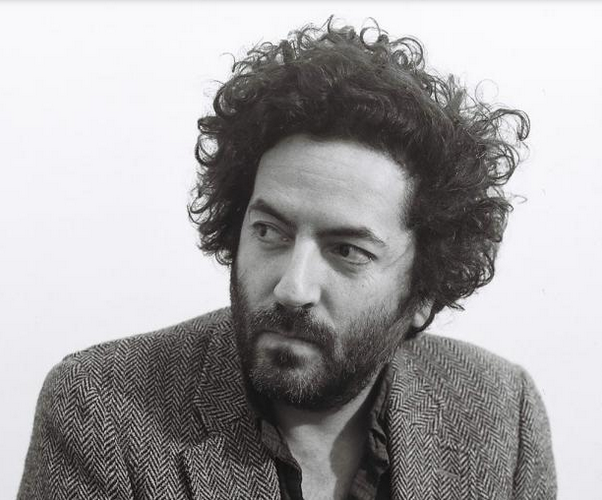 I brought Dan Bejar a bottle of wine.
It wasn't my idea. Actually, it was for a joke: Bejar's publicity team thought it might be funny (and it was) to have one journalist after another mutter, "I heard you like wine," and hand the enigmatic indie-rock songwriter some boozy offering.
But walking through the streets of Brooklyn carrying some cheap Cabernet Sauvignon while listening to Poison Season, Bejar's new album with Destroyer, feels oddly appropriate. The record exudes classiness the way an early Tim Burton movie might evoke suburbia: It's all there, but everything's a little mangled and rough around the edges. Poison Season is Destroyer's first album with a full string session; it's Bejar's dignified nod to the orchestral pop era—and Bejar is the first in line to call its bluff.
"As a genre workout, it's kind of a failure," the singer says. "I say that merrily." Bejar is sipping a beer (not wine) on the back patio of The West, a bar/coffee shop hybrid on Union Avenue. He looks more relaxed than he does in press photos, his mass of black curly hair flowing in the wind, a flannel shirt with the top buttons undone. When I arrive, he's flipping through a worn copy of a César Aira book. (If he were holding a hardcover Jonathan Franzen novel, I'd probably never have spotted him.)
"As a homage to a certain era or a certain style of music, I don't think [Poison Season] works," Bejar goes on. "It's more messed up than that. I don't think it's very sensitive to any of that stuff."
As a band and an art project, Destroyer has never concerned itself with what's trendy. But with Poison Season, Bejar may have accidentally latched onto a budding zeitgeist: crooner-pop. In the past year, a surprising bevy of stars well above Bejar's commercial profile having been palling around with aging jazz singers or covering pop standards.
It's the counterintuitive rule of pop: Sometimes, the music that seems furthest from what's cool is just what strikes a nerve.
* * *
Though thousands know Dan Bejar from his on-off-on-again involvement with the New Pornographers, his defining work has been appearing under the deceptively metal-sounding name Destroyer for close to 20 years. Destroyer is more prolific, more esoteric (Bejar has said he intentionally axed Poison Season's catchiest songs) and more rewarding than the Canadian supergroup, though Bejar's persona has long been a tricky thing to pin down—Deadspin recently described him as "the sort of fussy, opaque, perpetually dissatisfied art-rocker type who'd delight in the fact that it'll probably take me two paragraphs to explain him to you to anyone's satisfaction." So let's have another paragraph or three.
The 11 full-length releases Bejar has issued with Destroyer run the gamut from lo-fi acoustic obscurities to electronic pop and sprawling, 9-minute indie-rock symphonies, but the unifying factors include a slight glam sensibility, Bejar's velvety, almost Bowie-esque voice and the singer's penchant for wordy, literary-minded lyrics. The best songs manage to be both mesmerizing and baffling in their self-referential tangents (sample couplet: "I sent a message in a bottle to the press / It said: 'Don't be ashamed or disgusted with yourselves'"). While you might prefer Destroyer's scruffier earlier releases, the 2006 album Destroyer's Rubies lifted these qualities to new heights, and for a while it seemed it might stand as Bejar's greatest accomplishment, at least in critics' minds.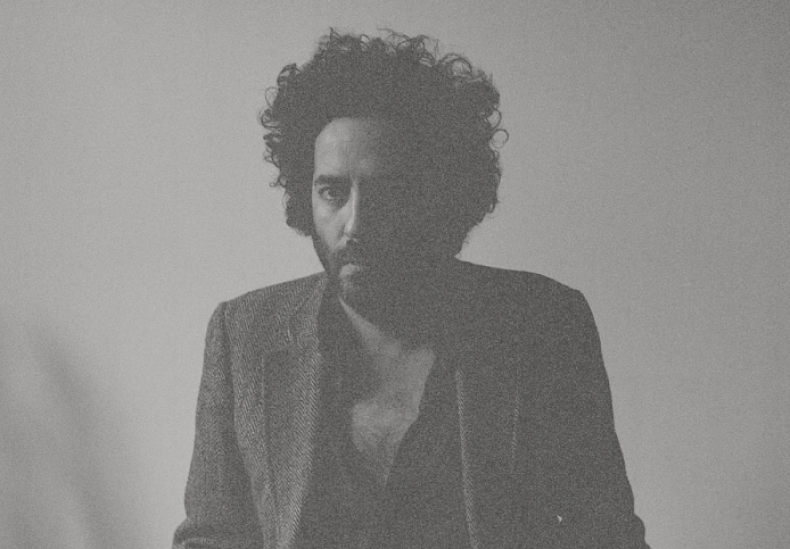 But with 2011's brilliant and beguiling Kaputt, Destroyer tapped into a new sound—soft-pop synth textures, smooth sax solos, slithery bass lines—and a new audience. "There were a lot of people who'd never heard Destroyer or who actively hated Destroyer and ended up liking that record," Bejar reflects. "That was kind of a surprise." It's less a surprise when you hear it; the album sounds like an FM radio channel from the era of Steely Dan and Toto reflected back from the surface of Mars. The songs are tight enough to avoid kitsch—or at least wield it with remarkable precision (hear: the incredible sax riff on "Song for America")—while the lyrics sharpen Bejar's well-established lyrical obsessions: nostalgia, high-class fantasies, the United States.
"Kaputt was modeled after a certain style of U.K. mid-'80s production, which maybe in 2011 seemed kind of exotic," Bejar says. (He cites New Order, The Cure, Echo & The Bunnymen and Roxy Music as examples.) "But if anything, it seemed like Kaputt was part of an accidental zeitgeist that happened around that music." The frontman remembers being asked questions about the short-lived, synth-heavy Chillwave movement, "which I felt very apart from by sheer dint of being 10 or 15 years older than all those people. That was really just the sound of music from my youth."
With Kaputt, it seemed harder than ever for Destroyer to top their past oeuvre. The good news is that the new record doesn't really try. Poison Season sidesteps the challenge, pushing even further into the past and mining the era of Frank Sinatra and Tony Bennett for sonic and vocal cues. (Bejar says he tried to sing in that spirit, "quietly but intensely," like "a jazz singer.") It's one of the best rock albums of the year, if you overlook the fact that—aside from the glorious, sax-squalling rave-up "Dream Lover"—it's not much of a rock album at all. On crooners like the majestic "Girl in a Sling" and "Hell" (which contains the uniquely Bejar-like rhyme "Baby, it's dumb / Look what I've become / Scum / A relic / A satellite"), Destroyer transports you to a softer, classier period of pop.
Here is what Dan Bejar tells me about the making of Poison Season. 1. He has "no defense" for the four-and-a-half years that elapsed between records, except then he does: He was touring a lot ("Which for me is not really a scenario that inspires creative thought. I kind of have to be at peace, you know?"), he was involved with the New Pornographers' 2014 release and so on. 2. The lyrics to "Times Square," a New Testament fever dream set in Manhattan that appears on the album in three different incarnations, just sort of came out in a free-association burst: "I just kind of blurted it out." Why Times Square? "I think I was trying to think of something ghastly that people could fall in love with." 3. The last album's success directly spawned Poison Season's orchestral indulgence. ("I guess Kaputt sold enough records," he says, "that I got a big enough advance that I decided to do something I thought about for a long time: just blow a lot of money on a record.") Poison Season, by his estimate, was three times as expensive to make as its predecessor. 4. Despite that disparity, Poison Season retains many of the same musicians that colored Kaputt's jazz-pop textures. Bejar axed the synthesizers and hired a piano player and a string quartet. He refers to this album as a "human record" rather than a "computer record."
What was it like to record with a string quartet? A flurry of extremely different adjectives: "Cool! Really cool. Incredibly stressful. Very alien. Whole 'nother world. Kind of punishing, both physically and emotionally."
The stakes are high when Dan Bejar makes an album. "It was an important part of the record for me and I didn't know if it was going to work," he says. "I kind of thought if it was botched, then the record was fucked, you know?"
* * *
In a 1967 review of the band Love's now-classic LP Forever Changes, music producer Sandy Pearlman marveled at how the album "sounds really conventionally beautiful," and yet "doesn't have the Muzak ring. But aren't all of this stuff's most significant referents Muzak?" Pearlman dubbed this "The Internal-Muzak Denial Move."
Destroyer manages a similar trick, destabilizing genre signifiers of sentimentality and cliché. Kaputt combined coked-up yacht rock textures with lines like "Winter, spring, summer and fall / Animals crawl towards death's embrace," while one of Poison Season's prettiest crescendos centers around the repeated word Hell. Bejar admits he hasn't been listening to rock music these past few years. His recent listening diet: Van Morrison, Scott Walker, Sinatra, later-period Joni Mitchell ("where she's really going heavy with jazz and strings. She's kind of my main pillar these days"). "I guess that started to seep into the kind of music I wanted to make," he says.
Curiously, though, Poison Season reflects a more recent infusion of crooner-era elements in popular music. Once, homages of this sort were limited to theater dorks and nostalgic grandparents. Now they're everywhere. Maybe Justin Timberlake kickstarted a push toward pop's classier margins when he staged his comeback with a 2013 song called "Suit & Tie." That track appeared on an album that opens with a dramatic swell of Hollywood strings and closes with the fluttering, croony "Blue Ocean Floor." The album cover: a portrait of a tuxedo-clad Timberlake, his eyes caught in some stereo-like contraption, his bow tie front and center.
A year later, Bob Dylan perplexed fans with a cover album of songs popularized by Sinatra—Shadows in the Night—with another rumored on the way. Lady Gaga, meanwhile, joined up with a living idol, releasing Cheek to Cheek with Tony Bennett in 2014 and pausing her pop takeover to go on tour with the 89-year-old traditional pop singer. So did Kanye West; the rap superstar has so far followed up his most bracing, abrasive work (Yeezus) with a disarmingly gentle ode to his daughter: "Only One," featuring Paul McCartney.
Even Green Day's Billie Joe Armstrong found time to entertain the softer side of pop with a 2013 LP-length collaboration with Norah Jones, while on the indie side ex-Walkmen singer Hamilton Leithauser took a stab at late-night vocal pop with 2014's impressive Black Hours. Among that record's stated influences: Sinatra, Cole Porter, Randy Newman.
If the crooner revival grows more pervasive, you might expect Destroyer to take another left turn. Bejar has some ideas.
"I think I would like to try my hat at making a solo record again," he says. "It seems like something I should try every 20 years. I'm due for that."