Woman Finds 'Secret Room' Hidden in Back of Closet While Viewing Houses
A woman was in a state of shock after finding a "secret room" hidden in the back of a closet as she toured houses with her parents.
Ava Headrick was viewing a property in the east end of Sault Ste. Marie, Ontario, when she peered inside a bedroom closet.
The area saw 179 units sold in August, according to the the MLS System of the Sault Ste. Marie Real Estate Board.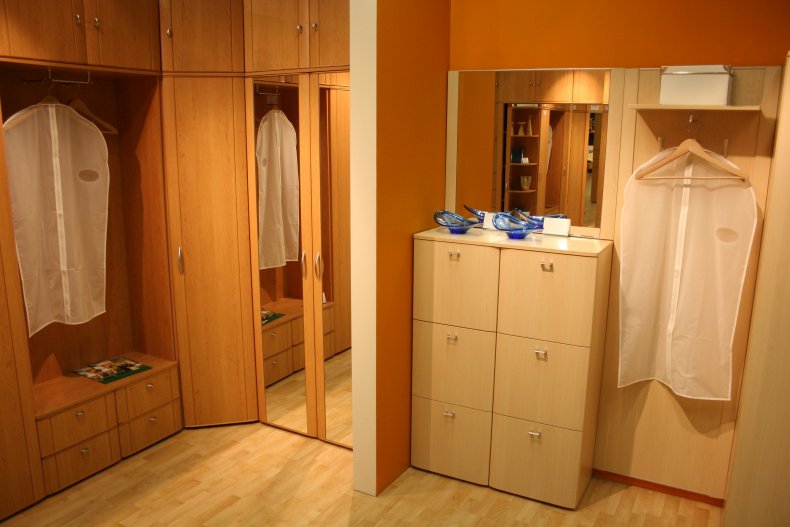 While unit sales are down 15.2 percent from last August, the cost has increased in a year, the Canadian Real Estate Association (CREA) said, broadly mirroring the global housing market.
CREA noted: "The average price of homes sold in August 2022 was $313,573, increasing by 17% from August 2021.
"The more comprehensive year-to-date average price was $323,289, a gain of 22.3% from the first eight months of 2021."
Just over the border, in Sault Ste. Marie, Michigan, the average home price is $147,920, up 9.6 percent since last year, according to Zillow.
In Headrick's clip, she opens the closet door to reveal a decent-sized space, with a clothes rail. But rather than three walls, one side was open, leading to a sprawling passageway.
There's built-in shelving on each side with various spaces leading off the main walkway, and there's even a window.
Headrick shared the clip to her TikTok account, @avaheadrick, last week, which has since been watched 1.5 million times and can be seen here.
"Looking at realestate cause my parents love to move for some reason and omg..... I'm in love," she explained in her caption, adding the hashtag #secretroom.
In the voiceover, Headrick raves: "Coolest thing I've ever seen in my life. Looks like a closet, looks like a normal closet right. Wrong. Look at this, this is my actual dream closet.
"It's pretty much a whole house, I mean windows and all, and it all just comes from this tiny little closet. So obsessed. I can't, I can't, so cool."
In the comments she shared the location, as well as confirming: "It has a huge on [en] suite bathroom." While she said "I love the window myself."
Numerous commenters raved about the hidden space, with people comparing it to various TV shows and films.
Desiree commented: "Doorway to Narnia."
N joked: I think it's bigger than my apartment."
Luckyclov3r wrote: "It's like the Hannah Montana closet."
Evibbles thought: "The closet is bigger than the actual bedroom."
AriI added: "Knew Harry Potter actually had an attic under the staircase."
Newsweek reached out to Headrick for comment.
The chart below, provided by Statista, shows buyers' interest in the U.S. housing market over time.