Woman Kills Boyfriend With Sword on Christmas Eve, Says She Was 'Setting Him Free': Police
A woman accused of killing her boyfriend with a sword on Christmas Eve told officers that she was "setting him free," police said.
Officers responded to a home in Cape Girardeau, Missouri, at about 11 p.m. Friday and found 32-year-old Brittany Wilson at the doorway with a sword in the front yard, local news station KFVS-TV reported. She had blood on her clothes, the Cape Girardeau Police Department wrote in a statement.
Officers found her boyfriend, 34-year-old Harrison Stephen Foster, in a bedroom with stab wounds, the station reported.
Wilson told officers the two took methamphetamine earlier in the day and that she believed Foster had several other entities living inside his body for the past few months, according to the station.
She also claimed Foster was harvesting body parts of other people, the station reported. She said she stabbed him to set him "free" of the entities.
She allegedly called for the police after stabbing him three times. Officers arrested and charged her with first-degree murder and armed criminal action, KFVS reported. Her bond was set at $2 million cash.
There were no updates to the case as of Monday morning, Cape Girardeau Chief of Police wrote in a statement to Newsweek. Wilson was still in custody.
Other violent crimes occurred during the holidays.
In New York, police said a 29-year-old man shot his parents on Christmas morning in their home. The suspect, who police have not publicly identified, fled their Long Island home after shooting his 64-year-old mother in the head and his 65-year-old father in the back, according to local police. Both victims were in stable condition, while police arrested their son in Mahwah, New Jersey.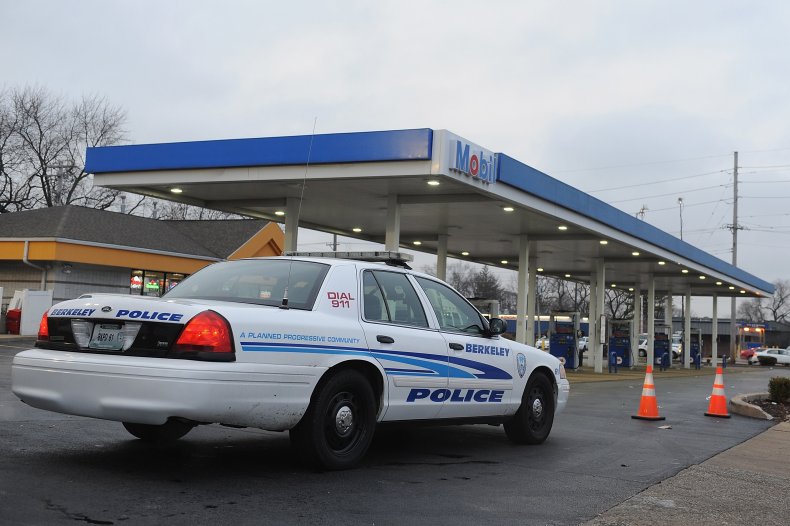 In Detroit, a woman and her 13-year-old daughter were found dead by relatives who showed up for Christmas dinner. When the other family members arrived, they "looked through the window because she wasn't answering the door and they could see an image of what appeared to be a body laying on the floor," according to police.
In Missouri, a 2-year-old boy died after a gun he was handling accidentally discharged on Christmas Eve. Police previously responded to the home for shots fired about a month earlier.
In Maryland, professional boxer Danny Kelly Jr. was fatally shot in front of his children during what police suspect was a road rage incident on Christmas Eve. Officers found him in the driver's seat of an SUV just before 5 p.m. He and his family were on their way to a holiday dinner at the time of the shooting.
Update 12/27/2021 at 1 p.m. ET: This story was updated with a statement from the Cape Girardeau police.