Fury Over Wife Refusing Sex With Husband Unless He Shaves Beard: 'His Body'
A not-so-happily married woman has sparked debate online after revealing that she is refusing to have sex with her husband while he has a beard.
Compromise may be the key to a happy marriage but, in this instance, neither side is willing to concede any ground in what is essentially a disagreement over facial hair. As the disgruntled wife in this tale of woe puts it on Mumsnet: "He likes his beard. I hate it."
Her aversion to facial hair bucks the trend when it comes to women and beards. A 2020 study by scientists from the University of Queensland saw 919 women tasked with rating a series of male faces based on their eligibility as a partner.
Time and time again, the women ranked the faces with notably "masculine" features like facial hair as more attractive. Beards were found to be particularly popular among those women "with the strongest reproductive ambition."
However, for the woman posting to Mumsnet under the handle headache, it was a little more complicated than that. "I have fibromyalgia and very sensitive skin, so him touching me hurts," she said. "Kissing is a no no nevermind anything else."
A condition that causes pain all over the body along with other problems including emotional and mental distress, fibromyalgia affects an estimated 4 million U.S. adults, or around two percent of the adult population, according to the Centers for Disease Control.
In this instance, the condition, coupled with her husband's facial hair, has put a strain on the physical side of their relationship. "I refuse to have sex with him if he has it," she said. "He sometimes will shave it off but then I feel pressured into having sex."
As a result, the couple have gone some time without being intimate together, and neither side is showing any signs of backing down with the woman describing his facial hair as a real "turn off."
"I really don't like beards on anyone," she wrote. "I find them very unattractive." According to the post, the situation has been playing out, on and off, for the past five years of their 28-year relationship.
"The thing is I think he looks so much better without it," she said. "He's a good looking man, still young looking and his beard is going gray so it actually ages him. He looks slimmer without it."
Despite several attempts at getting him to change his mind, her husband has so far stood firm, with his wife reaching the conclusion that he either "loves his beard more than sex or he can't be bothered having sex with me anymore."
A complex and deeply personal predicament, much like the couple themselves, social media seemed similarly divided on the topic.
Arenanewbie felt the husband was being "unreasonable" writing: "I personally don't find beards attractive. And it does feel controlling because he only shaves it when it suits him." Bloodyplanes, however, disagreed, commenting: "Does he demand you shave your body parts as well? I don't see how you think its ok to tell/blackmail him into not having a beard! It's his body."
BadNomad, meanwhile, could see both sides. "Neither of you are unreasonable," they said. "He can have a beard. You don't have to have sex with someone that you don't find attractive. It is what it is."
They were not the only ones to disagree on the subject. Eekstreek wrote: "If a man asked me to shave my legs because he didn't like the sensation, I would be okay with shaving on the regular" while SpidersAreS***heads felt the opposite, commenting: "If a woman came on here to say that her partner had demanded that she shaved off her pubic hair because it prickled his skin, he would be absolutely slated as controlling."
Mangyinseam wrote: "In general I think spouses should be willing to do these things for each other and also willing to forgo things that would bring discomfort if possible...it might also be worth considering if there are ways you can compromise—maybe you don't always need kissing for sex, for example."
Newsweek has contacted headache for comment.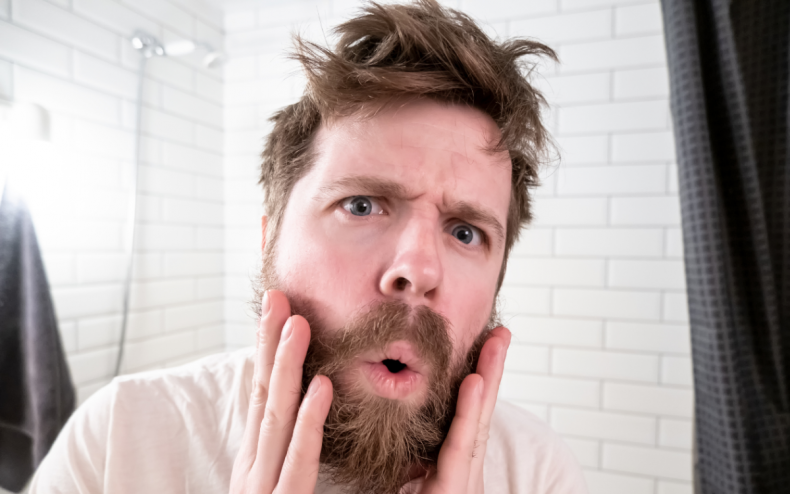 Update 6/23/22 08:22 a.m. EDT. This article was updated with a new picture.