Worker Says He Was Fired For Refusing to Work on Sunday: 'No Respect'
A grocery store worker said he was fired six days into his job because he declined to work one day of the week.
Noah Grice, a 22-year-old graphic designer and cashier who recently moved from Nebraska to Michigan, said he took a job at a "large national grocery store chain" last month. He left the chain unnamed in a Reddit post on Sunday, which amassed 7,400 votes by Monday morning.
"I hope my experiences will help others realize their worth and not take any crap from their management," Grice told Newsweek.
The ex-employee said the job paid $12.50 per hour—lower than his previous cashier job in Nebraska—but since he was surviving off savings and lived only 1.5 miles from the store, he decided to take it. He started work on August 11. Six days later, he was fired.
This comes at a time when many businesses report struggling to retain employees, a lingering effect of the Great Resignation. Driven in large part by burnout, employees who feel more confident changing jobs have resigned en masse.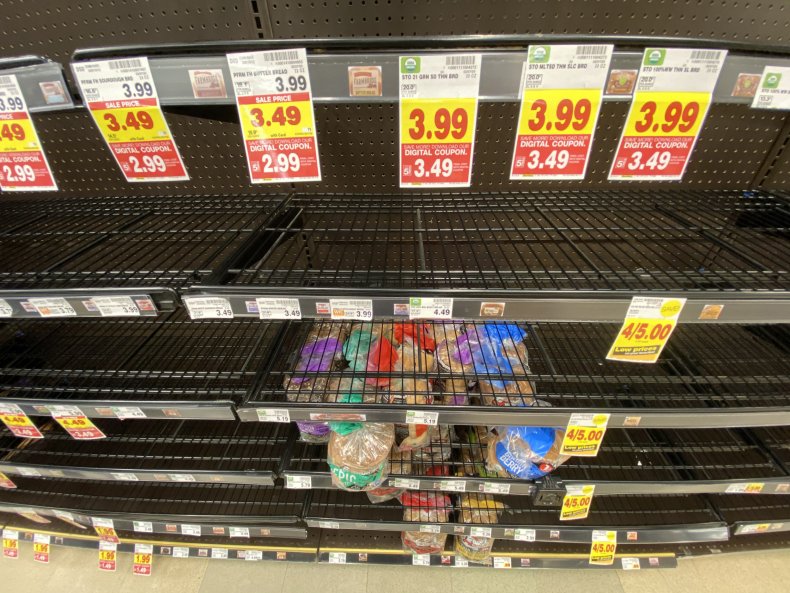 On August 17, Grice said his manager asked for his availability. He answered that he was available from Monday through Saturday, noon to close. That did not appear to sit well with the manager, who inquired if he could work on Sunday.
"I told her that was the only day of the week I couldn't do, but that I'd be happy to come in any other time," said Grice.
Later, he asked other coworkers if they had to work on Sundays. A few said they voluntarily worked Sunday shifts, but not under duress.
Grice was then called into an office with his boss and two other managers. Once again, his boss asked him to confirm whether he could not work on Sundays.
"I told her no, that it was my only dedicated day off to relax and do chores—when realistically, it's none of her business what I'm doing on my day off," said Grice. "For all she knows, I could have Sunday college classes, or a religious exemption, however she was not happy with my answer."
Grice said the manager proceeded to "guilt-trip" him, saying, "EVERYONE works Sundays. Including me. It's our busiest day of the week and I need all hands on deck. I have a family, and grandkids, and I'm here bright and early Sunday morning with a smile on my face."
Finally, she allegedly said, "If you are unable to work Sundays, then unfortunately you are not a viable asset to our company, and it's not worth moving forward with you here. Today will be your last day."
Grice told Newsweek that he was "both angry but also relieved."
"Obviously it was infuriating to lose my job so soon over something so seemingly small and unimportant, but if that's how I can expect to be treated by the store management in the future, I wasn't keen to stick around anyways," he said.
Even as America's large grocery chains boomed during the COVID-19 pandemic, their essential workers who held the frontlines have continued to earn low wages under poor working conditions. Some of the largest, most profitable grocery stores—including Aldi, Kroger, Safeway and Walmart—pay many of their workers less than $15 an hour, according to a company wage tracker published by the Economic Policy Institute and the Shift Project in April.
Kroger, which generated $132.4 billion in revenue and paid its CEO $18 million in 2021, gave 48 percent of its workers under $15 an hour. At Walmart, 51 percent of workers earned less than $15 an hour while the company generated $556.9 billion in annual revenue and the CEO was paid $34 million.
Grice said he later consulted with a union representative, who said the manager had acted outside of her powers by firing him. The union representative allegedly told Grice that she could make a phone call and get him re-hired. However, the ex-employee said he wasn't interested.
"I told her I do not want to work somewhere where I can expect to be treated this way, and with no respect for my boundaries or work-life balance," he said.
Update: 09/19/22 3:14 p.m. ET: This article was updated with comment from Noah Grice.