'World of Dance' Canceled: Why the Show is Ending on NBC
World of Dance will not live to dance another day, with the Jennifer Lopez-produced competition series not returning for Season 5 on NBC. After ending its fourth season in August 2020, the show was noticeably missing from the recently announced NBC summer line-up.
Per Deadline, this cancelation comes as a result of low ratings for World of Dance Season 4, which per ratings aggregator TV Series Finale had an average had an average viewership of 4 million viewers.
This is actually an eight percent increase on the average viewers for Season 3. However, the show has lost nearly half of the viewers it had in its first season, when it averaged 7.7 million viewers.
Crucially, the show has also lost a huge chunk of its viewers aged 18 to 49, a key demographic for advertisers that plays an important part in what shows are renewed. The first season managed a 1.83 rating in what is called the "key demo" in TV talk. By World of Dance Season 4, this was down to 0.74. And with the prize money standing at a hefty $1 million, World of Dance was a big-budget show that required a big audience.
The last season of the show was also one of the many shows hit with production difficulties as a result of the coronavirus pandemic. The Season 4 finale was filmed without an audience, a problem that would also have faced the crew of Season 5.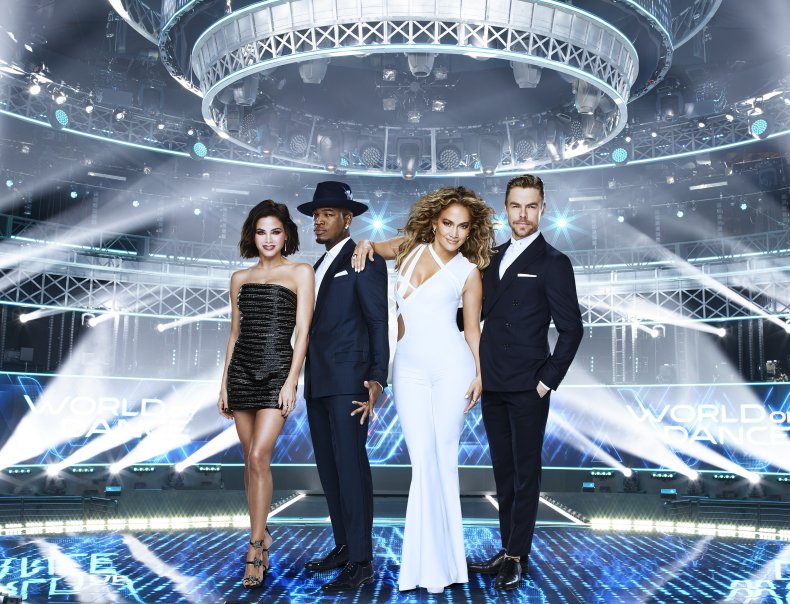 In a Variety interview, executive producer Jennifer Lopez was asked whether the effort the lack of an audience had on the energy of the final. The "Let's Get Loud" singer replied: "I found it very tough. We were trying our best to try to make it what it should have been for those people who fought so hard to get there without an audience cheering them on and all that energy of all those people. It was hard."
Co-judge Derek Hough, who joined the judging panel of Dancing with the Stars before news of World of Dance being canceled broke, told Variety: "It did feel a little weird in the ballroom, in the room. But the magic of television to create that energy [with] pyros, sound effects and all these different things, you can still capture that energy."
World of Dance was far from the only unscripted competition show to be affected by the coronavirus. Ink Master Season 3 on the Paramount Network, for example, ended without a live finale, with the prize money split evenly between the finalists.
The third hour of Good Morning America, Strahan, Sara, and Keke, meanwhile, was canceled and replaced by a COVID-19-specific show. E! News also closed up shop after decades due to its parent company restructuring after sustaining losses during the pandemic.
World of Dance, however, may just be the first dance competition show to come to an end in the COVID era. So You Think You Can Dance on Fox was originally set to return in summer 2021, but earlier in the year it was confirmed to Newsweek that the show was still on hiatus, with its host Cat Deeley moving back to her native United Kingdom amid the pandemic.
Other dance shows that were slightly easier to film around COVID (that is, one without large troupes of dancers competing), meanwhile, have returned to screens. Dancing with the Stars returned in fall 2020, with Masked Singer spin-off The Masked Dancer joining it at the end of the year.