WWE SummerSlam 2018: 4 Takeaways from Sunday's Show
WWE's SummerSlam pay-per-view was a surprising show. Not only did the six-plus hours of wrestling entertainment feel snappier than an event this long normally would, but the results of many of the matches usher in a new guard for both SmackDown Live and Monday Night RAW.
Of course, SummerSlam is just one night. The ramifications may be glossed over or ignored completely by the time the Monday and Tuesday shows are done, but the WWE Universe has a lot to look forward to on RAW and SmackDown this week.
Here are four takeaways from SummerSlam 2018.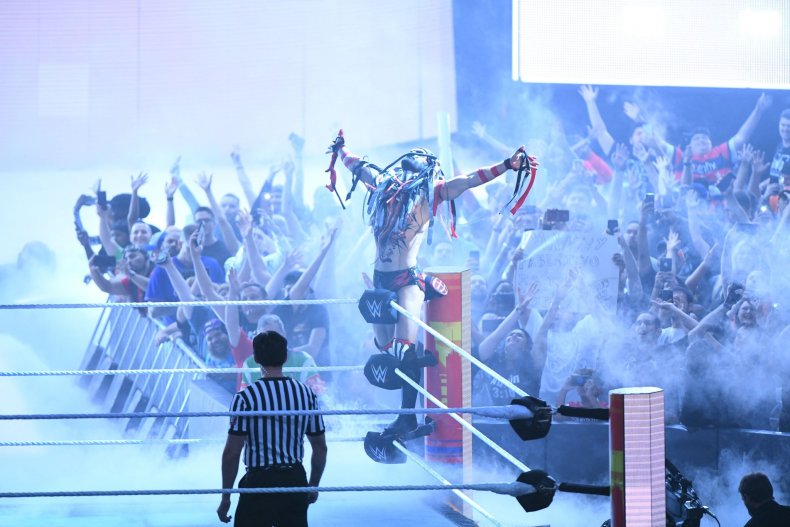 HOW FINN BALOR GOT HIS GROOVE BACK
Finn Balor, the first Universal Champion, hasn't had the greatest run on RAW since his return from injury over a year ago. He never got a rematch for the Universal title and suffered lackluster feuds with Bray Wyatt and the RAW midcard. Balor's potential as a main event star seemed to have faded into smiley-face obscurity.
Enter the Demon.
In one of many surprises from SummerSlam, Balor brought out the Demon to squash Constable Baron Corbin. This is the first the WWE Universe has seen of Finn's alter ego since SummerSlam 2016 and, honestly, Balor needed it.
We suspect that bringing out the Demon means a change in attitude for Balor and his booking should lead him to more opportunities, whether it's in the Universal Title scene (more on that later) or for the Intercontinental Championship. Either way, Balor fans should be excited after SummerSlam.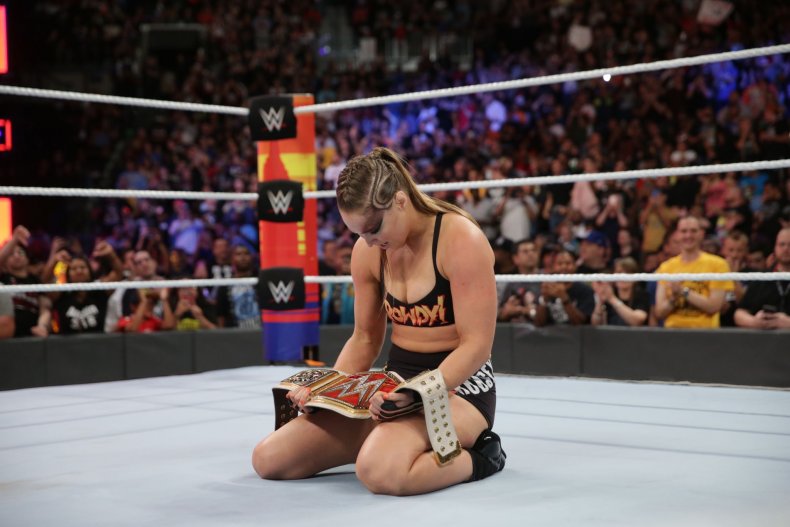 A WWE WOMEN'S MATCH WILL MAIN EVENT ONE OF THE BIG FOUR SOON
There's no secret that the WWE has made strides with its women's division, but it's becoming abundantly clear after SummerSlam 2018 that a women's match will main event one of the big four pay-per-views very soon.
Not only was the SmackDown Women's Championship match between Charlotte, Carmella and Becky Lynch arguably match of the night, but Lynch's turn against Charlotte received the biggest reaction from the Brooklyn crowd.
This proves that the WWE Universe cares about the ladies' in-ring ability, so now the character work has to, and should, be on par with the men. The crowd would not have popped for Lynch's attack on Charlotte if the WWE and the talent themselves didn't put in the work to show the plucky, hard working underdog babyface getting frustrated and hurt by the friend who is seemingly handed endless opportunities. The turn wouldn't have worked as well as it did without the time and effort put in to build up their characters.
On the other side, Ronda Rousey won the RAW Women's Championship from Alexa Bliss in another squash match that was both totally believable and needed to happen. The WWE's enthusiasm for Rousey since her signing is clear as day. It helps the former UFC star has put in a lot of good work since her debut at WrestleMania 34, which led to her being massively over with the WWE Universe in Brooklyn last night.
The narrative of the WWE's Four Horsewomen vs the Four Horsewomen of UFC planted a couple of years ago and is slowly becoming a reality. It's possible we'll see that match at this year's Survivor Series now that all four UFC fighters are under contract with WWE. If Charlotte and Rousey continue to hold the women's belts we can see the two square off at WrestleMania 35.
It's plausible that both matches can main event both shows.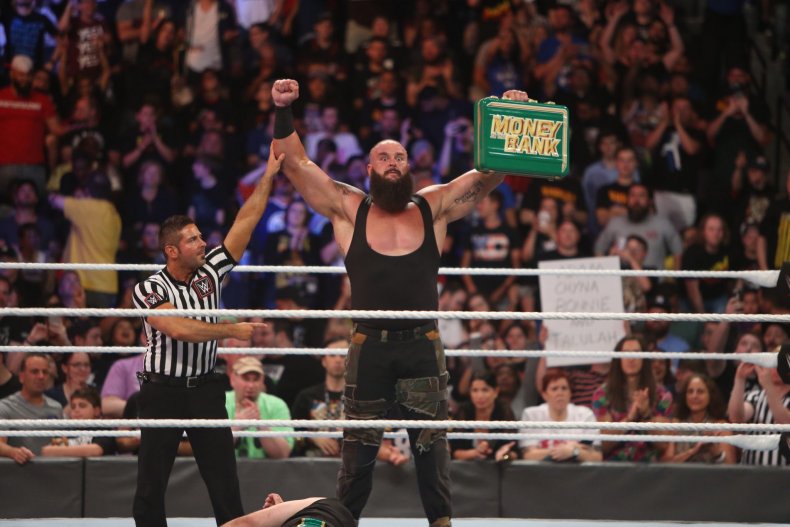 THE MONEY IN THE BANK BRIEFCASE IS BECOMING PROBLEMATIC
The match between Braun Strowman and Kevin Owens for Braun's MITB briefcase was … interesting. Not only did Strowman win and keep his briefcase, he did it in less than two minutes whcih made weeks of buildup between them seem pointless.
The stipulation of Strowman being DQ'd or counted out never really came into play. Neither did KO's temporary alliance with Jinder Mahal. So what good did it do Owens or Braun?
The MITB contract rarely works with non-heels and Strowman's win felt hollow. Sure, Strowman has been booked as this unstoppable monster so he should have won convincingly, but without having to overcome any real odds during the match, Strowman didn't get that classic babyface rub from his victory. And Owens looks like a chump for not using a stipulation totally for his benefit to his advantage.
Later on in the night, Strowman announced he will cash-in at the end of the Brock Lesnar and Roman Reigns match, which also doesn't help Braun. He said he won't cash-in when his opponent isn't looking but he'll do it after the winner already went through a grueling fight? Ok?
WWE got to have their cake and eat it too by not having Braun make the match a triple threat. Reigns got to go over Lesnar and Strowman didn't lose lose his cash-in opportunity after being incapacitated by Brock during the match. But was sacrificing Owens and a portion of Strowman to have Roman stand tall as the cameras fade to black worth it?
Only time will tell.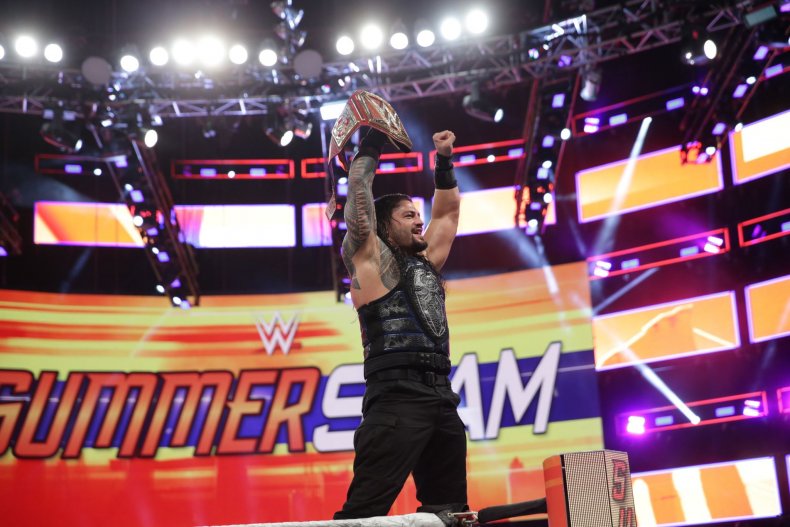 RAW'S BOOKING IS FINALLY FREE
The one caveat of SummerSlam's ending is that Brock Lesnar is no longer Universal Champion and it seems that The Beast will return to UFC without the belt. Fans should be excited by how this opens up RAW's booking for so many different possibilities.
Finn Balor can maybe get his rematch against Roman. Drew McIntyre can get another shot at it once he's done with Dolph Ziggler, not to mention Braun Strowman still lurking around with his MITB briefcase. If Seth Rollins loses his Intercontinental Championship, he can move up to the Universal title scene and open up the midcard belt to Bobby Roode, Kevin Owens, Dean Ambrose and many others on the RAW roster.
Roman may not be fans' desired champion, but there's no denying that him having the belt is what's best for the show in the long-run.