Can Grace Mugabe Still Be Zimbabwe's Next President After an Alleged Assault in South Africa?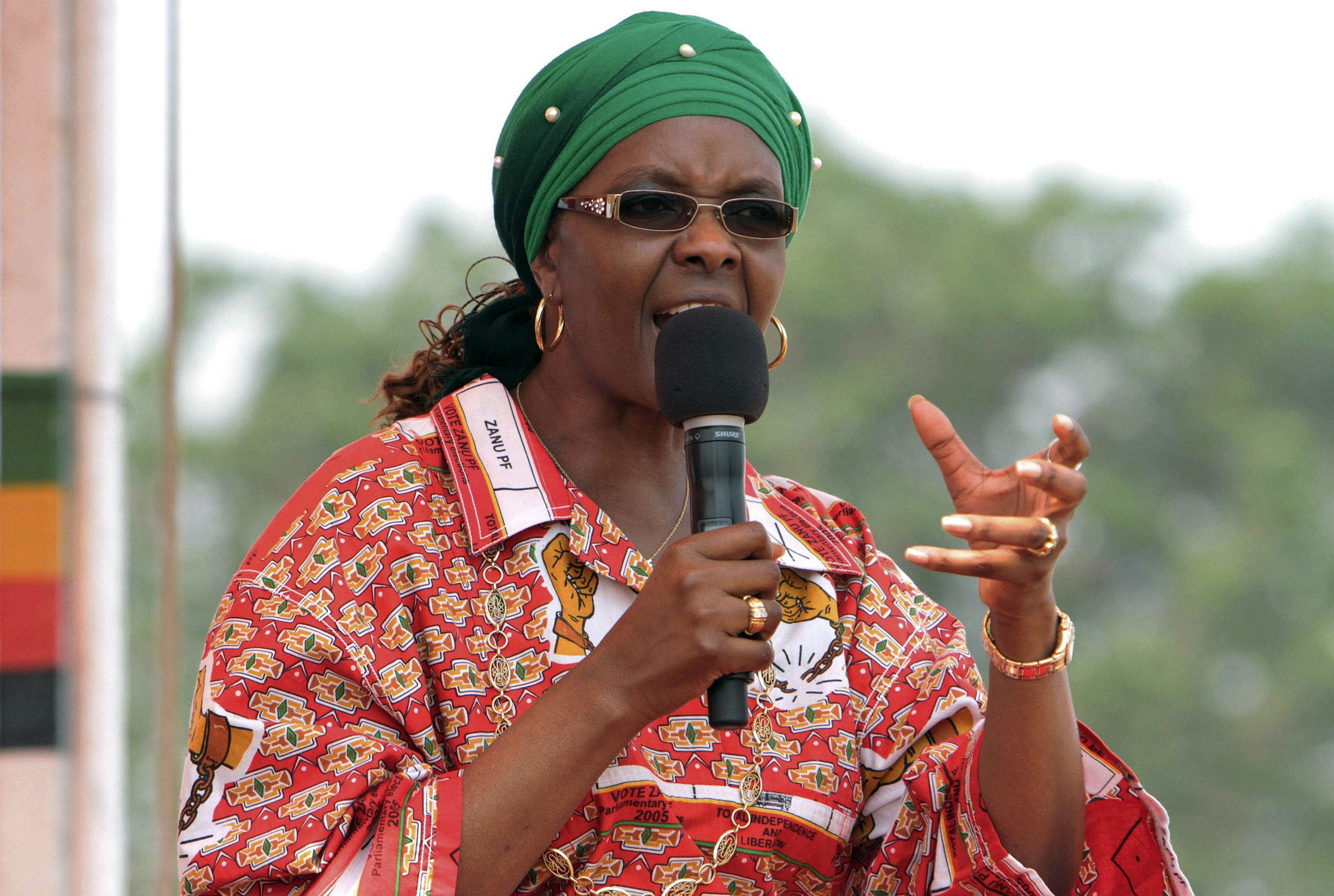 In the dead of night on Saturday, Zimbabwe's first lady Grace Mugabe snuck out of South Africa.
Robert Mugabe's wife had just escaped to her home country after a whirlwind week in which she was accused of assaulting a South African model and faced the prospect of appearing in court.
She was ultimately off the hook: South Africa's international affairs minister granted her diplomatic immunity in a decision that was widely criticized by commentators.
But the damage may not be over for the first lady. Lawyers for the model, 20-year-old Gabriella Engels, have filed a court motion challenging the decision to grant immunity.
And even if she doesn't face criminal prosecution, Grace Mugabe's ambitions to succeed her 93-year-old husband may have suffered irreparable damage due to an incident that, according to experts, has confirmed her reputation as a vitriolic and temperamental individual in the eyes of many Zimbabweans.
Read more: Robert Mugabe says that the killers of Zimbabwe's white farmers will not be prosecuted
President Mugabe, who has been in power since 1980 and is the world's oldest serving head of state, does not appear to be going anywhere fast. The ruling ZANU-PF has put the nonagenarian forward as its presidential candidate in the 2018 general election, raising the possibility of Mugabe ruling until 2023, when he will be 99 years old. But Mugabe has been plagued by ill health that could jeopardize another term in office.
Within ZANU-PF, two key factions have emerged in the battle to succeed Mugabe. One, known as Generation 40 or G40, has long been seen to back Grace Mugabe as a potential successor to her husband; the other, known as the Lacoste faction, supports Zimbabwe's current vice-president Emmerson Mnangagwa.
A former typist who is 41 years Mugabe's junior, Grace Mugabe has little political experience, but has benefited from proximity to her husband. She heads up the influential ZANU-PF women's league and led a vitriolic campaign against Joice Mujuru, Mugabe's former vice-president who was widely seen as a potential successor, that saw Mujuru ejected from the party in 2014.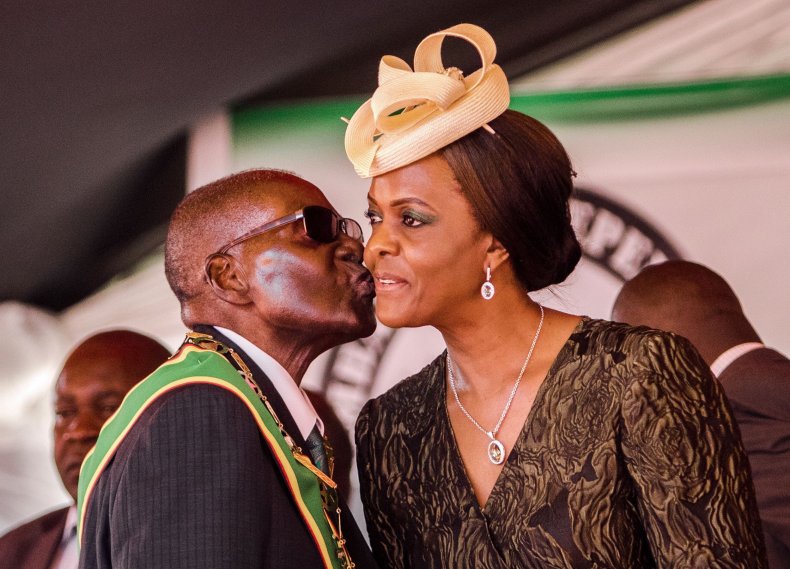 "She's very much seen as a latecomer who is existing and thriving on her husband's reflected glory, but substantively she lacks proper credentials," says Charles Laurie, a Zimbabwe expert and head of politics at Verisk Maplecroft, a U.K.-based risk consultancy.
While Laurie says Grace Mugabe appears unlikely to face any legal penalties, the alleged assault and her political maneuvering to avoid facing justice for it have reinforced the perception that she and other Zimbabwean elites operate above the law.
"This is pure gold for her political opponents in terms of highlighting a Marie Antoinette-like, world apart existence from the general public," says Laurie.
The incident has already had tangible, negative consequences. President Mugabe had to fly into South Africa several days before a regional conference to help reportedly negotiate his wife's immunity; protesters then gathered outside the weekend conference with banners reading "Grace is a disgrace;" and a group of prominent Zimbabwean activists submitted a letter of apology to the South African embassy in Harare, Zimbabwe's capital, saying that the people of Zimbabwe were "deeply ashamed at this unfortunate incident."
It was not the first time Grace Mugabe has allegedly been involved in a violent altercation while traveling abroad. The Zimbabwean first lady was accused of repeatedly punching a British photographer in the face after he took photographs of her in Hong Kong in 2009; Grace Mugabe was granted diplomatic immunity by Beijing and escaped any charges.
The latest incident, in which Engels claims she was assaulted with an extension cord and plug by Grace Mugabe while visiting a Johannesburg hotel where two of the Mugabe sons were staying, has done little to convince Zimbabweans that she has the poise necessary to be president, says Derek Matyszak, a senior researcher at the Institute for Security Studies, a South African think tank.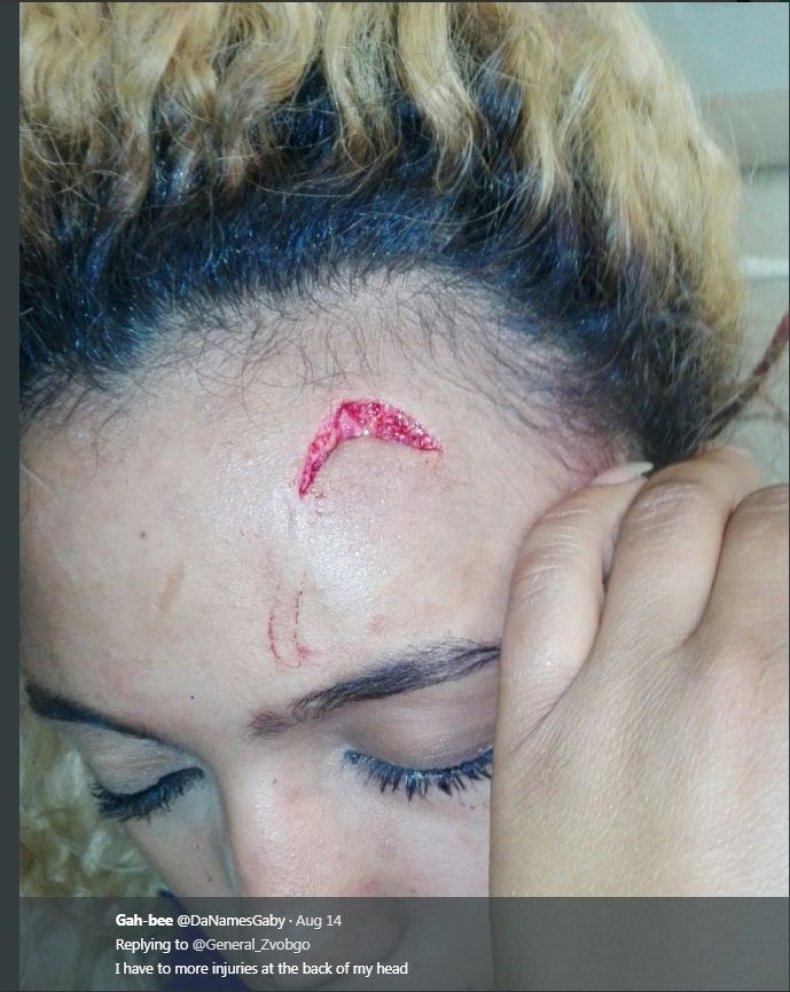 "She's known as operating on a very short fuse, she's known to be intemperate, so this kind of thing wasn't seen as being out of character, it was seen as being entirely within character," Matyszak tells Newsweek .
Both President Mugabe and his wife have remained silent on the allegations since they arose and ZANU-PF has publicly defended the first lady, though Matyszak says that members of her G40 faction are likely furious with her for the negative publicity.
It has also cast an unwanted light on the Mugabe family. The Mugabe sons involved in the incident, Robert Jr. and Chatunga, have faced criticism for living extravagantly in South Africa. Any possible succession bid by Grace Mugabe's also raises questions of nepotism. Mugabe's daughter, Bona Chikore, was recently given a prominent role in the government's censorship board, but any attempt to shoehorn Grace Mugabe into the presidency would likely meet extensive resistance, says Matyszak.
"There are many people who are very strongly opposed to what they regard as a dynastic project by Mugabe," he says. "The nepotistic placement of Grace as president would almost certainly be a bridge too far."
After 37 years in office, President Mugabe has vowed he is not done yet. The former freedom fighter has suggested he may die in office by saying he will only leave due to divine intervention. When that eventually comes around, it seems that Grace Mugabe will struggle to keep power in Zimbabwe in the family.