Zimbabwe's Mugabe Could Rule Until Aged 99 After Party Nominates Him for 2018 Elections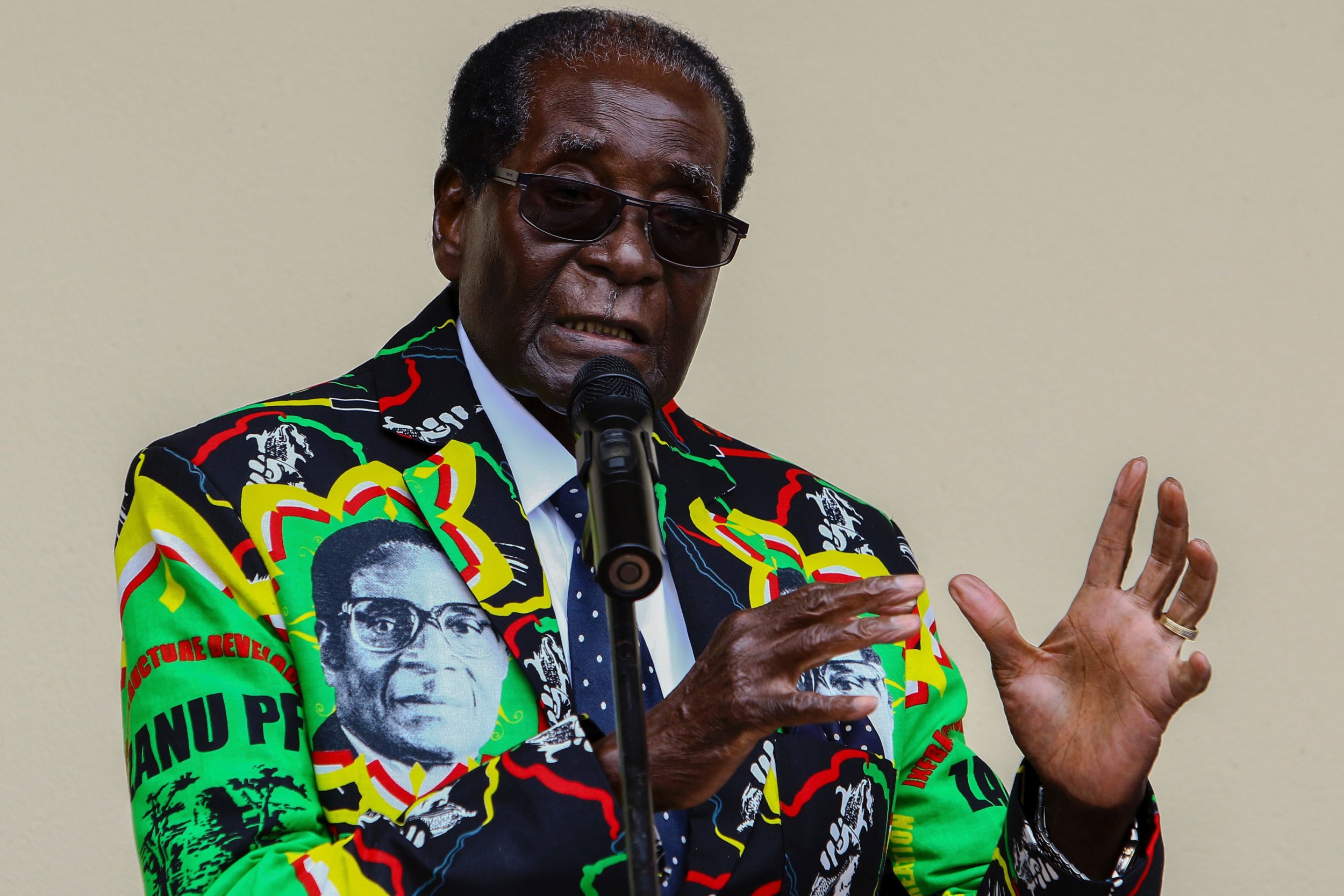 Uncle Bob is not going anywhere.
That was the message, relayed by Zimbabwe's veteran president Robert Mugabe at a party conference Saturday. The ZANU-PF party confirmed that Mugabe, 92, would be its sole presidential candidate in the 2018 elections, giving the nonagenarian the opportunity to extend his rule to over 40 years.
The Zimbabwean war veteran, who took power in 1980 when the country achieved independence from Great Britain, has seen division and discord in the country and even within his own party in 2016. Civil society activists and opposition politicians have organized mass protests against Mugabe's rule, which has left the country facing a difficult economic situation.
Factionalism within ZANU-PF about who should replace Mugabe has also at times threatened the party's unity, while the president faced a revolt earlier in the year from his fellow war veterans, who had previously provided a bastion of support during his time in office.
But after the party's various organs gave Mugabe their backing in the two-day conference held in Masvingo, almost 200 miles south of the capital Harare, the president accepted the nomination to run in 2018 with a message of party unity.
"We came with our problems, which we heard. We also came knowing we had differences. We agreed our differences should end and fighting should stop," said Mugabe, according to Reuters.
Party members lauded the president with a song titled "Mugabe should rule until eternity."
Should Mugabe be victorious in the 2018 elections and see out another five-year term, he will still be in office at the age of 99. The Zimbabwean leader is already the world's oldest-serving head of state, according to The Guardian.
Several civil society groups—including supporters of Harare pastor Evan Mawarire, who have mobilized under the hashtag #ThisFlag—have held mass protests against the Mugabe administration. Activists have also expressed fears following the introduction of bond notes—a pseudo-currency that Zimbabwe's reserve bank says will retain an exchange rate of 1:1 with the U.S. dollar—which recently came into circulation in the country to counter a foreign exchange shortage. Zimbabwe abandoned its own currency, the Zimbabwean dollar, in 2009 following a period of massive hyperinflation.
Within ZANU-PF, two factions are thought to be competing for the position of successor to Mugabe—one supporting his wife Grace Mugabe, the other backing Vice-President Emmerson Mnangagwa. Mugabe himself has refrained from naming a successor and said recently that he will only retire on his own terms, without putting a timeframe on it.
Mugabe is likely to face main opposition leader and former prime minister Morgan Tsvangirai in the 2018 elections, as well as Joice Mujuru, Mugabe's former vice-president who was expelled from ZANU-PF in 2014. Mujuru launched a new political party, Zimbabwe People First, in March.