Zimbabwe's Mugabe Tells War Vets: I'm Not Dead Yet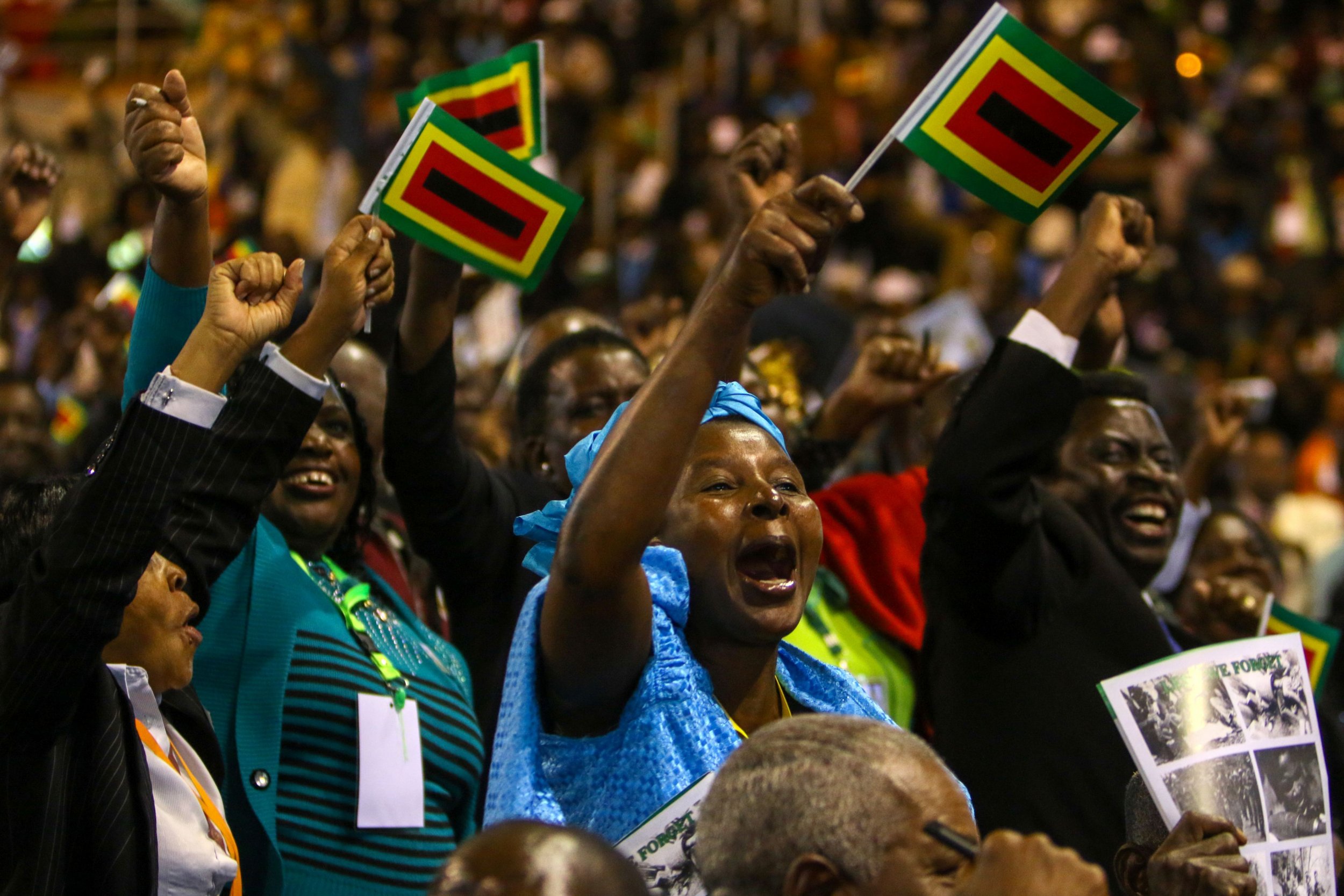 Zimbabwe's President Robert Mugabe called for unity on Thursday in an address to disgruntled veterans of the country's independence war.
Mugabe met with some 10,000 war veterans in the capital Harare in a meeting ostensibly aimed at addressing concerns about welfare. Some of the war veterans, however, had reportedly told the 92 year-old president that he should step down.
Mugabe said earlier in March that members of the Zimbabwe Liberation War Veterans Association (ZLWVA) had indicated to him that he had "overstayed" after being in power for 36 years.
The veterans are also reportedly opposed to Mugabe's wife Grace taking power when the nonagenarian leader eventually steps down. Grace, along with Vice President Emmerson Mnangagwa, is seen as a leading candidate to replace Mugabe and has clashed with war veterans in recent months.
Mugabe told the veterans of Zimbabwe's 1970s independence war on Thursday that media coverage of his recent trips to Malaysia and Singapore had fed speculation that he was critically ill and led to succession fights in the ruling Zanu-PF party. "You then see a stampede now, they will be saying the president is dying. I am not dying, shame on you," said Mugabe, according to Reuters.
The meeting saw veterans pledge their unity towards Mugabe, while also making certain demands, including an increase of their state-funded monthly subsidies from $260. The president said that the government would only meet such demands if resources were available.
Mugabe himself fought in Zimbabwe's independence war, which saw the southern African nation become free from British colonial rule and Mugabe installed as the country's first post-independence leader in 1980. War veterans are a powerful support base for Mugabe and some were seen singing revolutionary songs during the meeting with the Zanu-PF leader.