In the music world of 2018, there was no predicting anything. A band of Led Zeppelin–loving brothers (namely, Greta Van Fleet) sold 80,000 albums in a single week. Superstar Taylor Swift—after years of not picking a side—finally got political. A Bronx-bred rapper named Cardi B took over the world. Several young stars passed away with shocking prematurity, including the DJ Avicii and the rapper Mac Miller. And a superstar who died in 2016 left behind a minor masterpiece.
Veterans like Paul McCartney and Elvis Costello offered excellent new work (and others, like Paul Simon, took a final bow), but the most rewarding music of the year came courtesy of relative newcomers, like the avant-pop producer SOPHIE and the indie-rock supergroup boygenius. Our picks for the best albums of the year, in alphabetical order:
1. AVA LUNA, MOON 2 (Western Vinyl)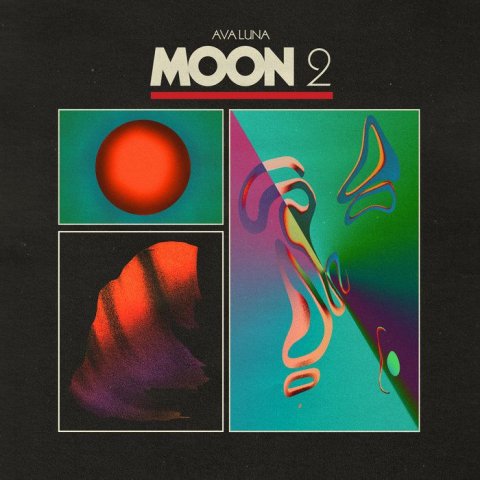 The exceedingly inventive Brooklyn, New York, band Ava Luna has five members, three lead vocalists, an unknown number of vintage synthesizers and one crate of neo-pagan goddess chants from the 1990s, which reportedly inspired this fifth album, which imagines a fictitious second moon. Genre distinctions are pointless here, and that's a virtue: Moon 2 jostles and shakes with polyrhythmic energy as Ava Luna shrinks the gap between indie rock and space funk. "Every sci-fi movie has a nightclub," singer Becca Kauffman explained in a press release. "These are the songs in that nightclub."
2. LONNIE HOLLEY, MITH(Jagjaguwar)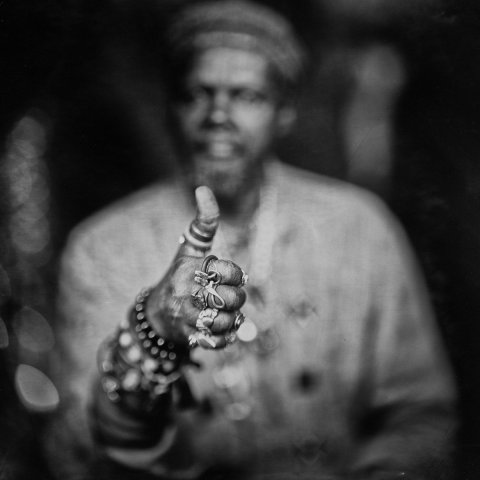 Lonnie Holley's unusual life story could fill several biopics: He was born in Alabama during the Jim Crow era and served time in a brutal Deep South juvenile facility known for treating children like slaves. During the 1980s, he became a celebrated sculptor, creating art out of junkyard scraps. But in his 60s, he turned to music, pairing cosmic, stream-of-consciousness reflections with improvised grooves from avant-garde instrumentalists. On MITH (pronounced "myth"), Holley's unrehearsed proclamations on police brutality and slavery acquire a surreal urgency, particularly on the album's centerpiece, "I Woke Up in a Fucked-Up America." No other album from 2018 sounds like this.
3. KIDS SEE GHOSTS, KIDS SEE GHOSTS (GOOD/Def Jam)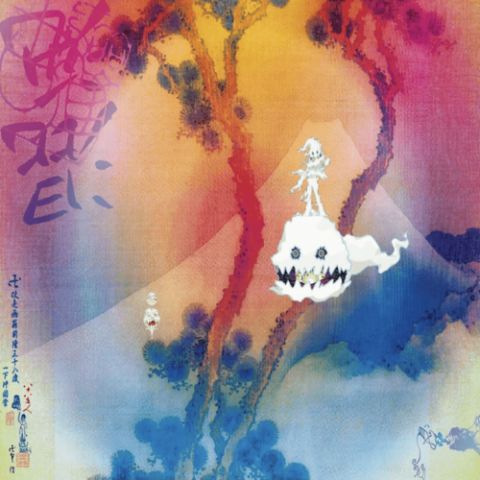 Before Kanye West was hanging out with Donald Trump in the Oval Office, he was palling around with Kid Cudi in a studio in Wyoming. The results were far less alarming. Kids See Ghosts is the sound of two deeply troubled rap-star friends exorcising demons, declaring themselves reborn and exploring eerie, spectral textures that call to mind West's 2008 album, 808s & Heartbreak. West claims he and our 45th president share something called "dragon energy," but we doubt that Trump could effortlessly chop up and rhyme over an 80-year-old Louis Prima sample, as West does on "4th Dimension."
4. MGMT, LITTLE DARK AGE (Columbia)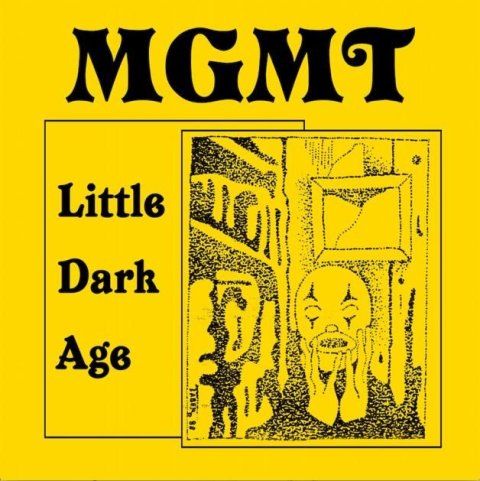 This band surged back from a dismal 2013 LP and yearslong hiatus with an inspired set of kaleidoscopic odes to online dating ("She Works Out Too Much"), iPhone addiction ("TSLAMP") and Trump-age anxiety ("Hand It Over"). Influences range from Madonna to Talking Heads to 1980s Soviet synth-pop, resulting in grooves that are focused, funky and playful. For the first time in a while, the band does not sound like it is trying to impress the passengers of a prog-rock cruise.
5. PRINCE, PIANO & A MICROPHONE 1983 (NPG/Warner Bros.)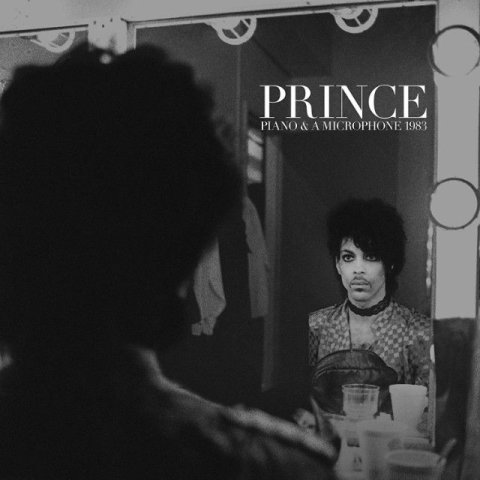 He may not have wanted you to hear this intimate home recording from 1983, which his estate released posthumously in September. And yet what a shame if it had remained in the vault. This is Prince at his most beguiling, captured at some unspecified, fertile moment between 1999 and Purple Rain, with nothing more than a piano for accompaniment. The Purple One sounds deliriously inspired as he runs through a Joni Mitchell cover, an early stab at "Purple Rain" and a remarkable version of the fan-favorite b-side "17 Days." It's also unassailable proof that Prince's tossed-off rehearsal tapes could be better than the most polished work of many top artists.
6. PUSHA T, DAYTONA (GOOD Music/Def Jam)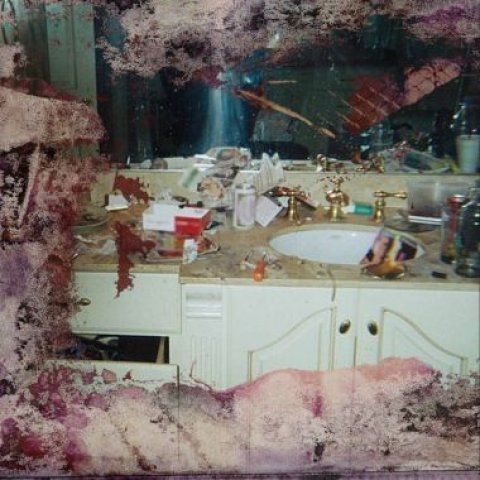 2018 was the year of the super-short album, and Daytona was the best thing to emerge from Kanye West's short-album recording binge in Wyoming. Pusha T—who crams innumerable ideas into a rap album the length of a Seinfeld episode (seven tracks, 21 minutes)—sounds invigorated by West's crate-digging beats as he rhymes about coke-dealing ("Come Back Baby") and prods Drake into a much-publicized rap beef ("Infrared"). Good luck finding another hip-hop album that freely (and ingeniously) samples the Yes classic "Heart of the Sunrise."
7. SOCCER MOMMY, CLEAN (Fat Possum)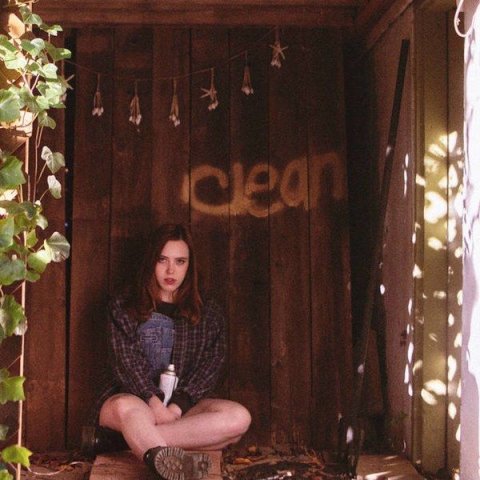 Sophie Allison, a 21-year-old songwriter from Nashville, sings breakup anthems with a palpable snarl, and she made the leap from Bandcamp to the big (or at least bigger) leagues with this painful and inspired debut album. Her barbed first single, "Your Dog," has one of the greatest opening lines of 2018—"I don't wanna be your fucking dog"—and a music video in which she dances around the bloody corpse of her dead boyfriend.
8. SOPHIE, OIL OF EVERY PEARl'S UN-INSIDES (MSMSMSM/Future Classic/Transgressive)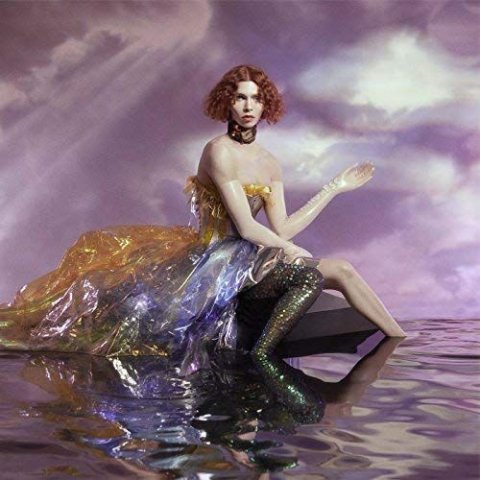 This Scottish producer-singer, born Sophie Xeon, is known for her association with the PC Music label, as well as for creating avant-pop songs that sound like deeply disorienting dispatches from another planet. OIL, her debut solo effort, is frequently beautiful in a strange and woozy way. Highlights include the obsessive "Infatuation" and the celebratory anthem "Immaterial," a reflection on gender dysphoria that works equally well as a dance-floor classic or a graduate dissertation.
9. U.S. GIRLS, IN A POEM UNLIMITED (4AD)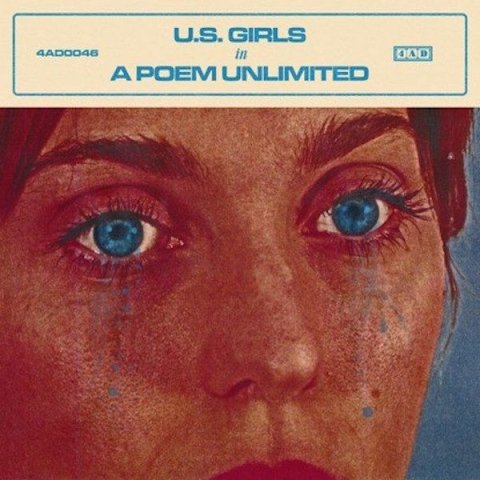 When Donald Trump was elected, myopic music fans muttered, "At least punk will get good again." But the most compelling protest music of 2018 sounds nothing like the Sex Pistols—like this utterly transfixing, furiously funky album by U.S. Girls. Meghan Remy, the band's creative architect, has written jittery disco anthems about domestic abuse ("Incidental Boogie") and Barack Obama's progressive failings ("M.A.H."), resulting in subversive pop aided by Toronto instrumental collective the Cosmic Range. Seeing the band in concert, you might find yourself thinking: "This is what that new Arcade Fire album should have sounded like."
10. WYE OAK, THE LOUDER I CALL, THE FASTER IT RUNS (Merge)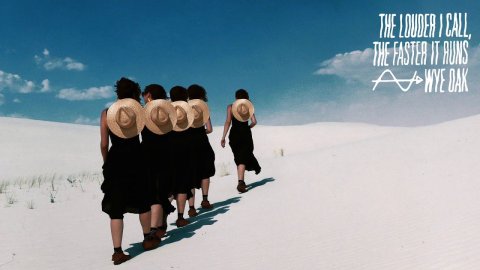 The Baltimore duo's sixth album is a mesmerizing and joyous accomplishment in technicolor indie-pop. Wye Oak has undergone immense transformation in just 10 years, from dreamy slowcore to synth-plattered pop textures. What hasn't changed is a sense of creative restlessness and Jenn Wasner's deep, layered voice.
11. YO LA TENGO, THERE'S A RIOT GOING ON (Matador)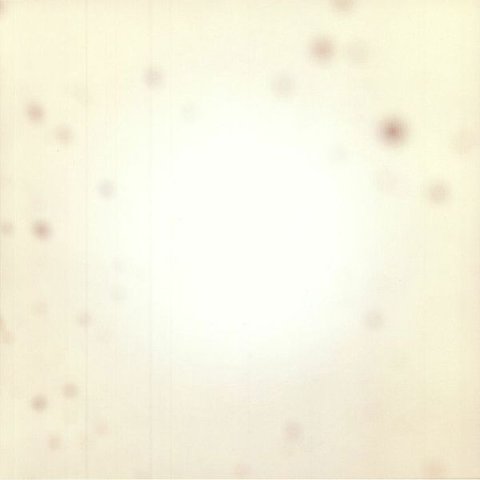 Yo La Tengo likes to shrug off its longevity (34 years and counting) as a function of sheer inertia, but most bands formed during Ronald Reagan's first term aren't making records this great in 2018. Though its title nods to both present-day unrest and Vietnam-era protest funk, the album feels less like a riot and more like an unusually generous tone poem—awash in gorgeous, ambient textures and dreamlike sketches. In meaning, There's a Riot is characteristically oblique. In function, it is remarkably versatile: This is music for sleeping, waking or thinking, and—if tradition holds—for celebrating Hanukkah with indie rock's most enduring trio.