Adam Kinzinger Attacks McCarthy for Changing Capitol Riot Stance, Praises Cheney Consistency
Representative Adam Kinzinger, an Illinois Republican, called out GOP House Minority Leader Kevin McCarthy for changing his stance on former President Donald Trump and the January 6 assault against the U.S. Capitol.
Although McCarthy declined to vote in favor of Trump's impeachment, the California Republican initially blamed the former president for allegedly inciting a mob of supporters to attack the Capitol in a bid to overturn President Joe Biden's election victory. Now McCarthy has come out against Representative Liz Cheney, a Wyoming Republican who chairs the House Republican Conference, over her repeated condemnation of Trump's actions related to the insurrection.
"Look, it's incredible. So Liz Cheney is saying exactly what Kevin McCarthy said the day of the insurrection. She's just consistently been saying it. And a few weeks later, Kevin McCarthy changed to attacking other people," Kinzinger, one of 10 House Republicans to vote in favor of impeaching Trump alongside Democrats, told CBS News' Face the Nation on Sunday. Cheney also voted to impeach the then president a week after the attack.
"And so I think what the reality is, is as a party, we have to have an internal look and a full accounting as to what led to January 6th," Kinzinger said.
The GOP congressman compared the current situation within the Republican Party to the infamous sinking of the Titanic back in 1912.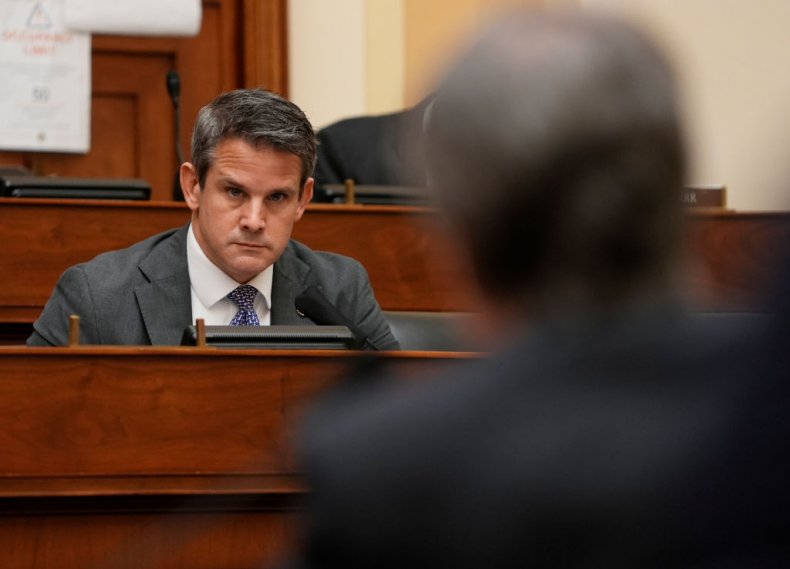 "We're like, you know, in this in the middle of this slow sink, we have a band playing on the deck telling everybody it's fine. And meanwhile, as I've said, you know, Donald Trump's running around trying to find women's clothing and get on the first lifeboat. And I think there's a few of us that are just saying, 'Guys, this is not good, not just for the future of the party, but this is not good for the future of this country,'" Kinzinger warned.
While McCarthy has once again allied himself and House Republicans with Trump, the GOP leader slammed the former president in the wake of the insurrection. During a House floor speech on January 13 McCarthy placed blame for the rioters' actions squarely on Trump's shoulders.
"The president bears responsibility for Wednesday's attack on Congress by mob rioters," McCarthy said at the time. "He should have immediately denounced the mob when he saw what was unfolding. These facts required immediate action by President Trump."
But McCarthy declined to vote in favor of impeaching the former president for inciting the mob. He later traveled to Florida to mend ties with Trump, as he appeared to realize that a majority of Republican voters remained loyal to the former president.
On Sunday, McCarthy confirmed to Fox Business that he now supports Representative Elise Stefanik, a New York Republican, in her bid to unseat Cheney as House Republican Conference chair. Cheney is expected to be removed this week, and Stefanik has been endorsed by Trump and House Minority Whip Steve Scalise, a Louisiana Republican, as well.
Meanwhile, Cheney has repeatedly condemned Trump for his actions related to the insurrection. In a statement issued ahead of the January 13 impeachment vote, Cheney said "there has never been a greater betrayal by a President of the United States of his office and his oath to the Constitution" than Trump's actions surrounding the events of the Capitol assault.
In a Sunday interview with NBC News' Meet the Press, Maryland Governor Larry Hogan, a Republican and frequent Trump critic, questioned the logic of House Republicans turning on Cheney in favor of Trump.
"It just bothers me that you have to swear fealty to the 'dear leader' or you get kicked out of the party, it just doesn't make any sense," Hogan said.
"We had the worst four years we've had, ever, in the Republican Party [under Trump]," Hogan said in the interview. The GOP governor pointed out that Republicans lost "the White House, the House of Representatives and the Senate" during Trump's tenure as president.
Newsweek reached out to McCarthy's office for further comment.