Former New York mayor Rudy Giuliani is no longer serving as the personal attorney of former President Donald Trump, according to a Trump spokesman.
Giuliani has recently been targeted by Dominion Voting Systems in a $1.3 billion lawsuit over his claims that the company's voting machines helped "steal" the 2020 presidential election from Trump.
Most recently, Giuliani served as the public face of the Trump campaign's attempts to overturn the results of the 2020 presidential election in courts and state legislatures. As part of his efforts, Giuliani and other Trump supporters claimed that Dominion voting machines had been programmed to flip votes away from Trump to President Joe Biden.
Dominion has repeatedly denied the allegations, and in January, filed a $1.3 billion defamation lawsuit against Giuliani and Trump-supporting attorney Sidney Powell, another former member of the Trump campaign's legal team.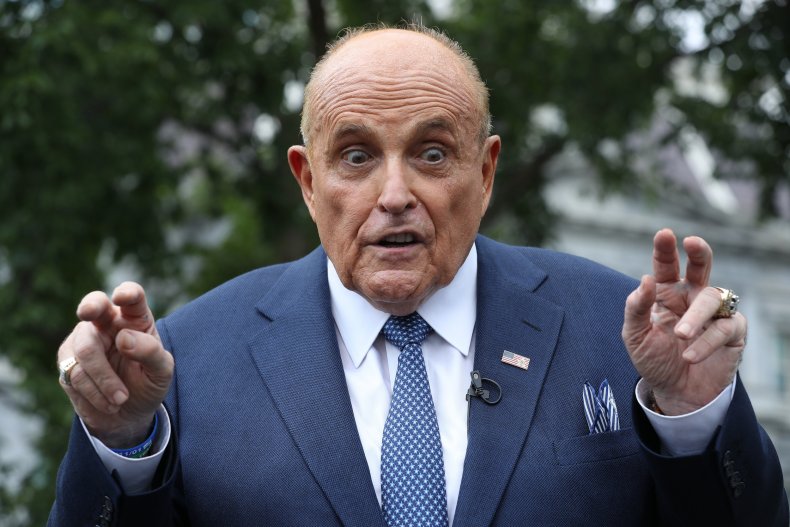 On January 25, Dominion CEO John Paulos said in a statement that Giuliani's continued allegations of Dominion's participation in voter fraud had "undermined trust in American democratic institutions," adding "[Giuliani] continues to make demonstrable false claims, and we intend to hold him, and others who spread disinformation, to account."
The same day, Giuliani said Dominion's lawsuit was "intended to frighten people of faint heart." Giuliani called it "another act of intimidation by the hate-filled left-wing to wipe out and censor the exercise of free speech, as well as the ability of lawyers to defend their clients vigorously." He also pledged to file a countersuit against the voting machine company.
Giuliani has claimed that he wants to examine the technology behind Dominion's voting machines as well as the company's history, finances and business dealings to uncover possible corruption. There is no proof of Dominion having committed any voter fraud or vote-switching in the 2020 national elections.
Concurrently, Giuliani is also facing possible legal troubles for his alleged role in instigating the January 6 insurrection at the U.S Capitol.
At Trump's "Stop the Steal" rally before the insurrection, Giuliani continued to push his theory about rigged voting machines as Trump repeatedly told the crowd that the election had been stolen from him. Giuliani also told the crowd, "Let's have trial by combat" rather than trying to continue litigating the election's outcome in court; an attempt that had already failed in over 60 court cases filed by Trump and the Republican Party.
In late January, Middlebury College in Vermont revoked an honorary degree it had awarded to Giuliani in recognition of his response to the September 11, 2001 attacks as mayor of New York City. The private liberal arts college's president Laurie Patton accused Giuliani of "fomenting the violent uprising" at the Capitol on January 6.
Giuliani is also facing expulsion from the New York State Bar Association for his role in the January 6 insurrection.
Newsweek contacted Trump for comment.